Lady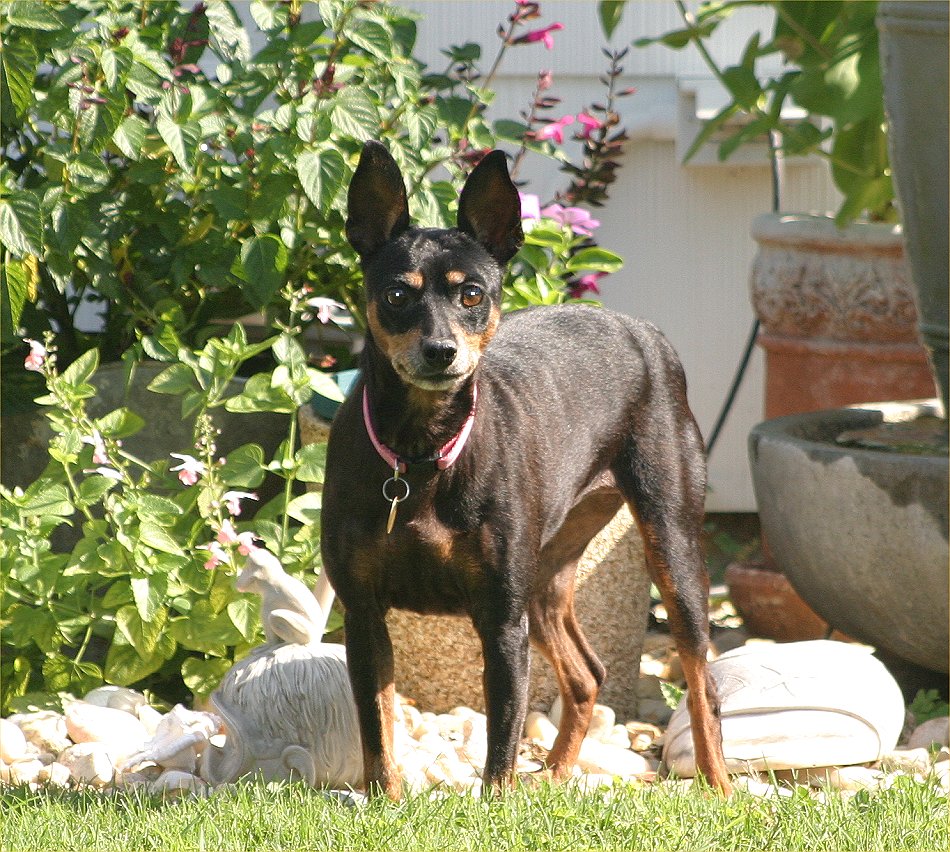 ---
Fostered Auguat 7th 2019 ~ Adopted November 14, 2019
From The Internet Miniature Pinscher Service
---
My friend Piper and I have lost our home a few times and ended up for the second time in a shelter in Oklahoma. Lucky for us IMPS volunteers got us out of harm's way and were transported to Dallas where we flew over 1300 miles to Regan National Airport in DC where our foster parents Linda & Jimmy picked us up to stay with them and their senior Pin Jinx.. We feel like we hit the lottery here being able to have a run of the house, nice backyard, healthy food finally and awesome home made biscuits.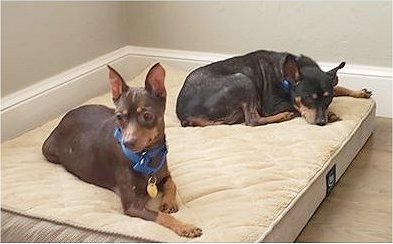 Linda & Jimmy (aka Mom & Dad) were trying to find an adopter who would take us both to our hopefully last home. Piper being 10 years old didn't make her very adoptable and me being 8, was the only one getting any attention but Mom & Day wanted us to stay together so a package deal was hard to find. Truth be known, they really didn't want us to go anywhere and after a little over three months they realized we were already at our forever home right here!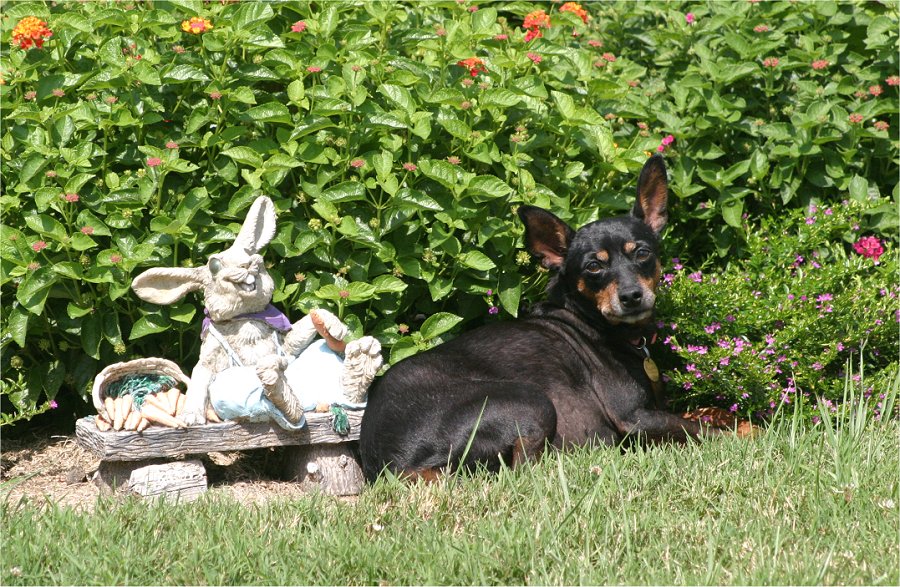 I think my ears look better than the wabbit!!!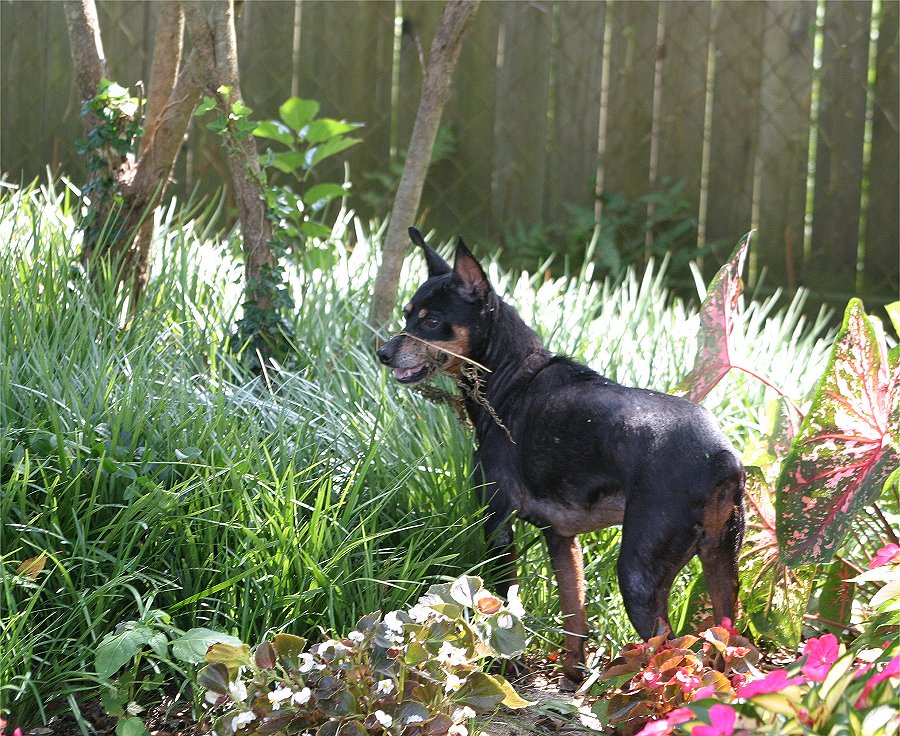 I love to explore the yard!
\
I have to investigate every inch of the yard every time I go out!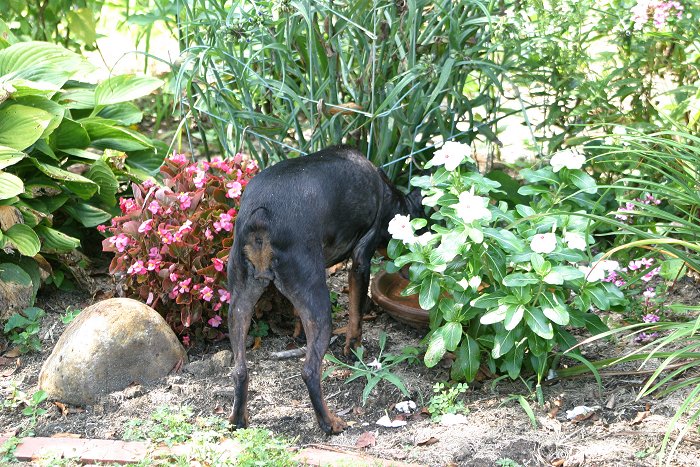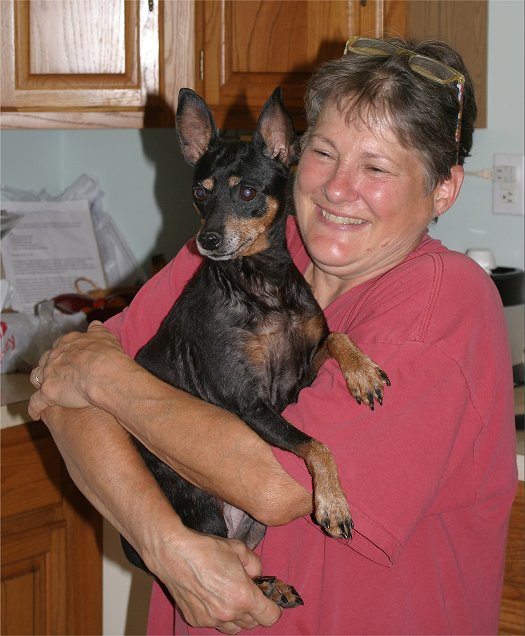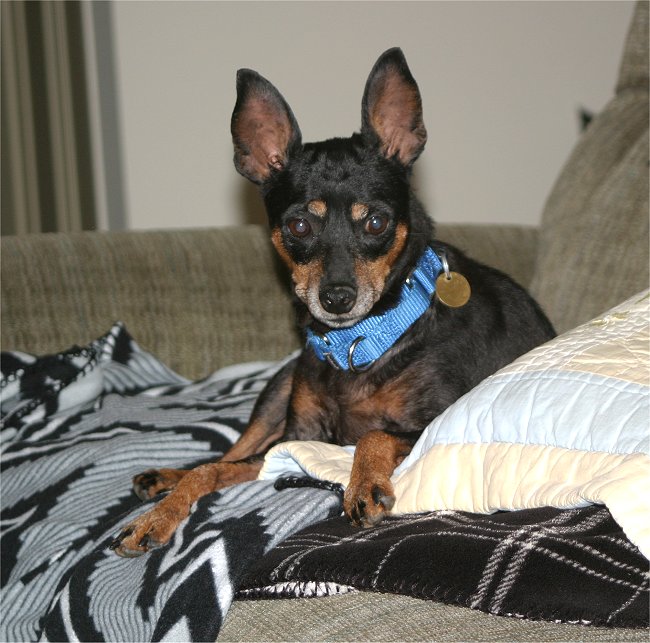 I some how manage to hold still on occasion for a quick photo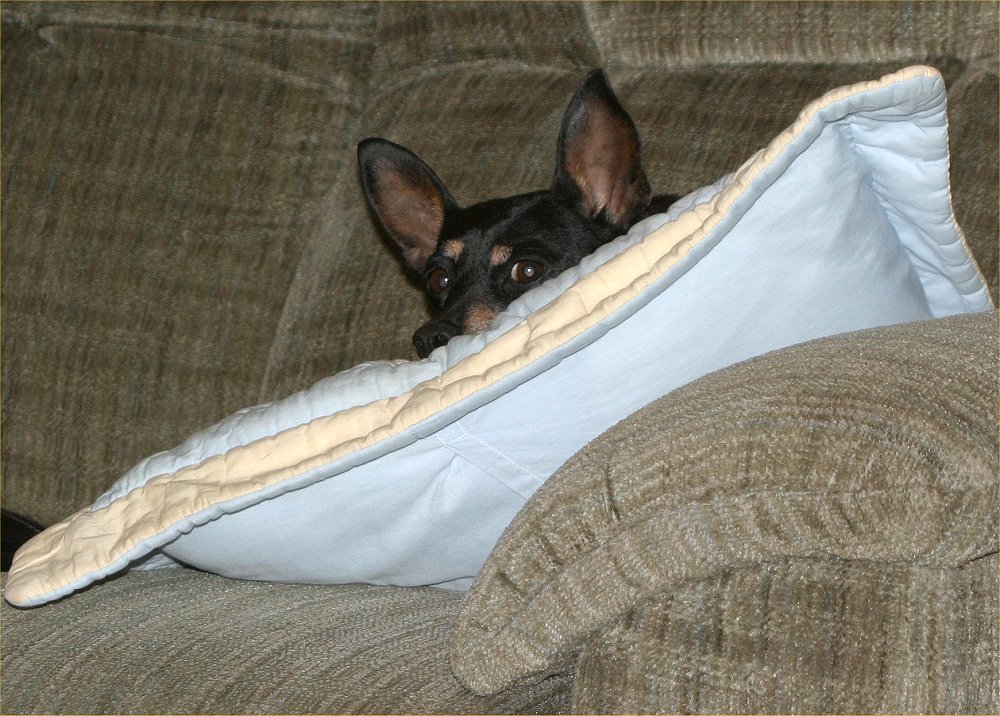 My favorite position, waiting for a belly rub!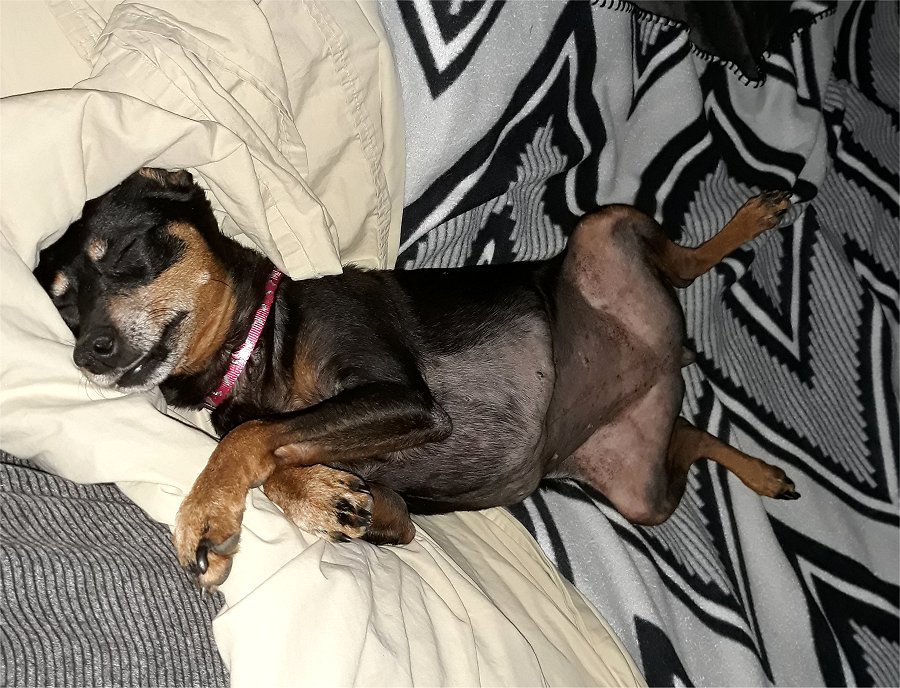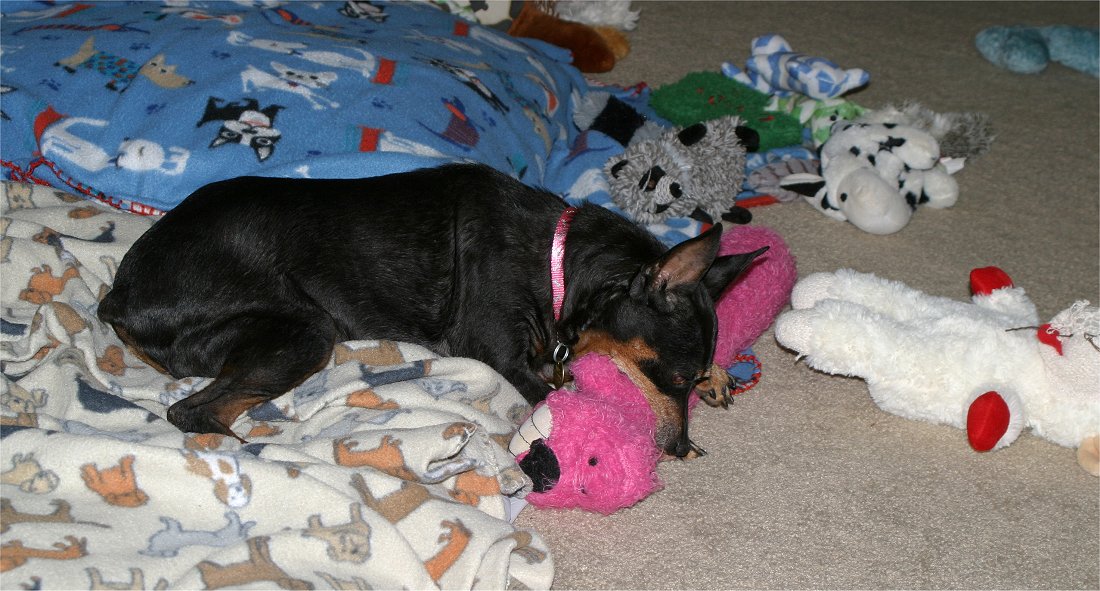 Anticipation of the dinner bell ringing...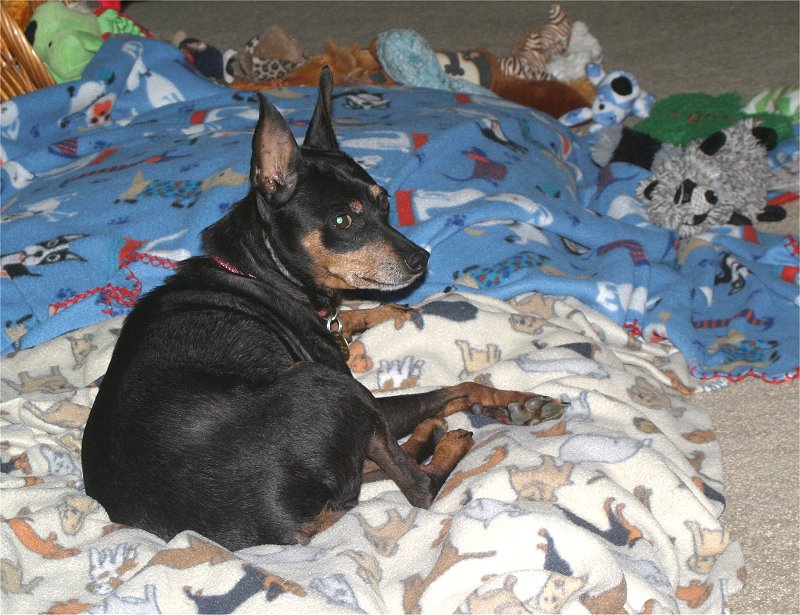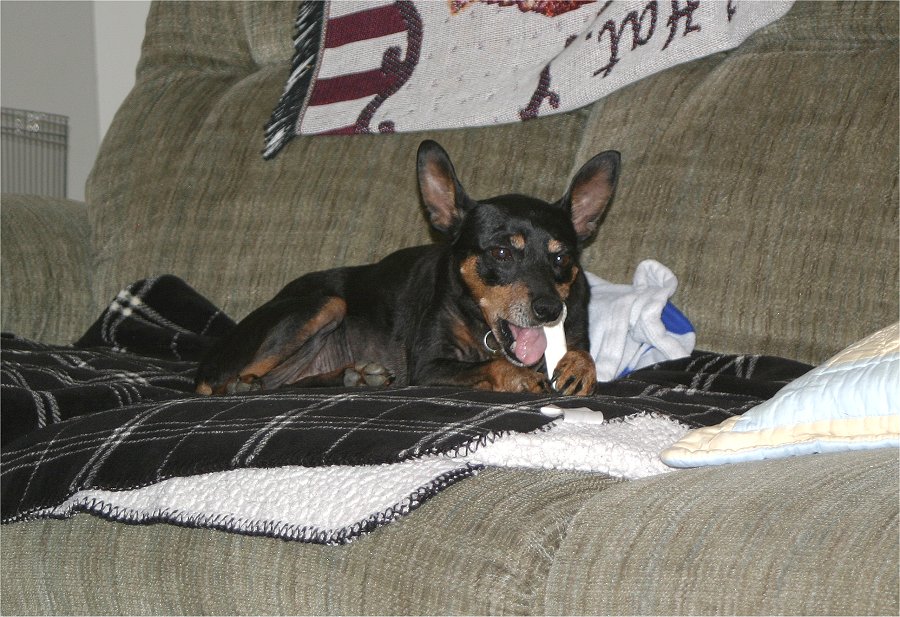 I discovered the treasure trove of bones at the bottom of the toy basket.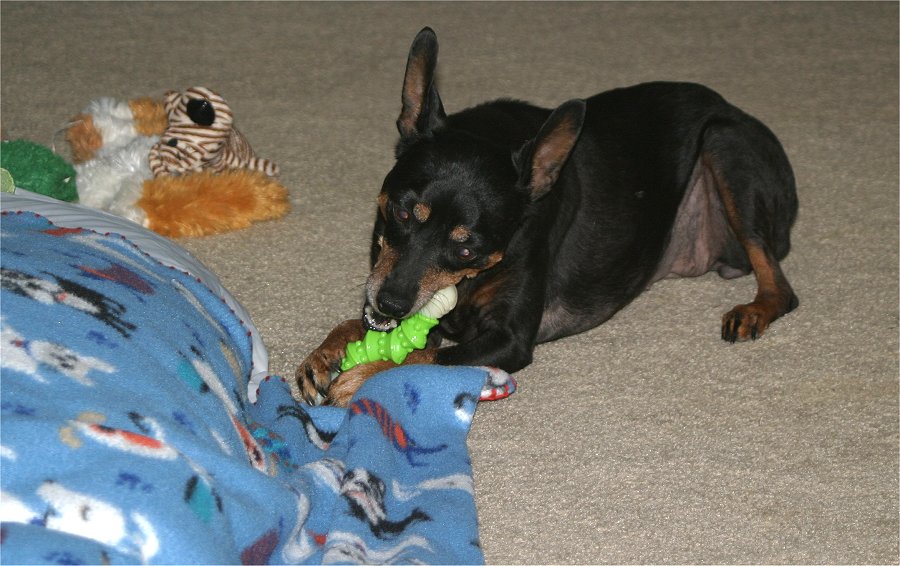 Every once in awhile I snag a toy out of the toy box
Check me out < HERE >
I didn't want anything to do with carrots until I saw Jinx munching down on them.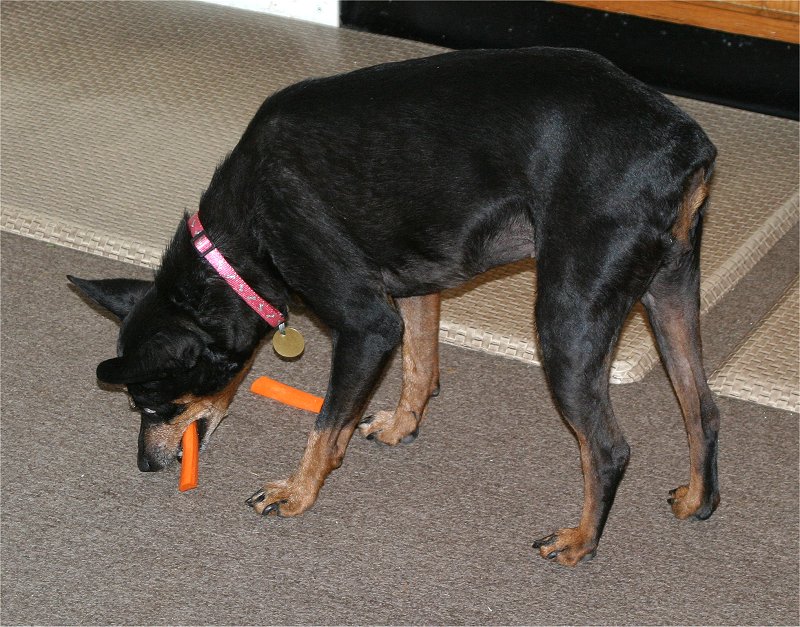 I have to always get up close and personal with nature, especially right after a bath!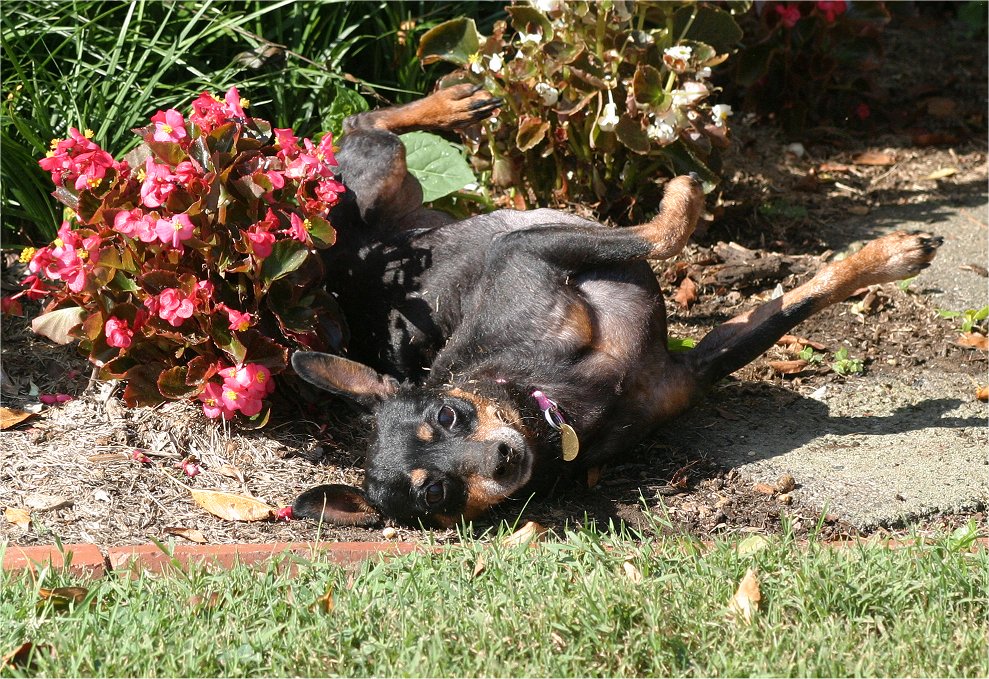 You would think the concrete patio would be too hot... Not!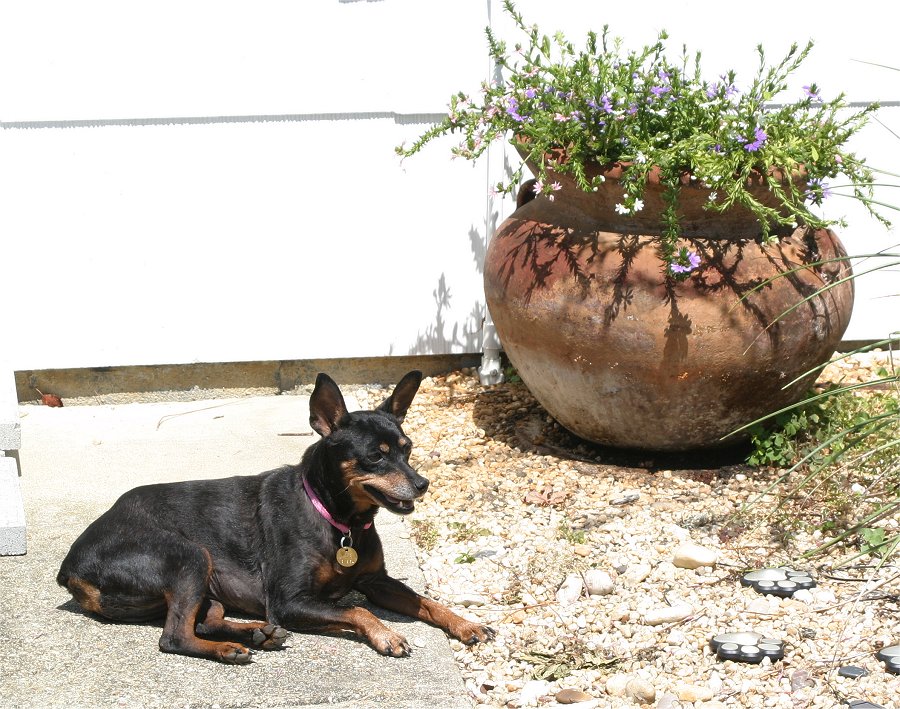 I can hear a mouse in my "she shed"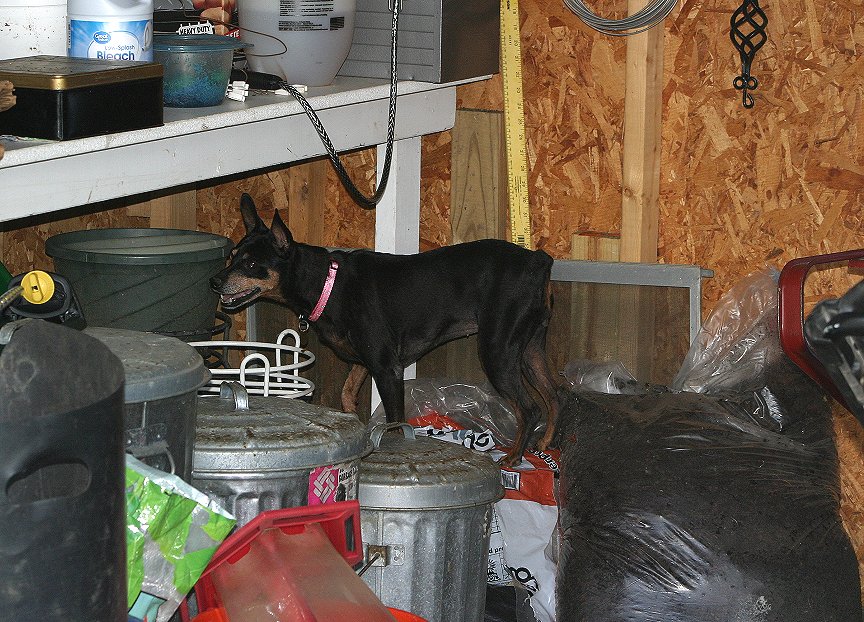 Always keeping watch of the perimeter.
---
November 14th 2019 Linda & Jimmy (aka Mom & Dad) decided today to adopt Piper and I. We've been here over three months and fit right in from day one. Since we were bounced around from a few different homes and shelters over the years before landing here Mon & Dad decided to just let their home be our last home!
Popular on Facebook...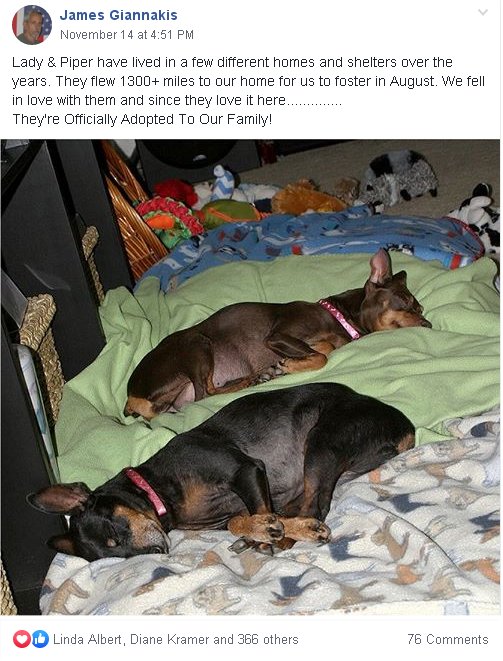 No my neck doesn't hurt, this is my best position..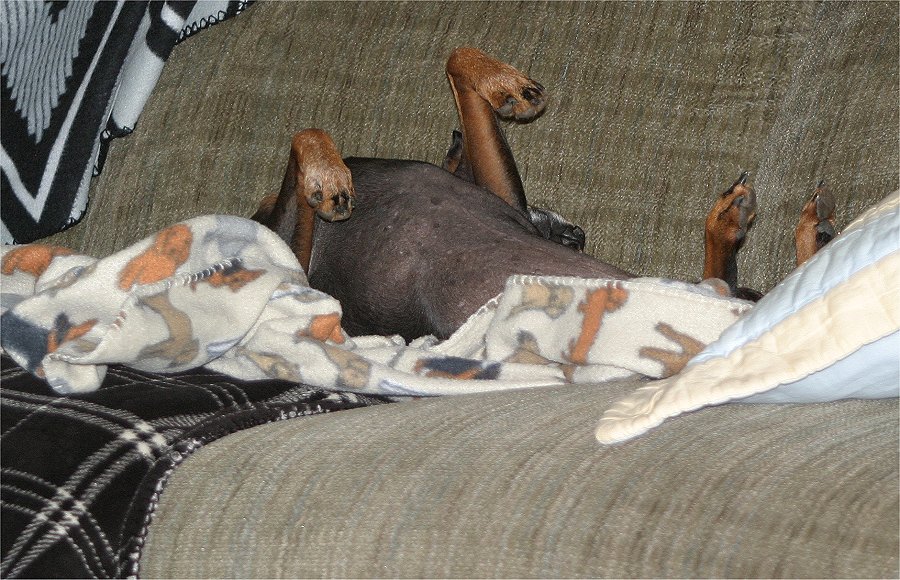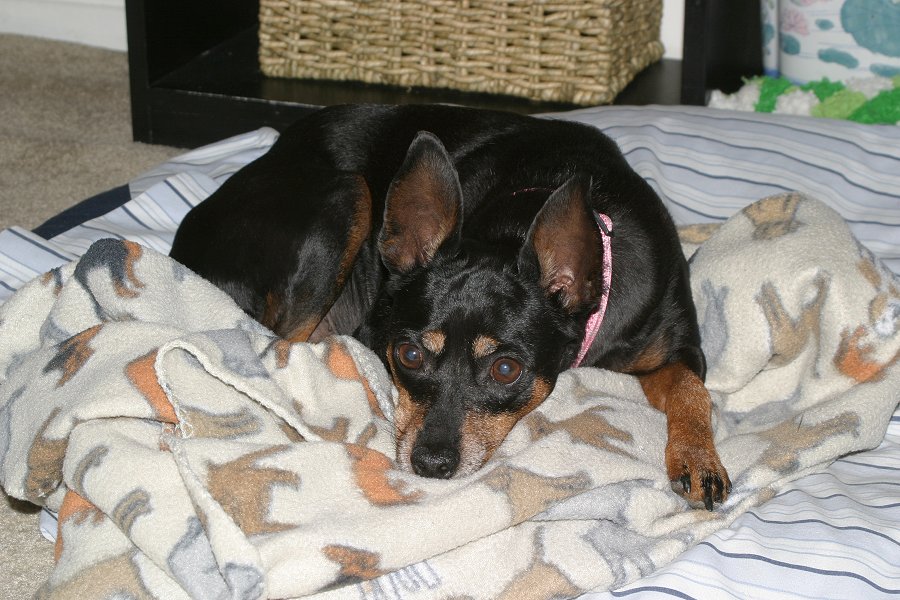 Yeah, I really like it here!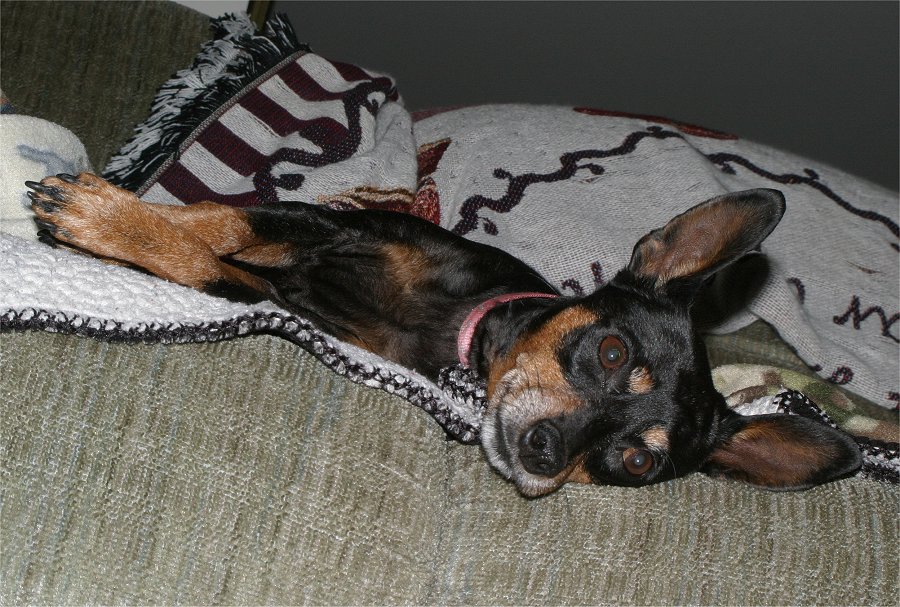 Wow, these green bones are the bomb!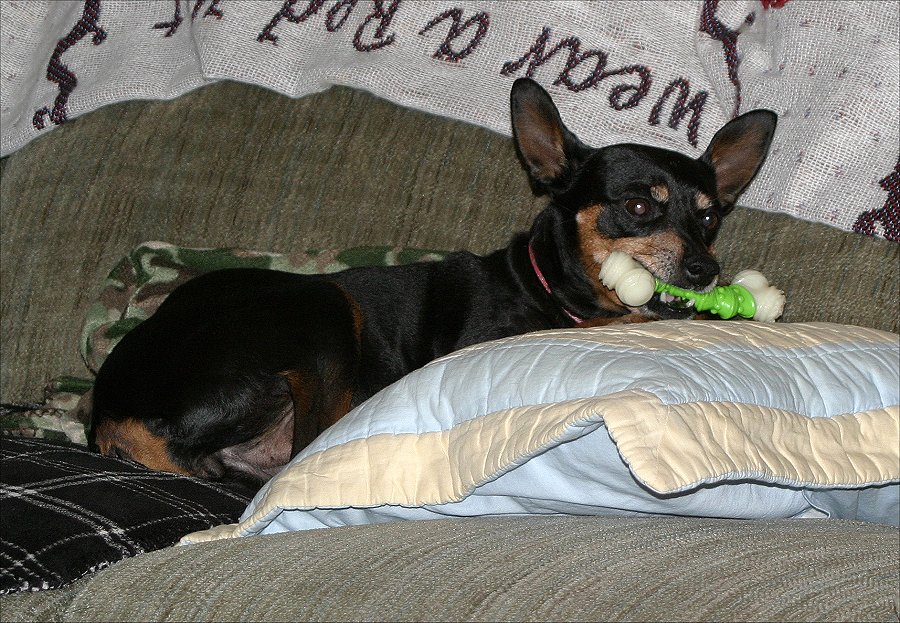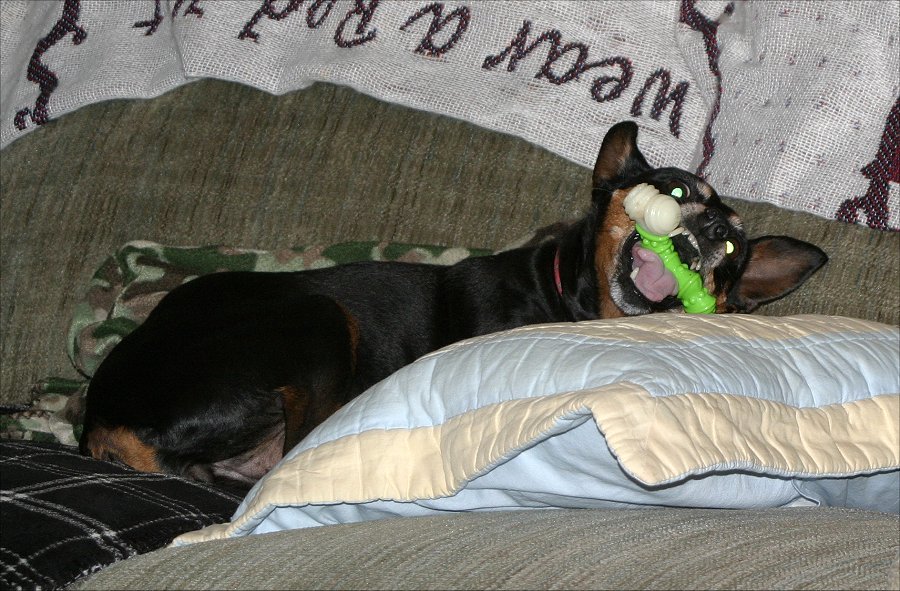 What can I say, you caught me in my favorite position, again !!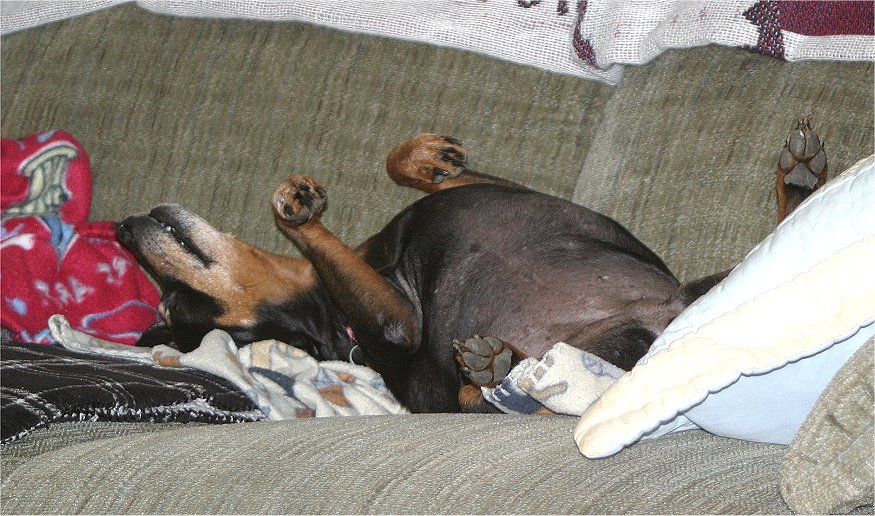 I'm so embarrassed...
December 28th 2019
The New Year is next week and since it's 55 degrees today I can enjoy my backyard!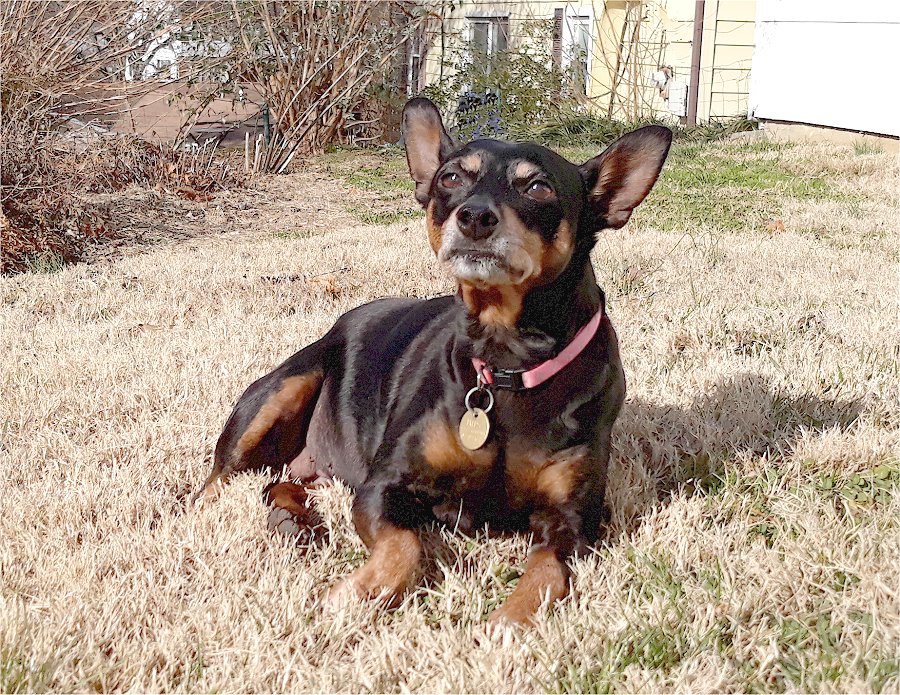 ©1996-2019 JAMESGPHOTO