Hank "The Big Red Dog"
Miniature Pinscher ? German Pinscher ?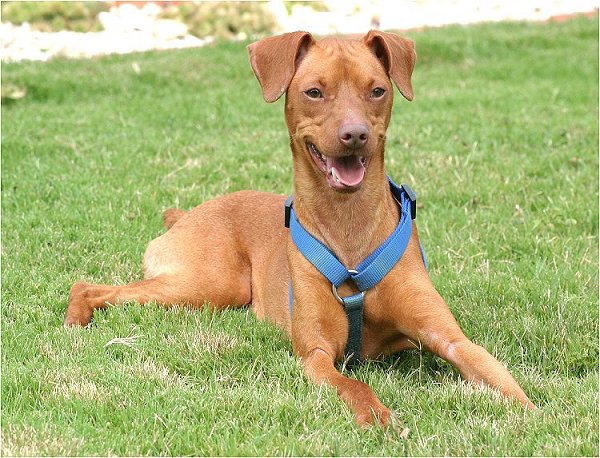 3 Years old 17" 25 lbs IMPS# 24947
Neutered ~ Fully vetted ~ Rescued From Shelter ~
---
Hank may actually be a German Pinscher, the breed from which the min pin may have descended. If you like the bigger min pins, Hank is the dog for you. He still acts like a big puppy and loves playing and running around as fast as he can. Hank is a healthy young dog who needs some patience to teach him all of his lessons but he is a willing student and will make a great pet.
Hank has been with us for about a month now and is really becoming a nice dog. He is now fully house trained and has begun obedience lessons. He really wants a family of his very own. He gets along well with our dogs but doesnít appear to need other dogs to keep him happy. He just wants his people. He is very friendly with everybody. Heís trying to learn the game of fetch, but needs some practice. When play time is over he is very happy to lay at you feet or by your side and chill out.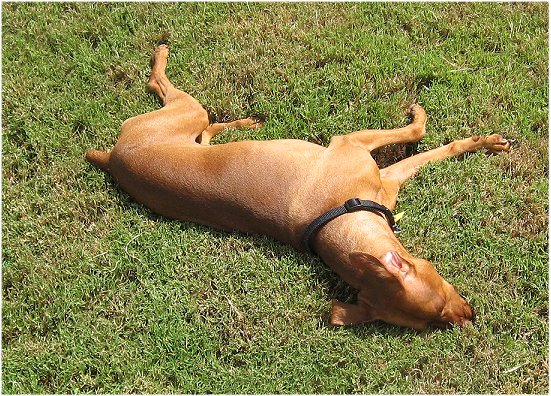 Hank enjoys our fenced back yard. Heíll just lie out in the sun and relax and hasnít really barked a lot, only if we have visitors.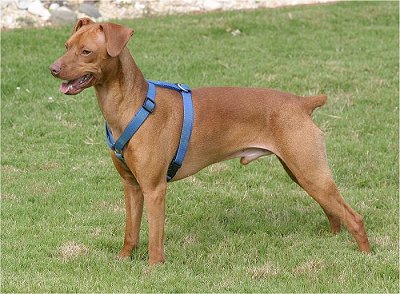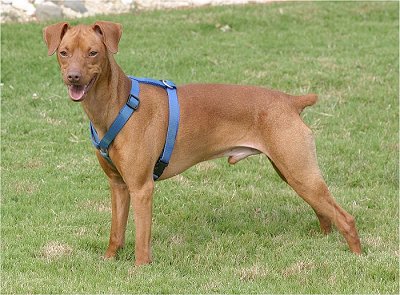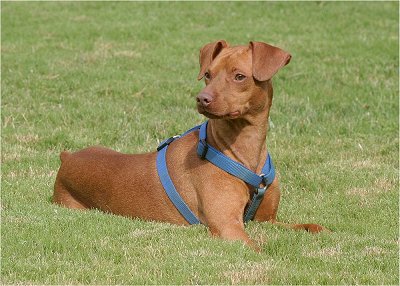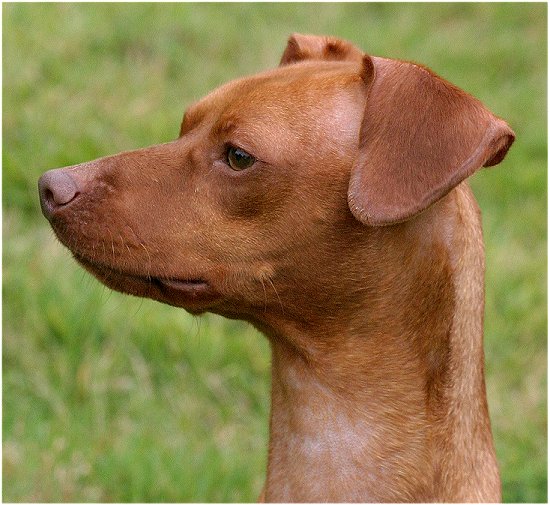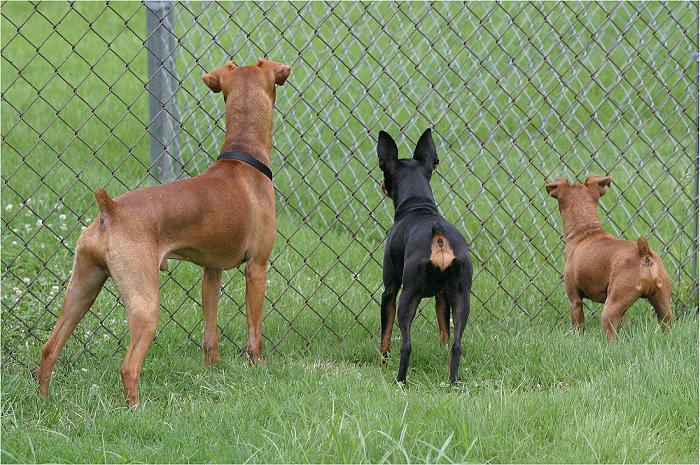 Yes, Hank is a rather larger boy...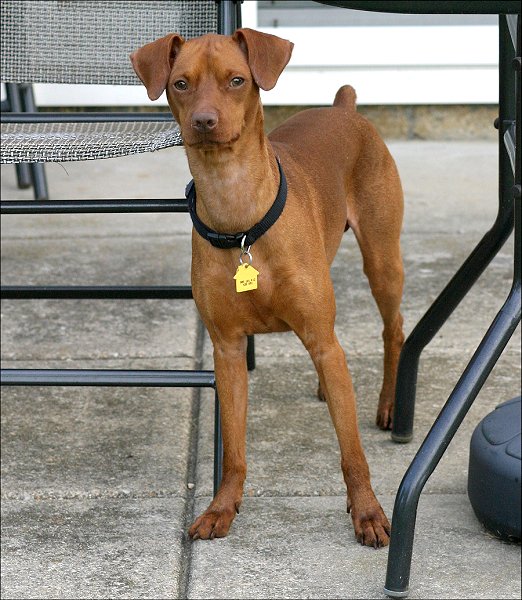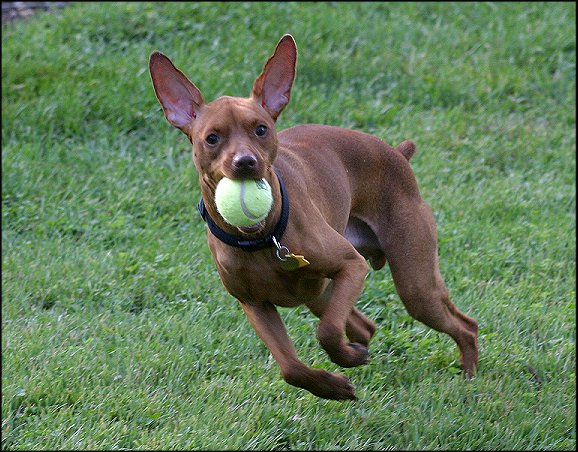 Did someone say fetch?
Hank is making himself at home!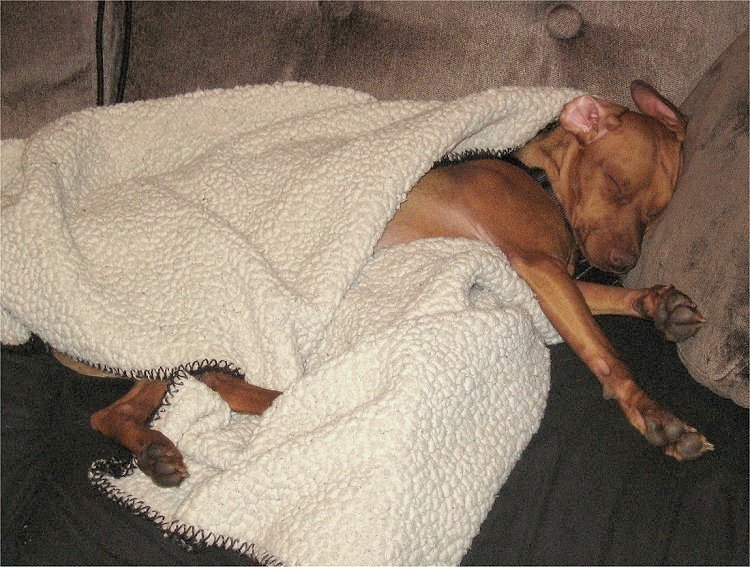 October 1, 2012
Hank was adopted and went to his new forever home!
---

---