Pippin "The little Red Dog"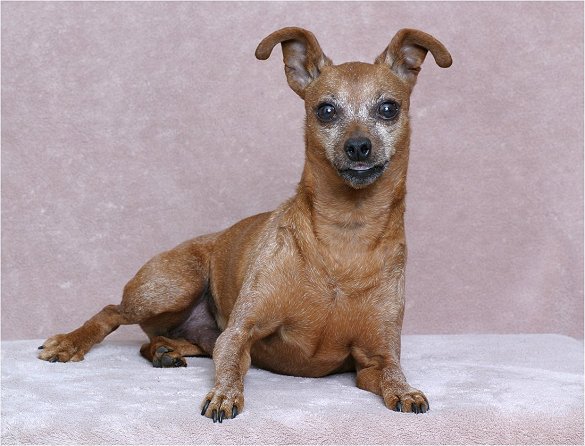 ---
Adopted October 28, 2012
From The Internet Miniature Pinscher Service
---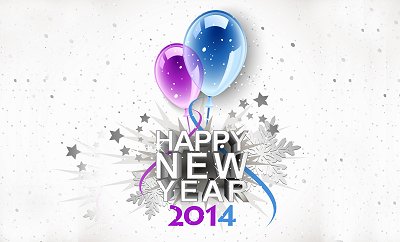 1st week into the New Year I'm sporting the new camo house coat Mommy made for me.
January has been nothing but temps in the teens and single digits and snow.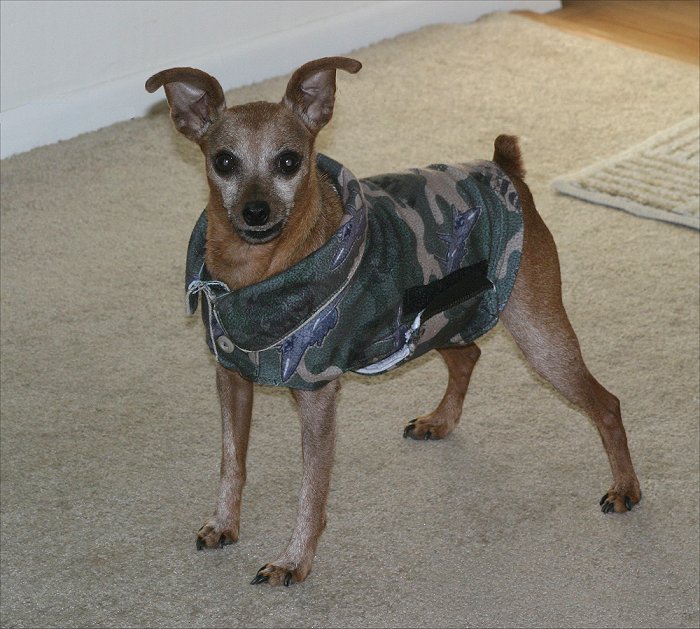 Less than an hour later I came into the house from the back yard tracking blood from my foot.
Tore my tone nail half off and the vet cut it off the rest of the way!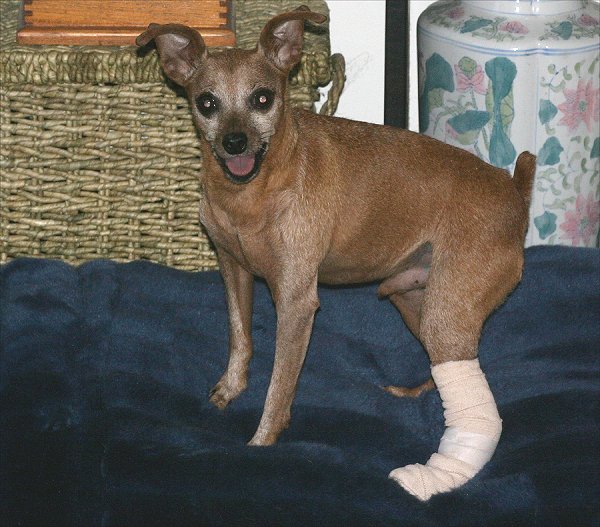 I don't like wearing this bandage but it doesn't slow me down!!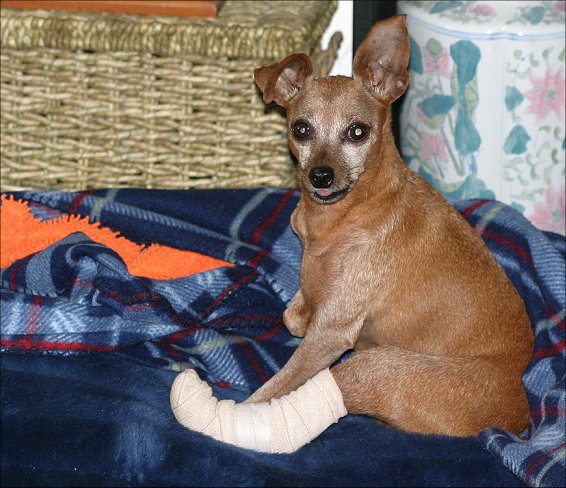 I don't care about the cold, wind and snow outside because I'm a happy camper inside!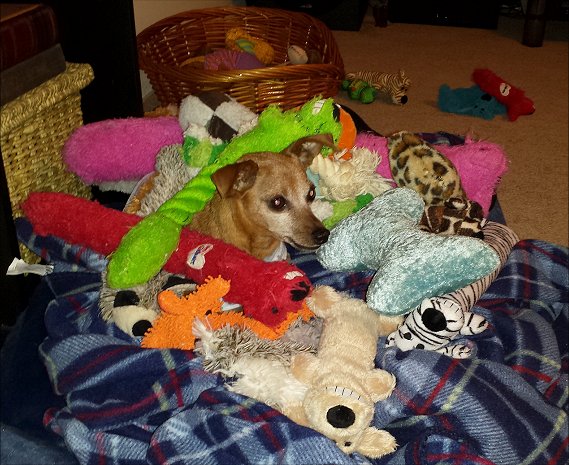 Dad really doesn't mind me getting in the way of his TV watching...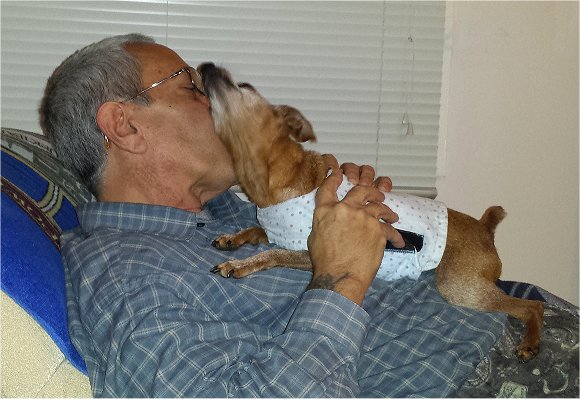 February 23rd 2014 ~ Two years ago I came into foster care here...
The Rest Is History!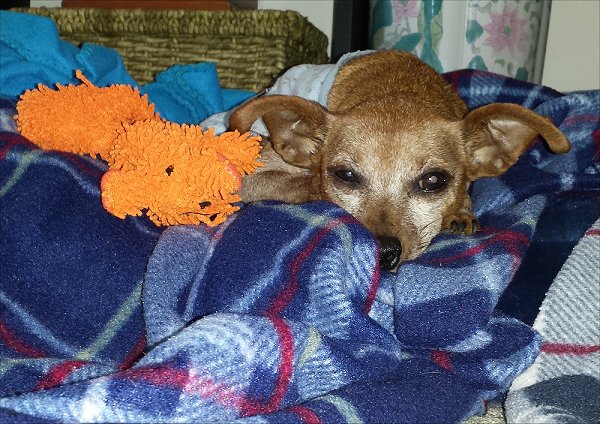 I do love my forever new home but it feels a little drafty!!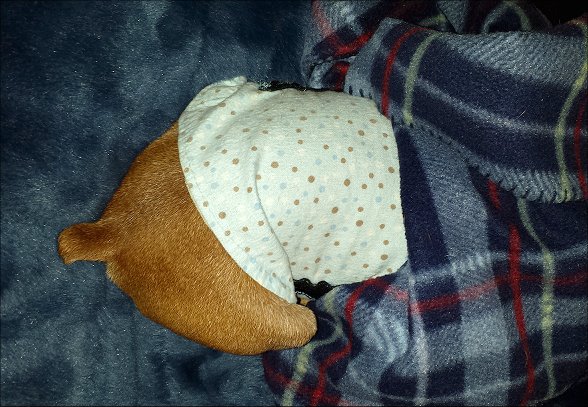 March 17th St Patrick's Day
Another 7 inch snow storm like the one two weeks ago and it's hard to believe Spring is 3 days away.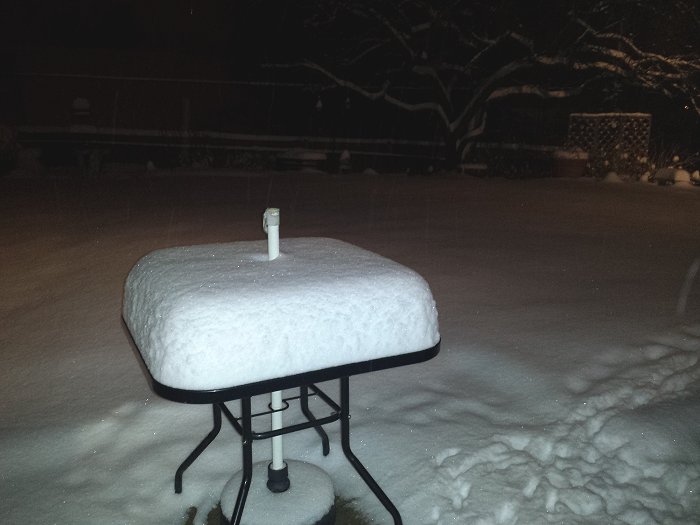 Watching the weather from Daddy's lap to make sure this is the last of the snow!!!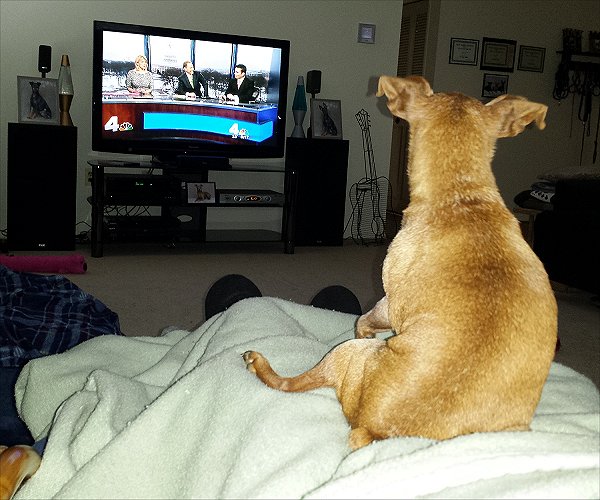 Easter weekend and it's finally nice weather outside with plenty of new plants growing for me to munch on!
I'm so excited and wouldn't stay in one place long enough to get my picture taken...
Well the cold weather is behind us and it's starting to warm up nicely!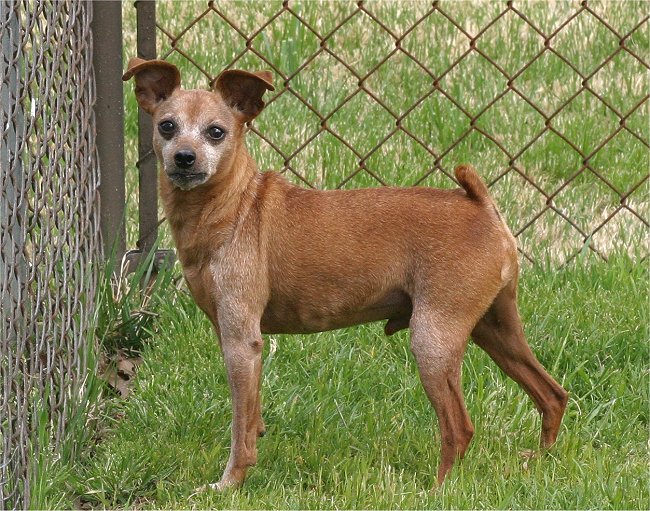 Mom put these fences up to keep me away from her plants.
I can get in but don't how to get out, BUSTED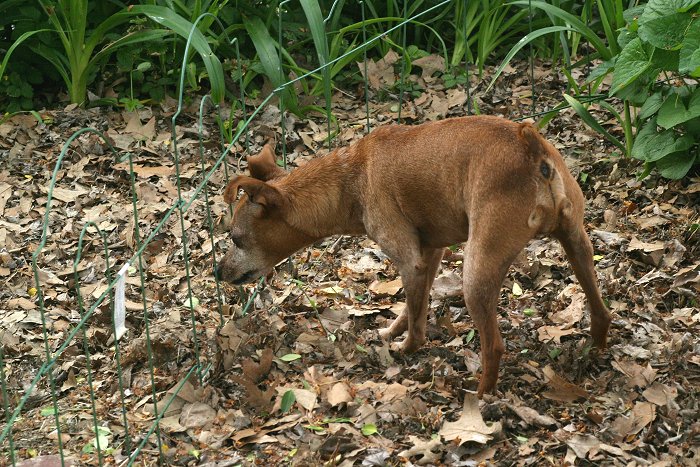 I'm sitting here for a reason ya know...

FEED ME PLEASE!!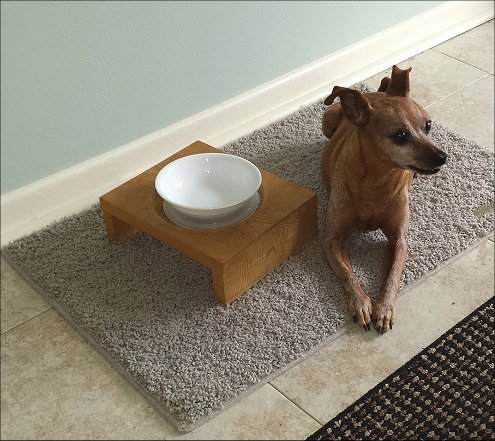 Ahhh the warmth of Summer.. Too bad it doesn't last very long!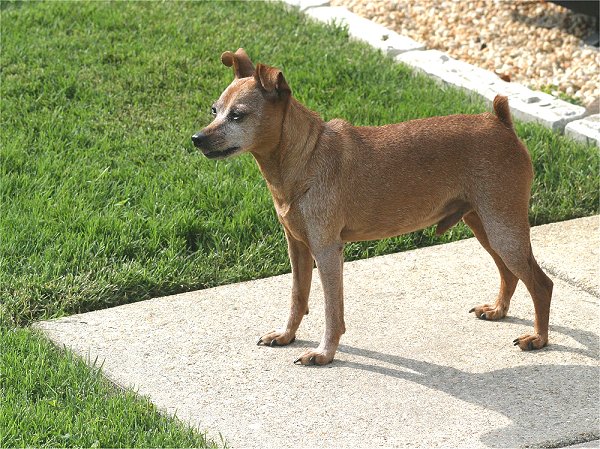 I think I saw a wabbit in the flower beds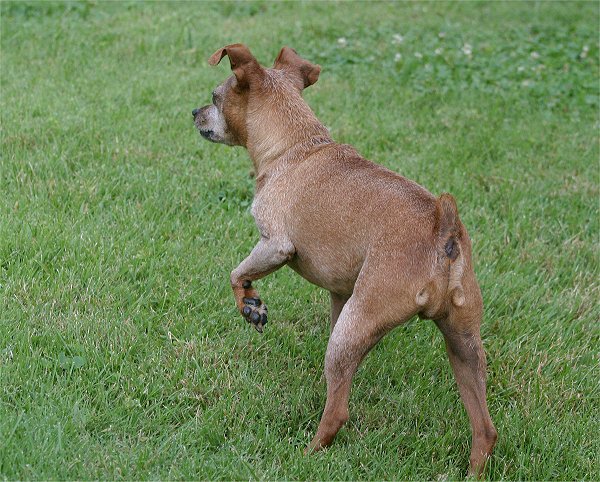 I just know that wascally wabbit's in here somewhere darn it!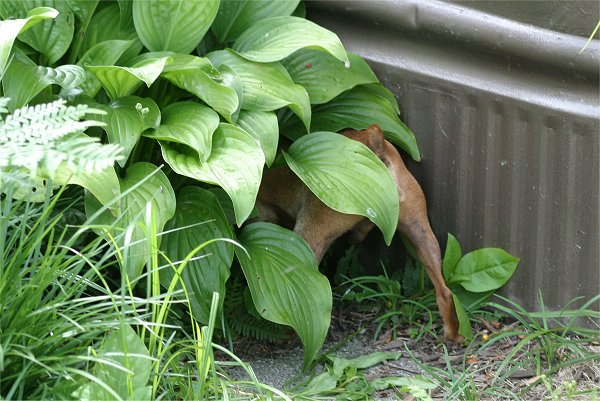 Dad's trying to snap some pictures and the others are not holding still...

Time To Strike A Pose!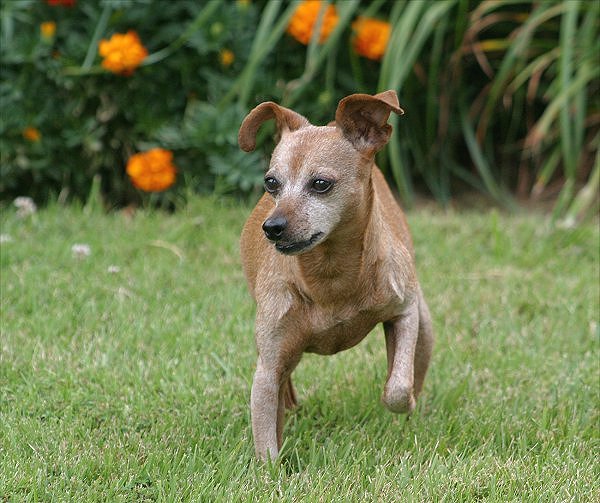 I know Labor Day has come and gone so I need to make sure no tomato gets left behind...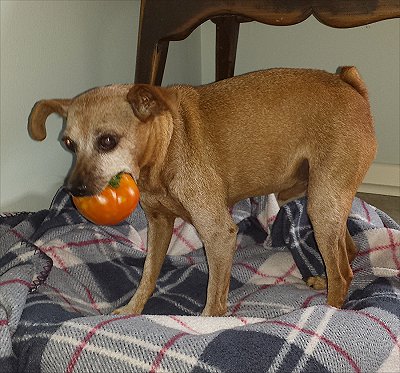 Yeah Baby..........
If I can't have the tomato then you better put "something" in this bowl!!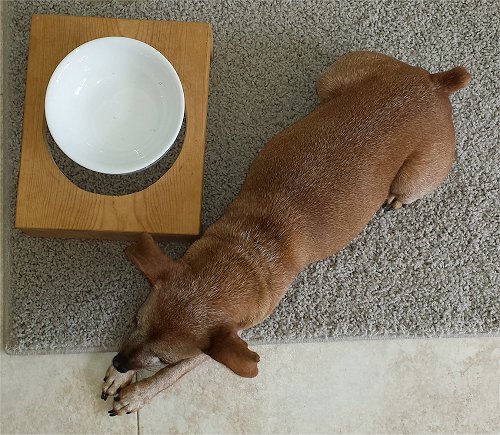 Gotta find a critter in here somewhere!!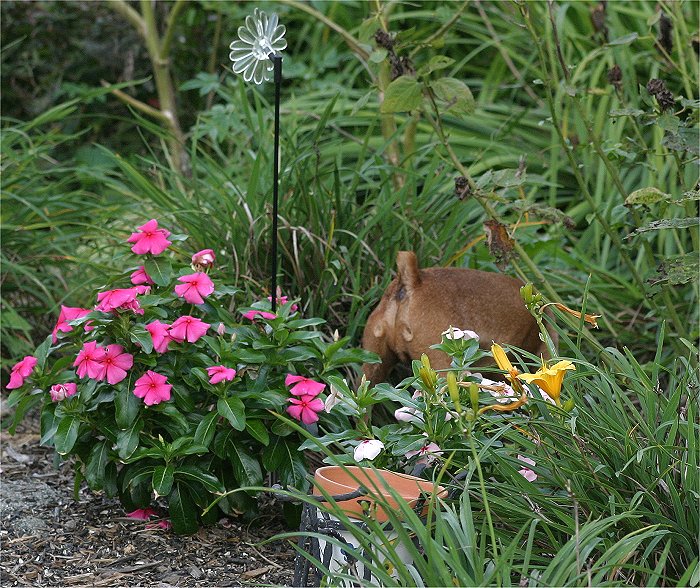 Pippin's "Don't Stare At Me Video"
https://www.youtube.com/watch?v=HxTycHwlMk0

My foster friend Fiona and me checking out the street scene...
She was adopted on October 5th and get to have two homes.. One in Maine during the Summer and one in Florida for the Winter ~ Lucky Dog!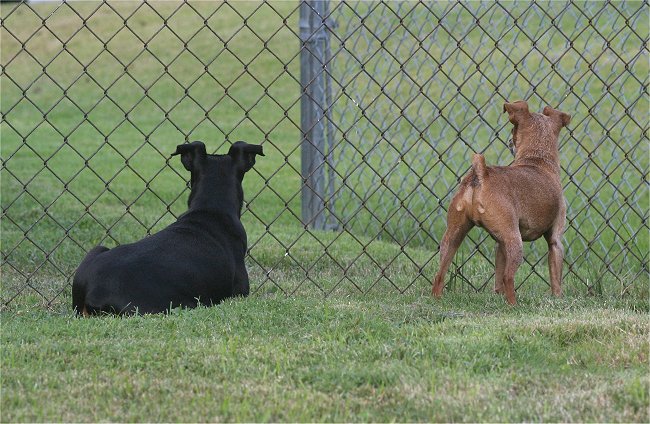 Dad needed to stop by Target after I got my nails trimmed and it was cool riding in the cart!!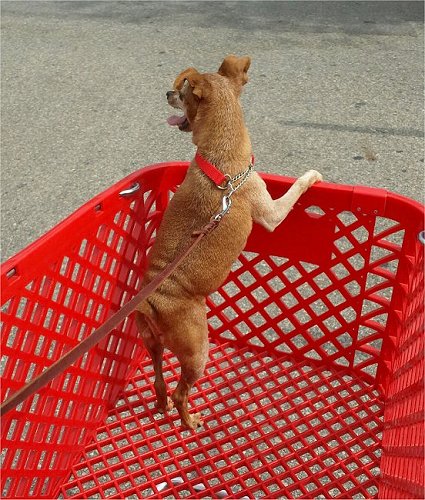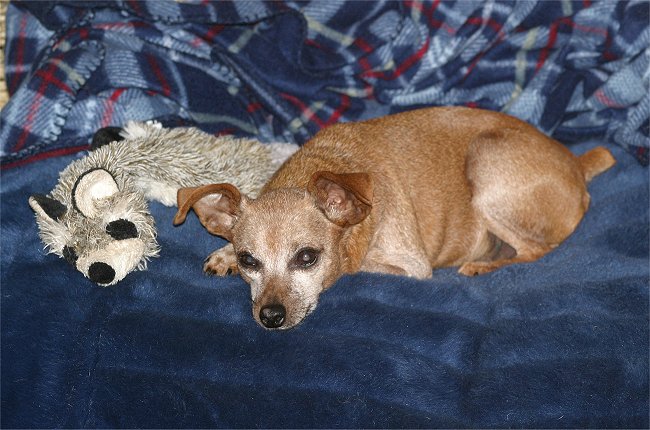 It's so nice to enjoy the warmth of Mr. Sunbeam..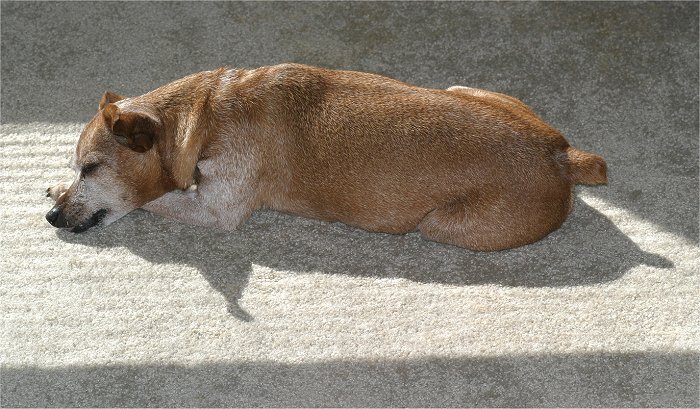 Better to be out here and really enjoy Mr. Sunbeam along with all of the sights and smells of Fall!!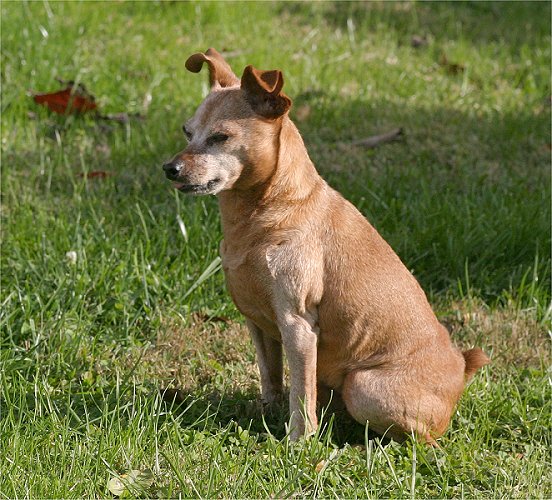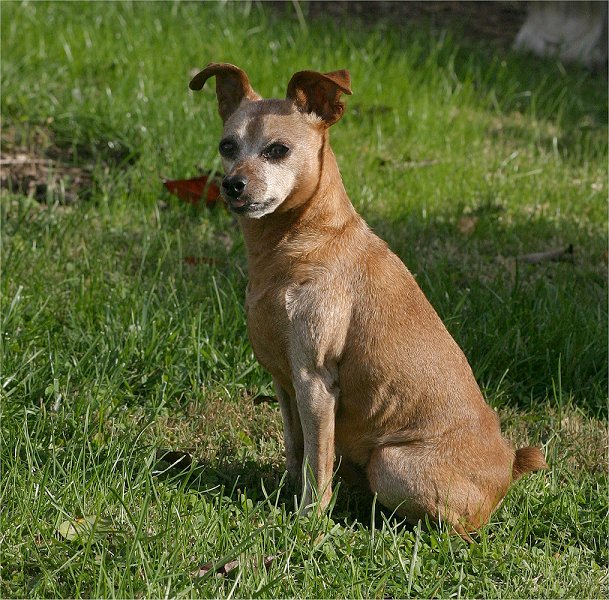 Almost Thanksgiving and Dad decided to drag his photo gear out of the closet..
He and Mom couldn't get all three of to sit still together this time!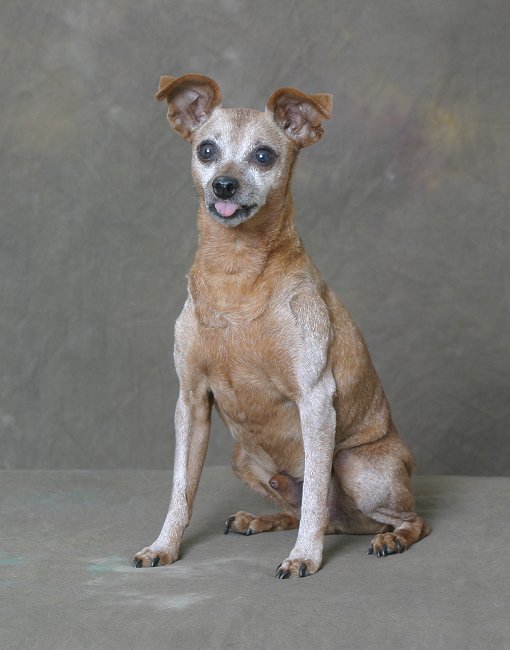 This eye ulcer has been coming back too often so Mom & Dad took me to an eye specialist on December 15th
I didn't like the visit there too much. My cornea was scraped & polished to remove the scar tissue.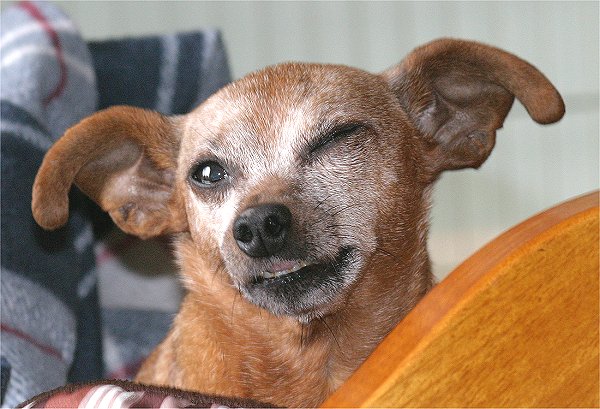 Now I must wear this cone for a few weeks while it heals. I hope this works!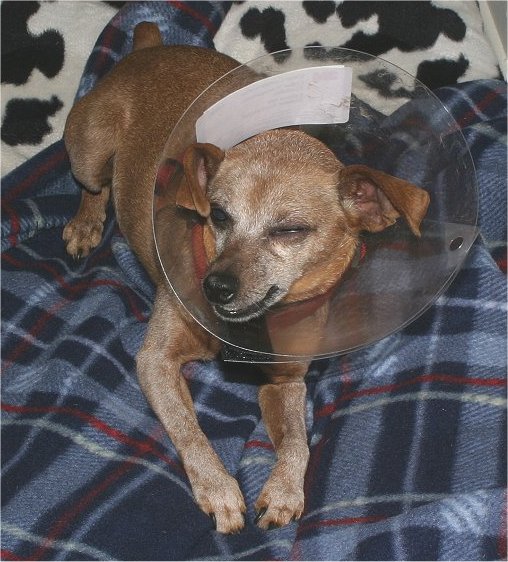 Three days after getting my eye worked on I'm starting to have it open more often now and less squinting.
I think it's finally on the mend but Mom & Dad still won't take this darn cone off!!!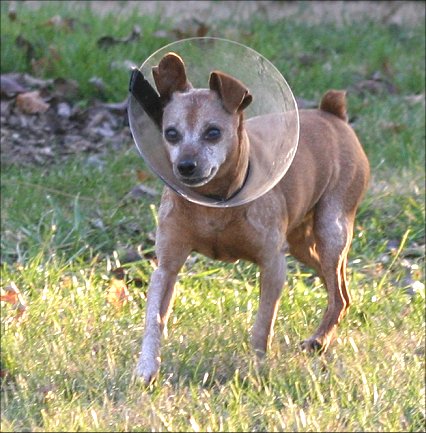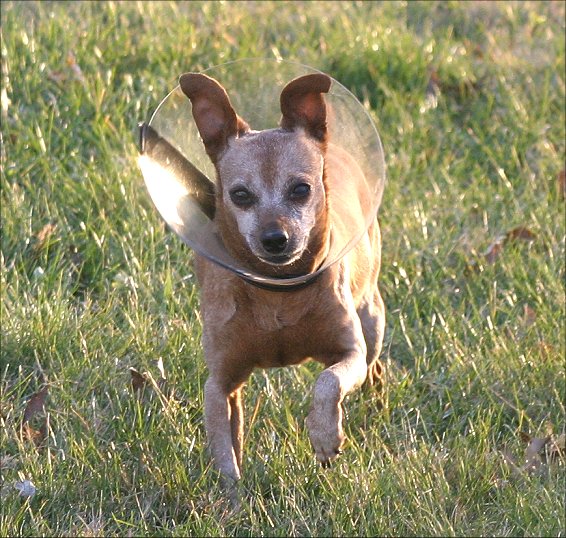 Well Christmas wasn't as much fun this year wearing this darn cone of shame but Mom took it off long enough for me to check out some new toys. Hopefully on December 29th my eye will have improved to have it removed...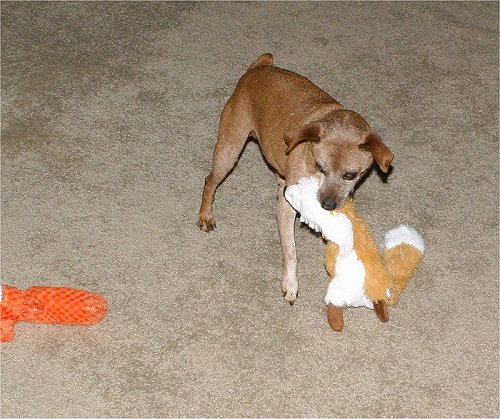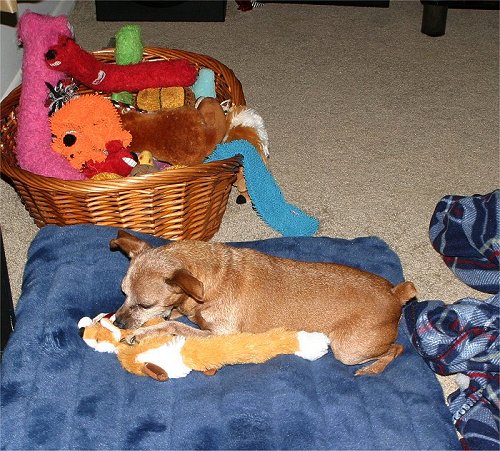 Well the trip to the eye doctor was good news. There was no trace of that pesky ulcer, not even a scar.
I am still squinting a little but hopefully it was because of the contact lens that was still on my eye.
It was so nice to get a good nights sleep without a cone!!!


---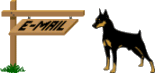 ©1996-2014 JAMESGPHOTO