Piper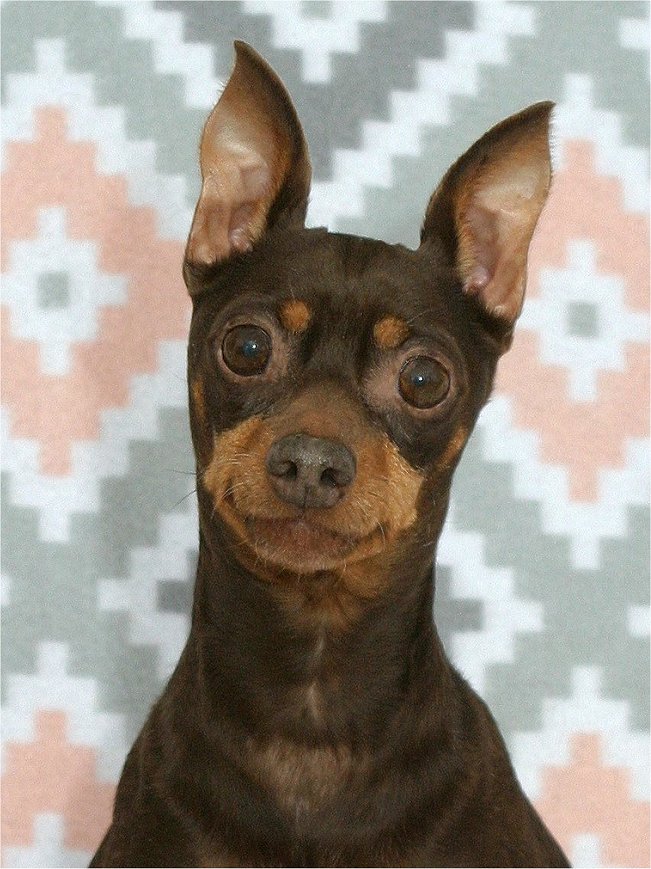 DOB: August 7th 2009
---

Fostered August 7th 2019 ~ Adopted November 14, 2019

From The Internet Miniature Pinscher Service

Piper 2020 Piper 1st year 2019
---
---
A new year has started ~ I'm so excited!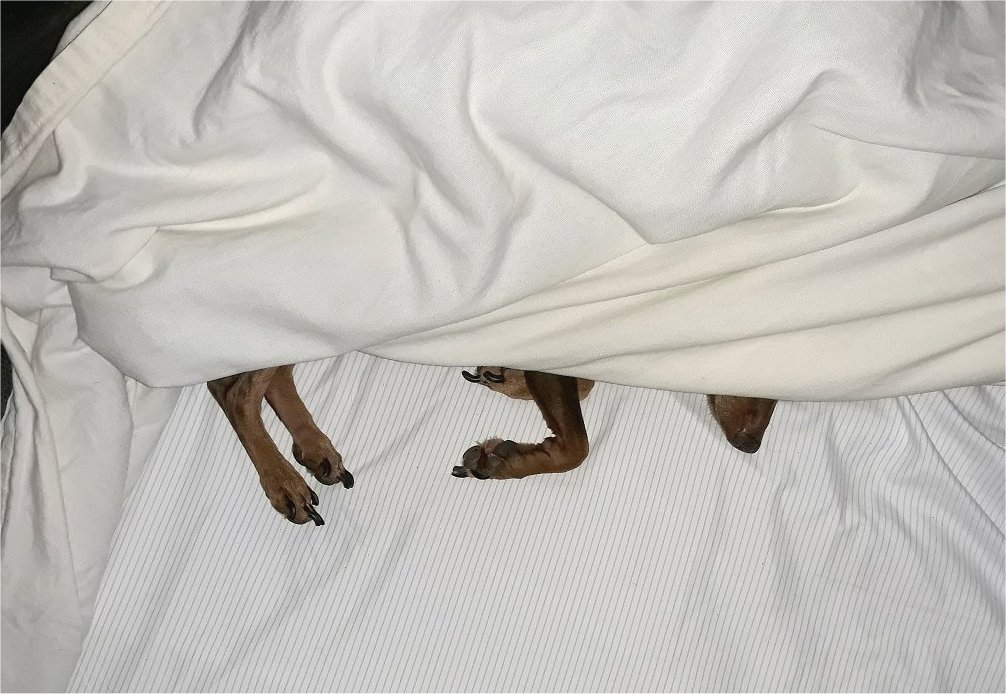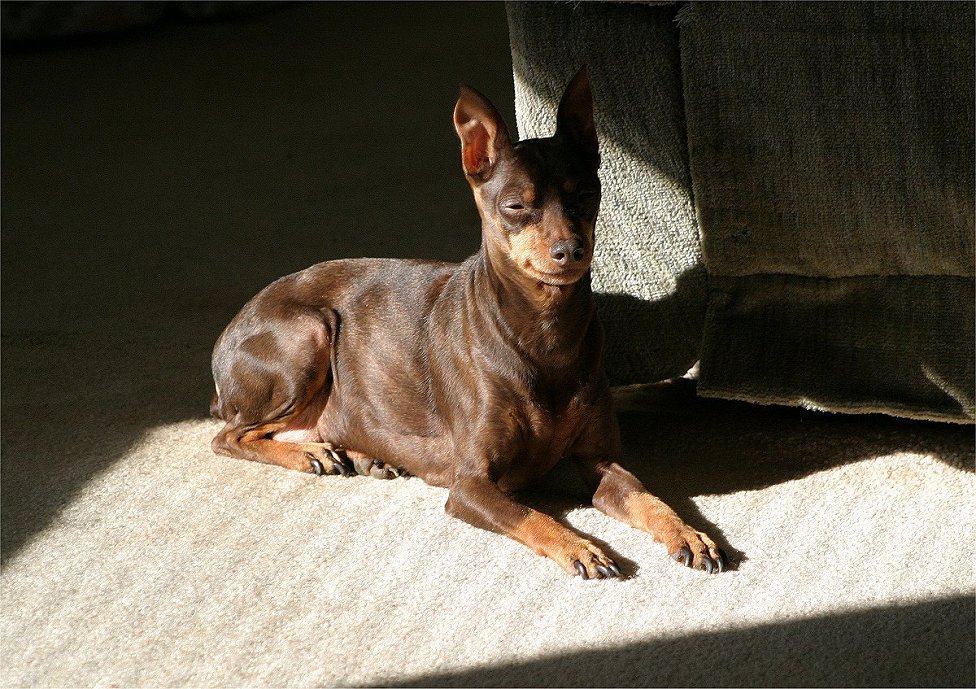 February 2nd we got a little snow and I'm not a fan!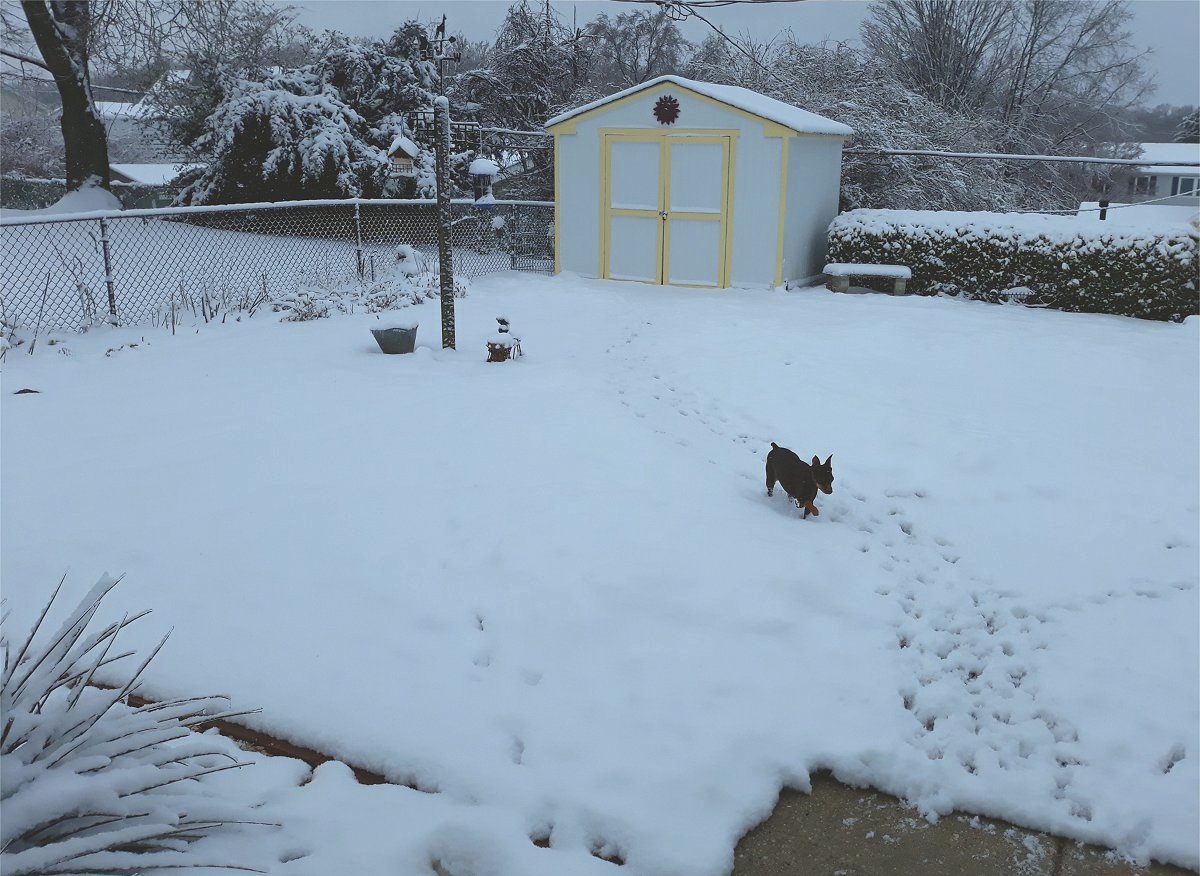 This is more like it ~ Taking a nap with Dad!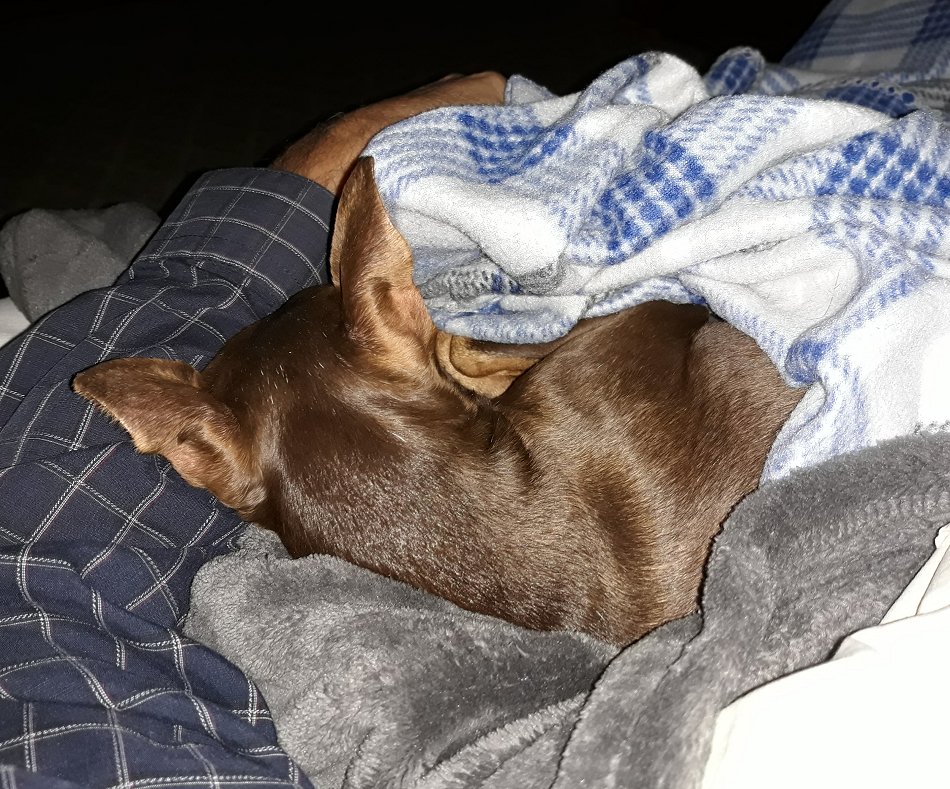 February 18th 2021 Another round of wet weather but this time about an inch of sleet.
Mom put a tarp out to save a patch of ground for us to take care of business but
as usual the weather man was wrong about getting a bunch of snow and that's ok by me..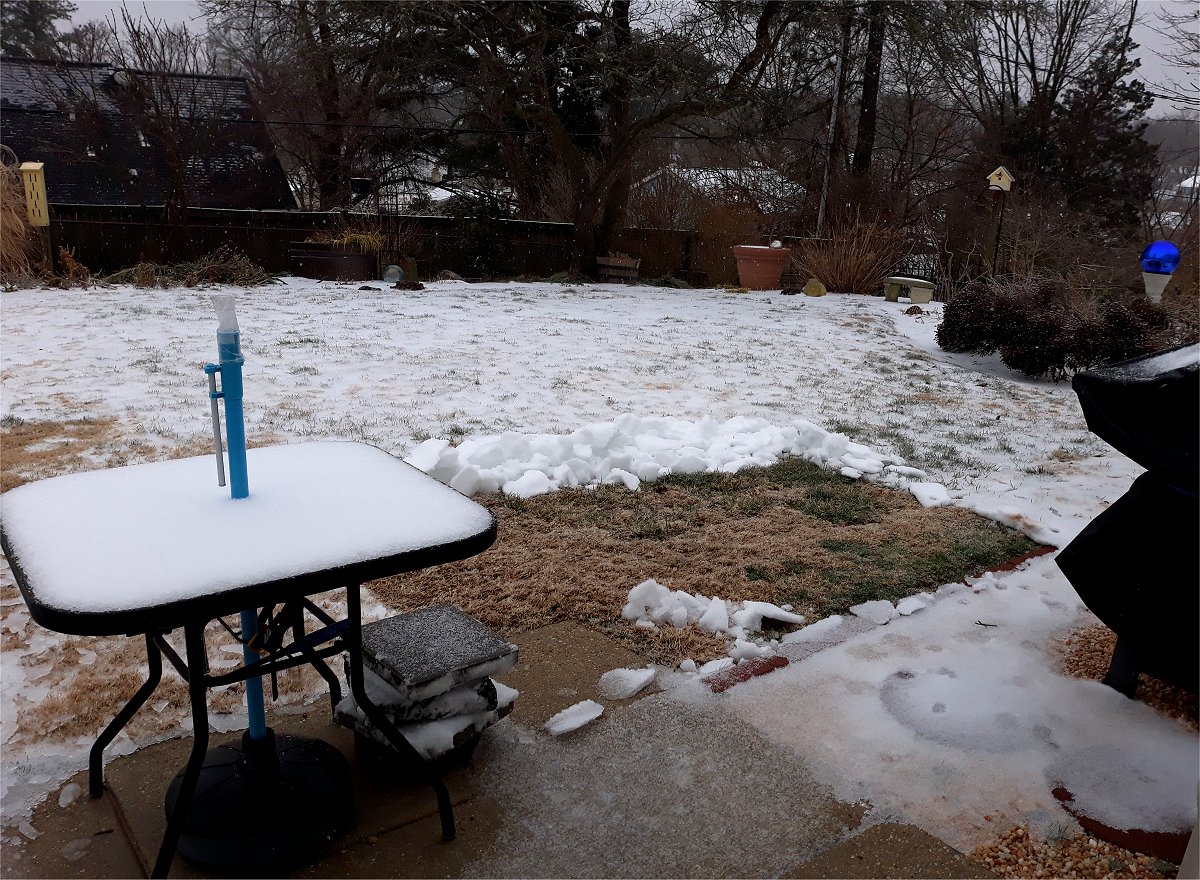 Here's a short video of me searching for some bird food to eat!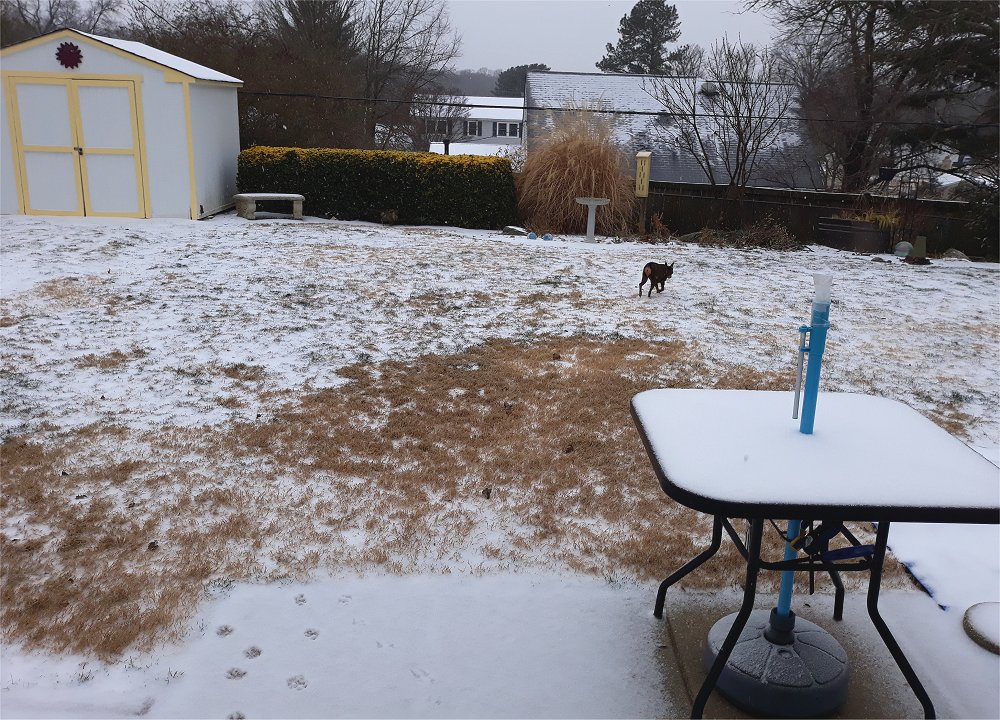 This is my favorite place to be.....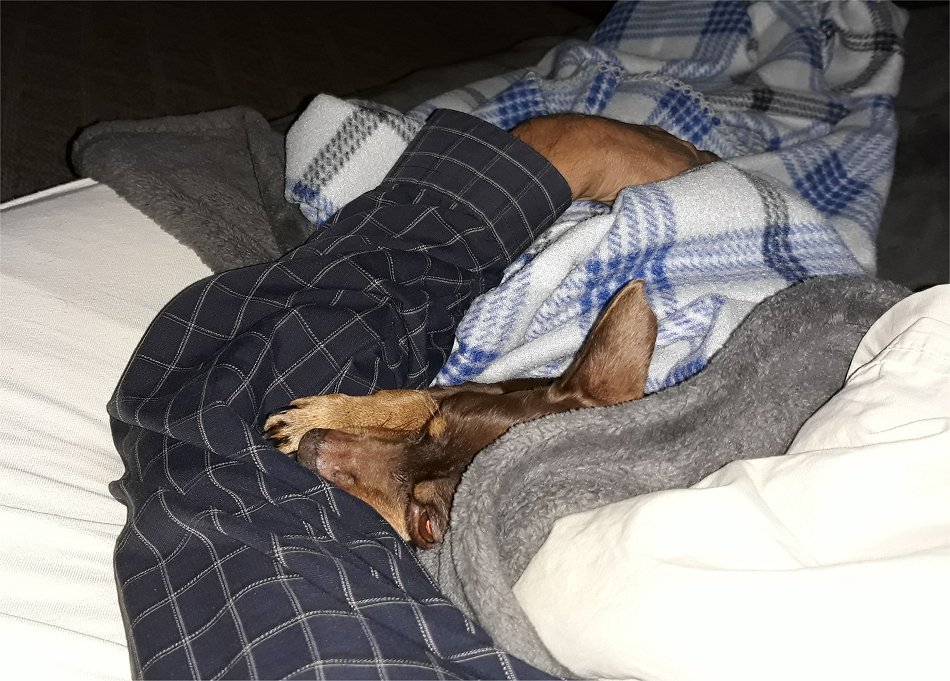 March 4, 2021 Let the excitement begin...
Dad saw a 1-1/2 year old female Min Pin on Craigslist and talked the owner into turning her over to the IMPS rescue that Mon & Dad volunteer with. Advertising young dogs for not much money is not a good idea because people get the dogs and breed them over and over to make money or use them as bait dogs to train fighting dogs. She was not used to this much freedom and toys since she is running through the house at 100mph. She will settle down eventually since we aren't into that much rough play...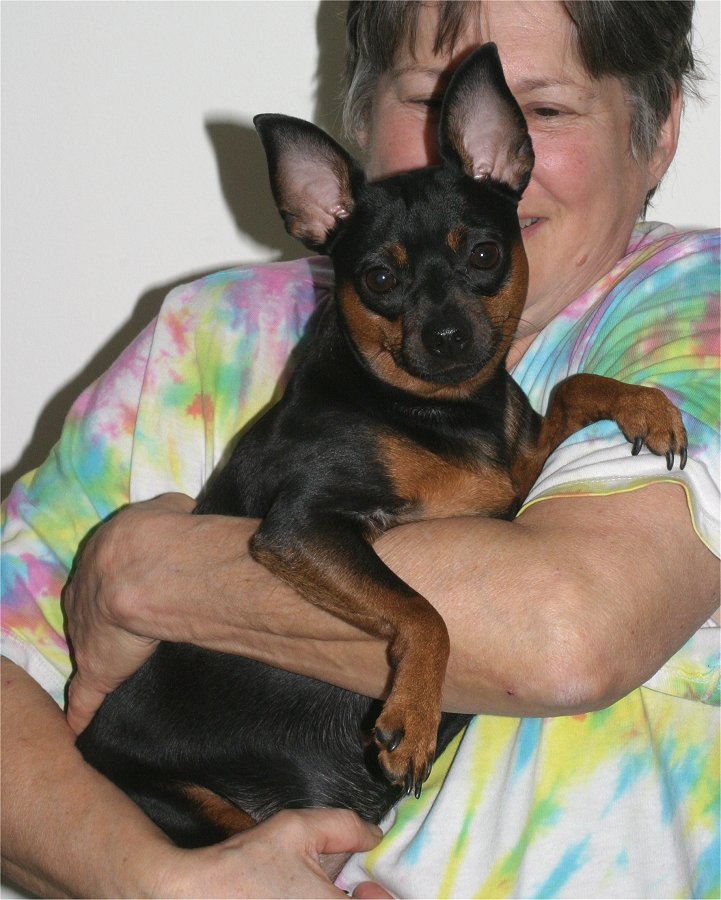 Mom & Dad adopted Aries today, April 4, 2021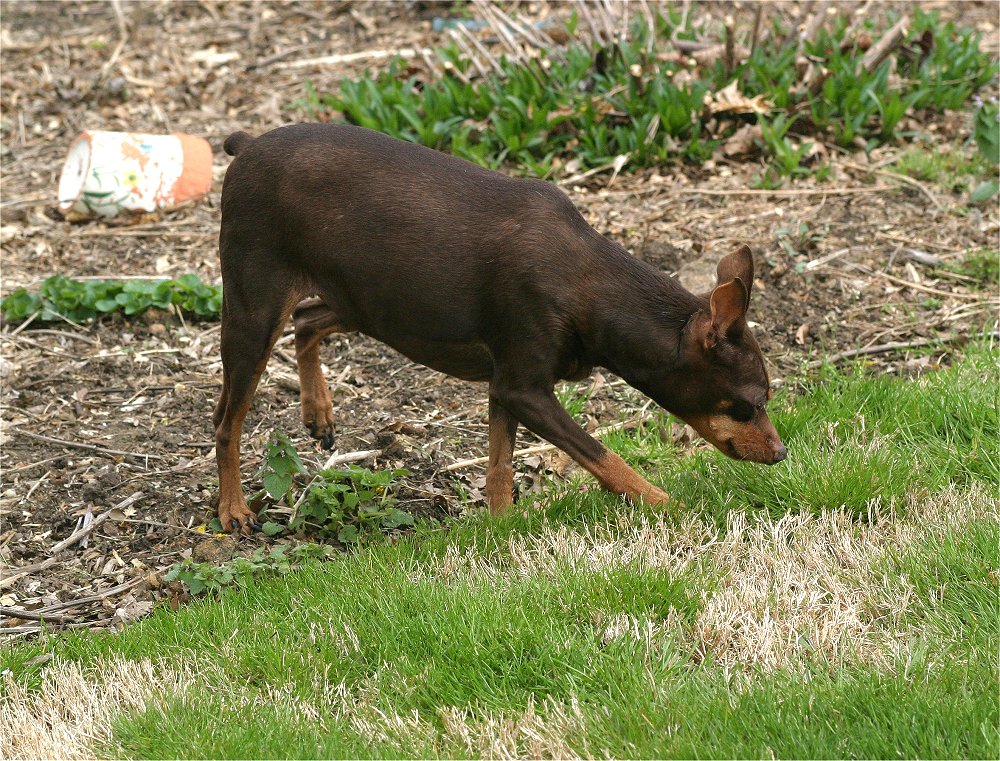 The weather is really starting to warm up and that's fine with me...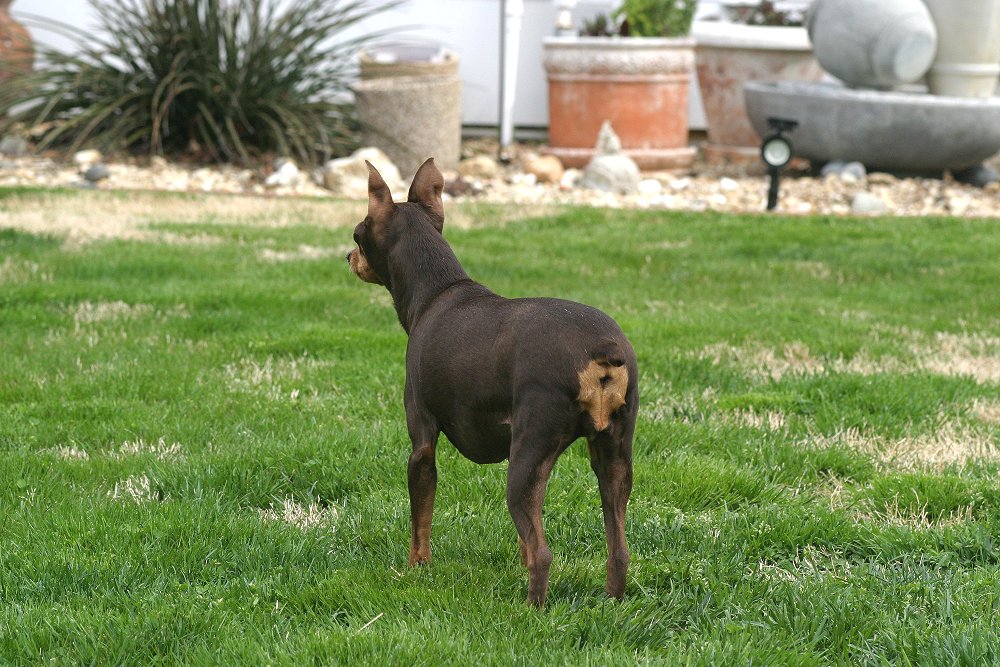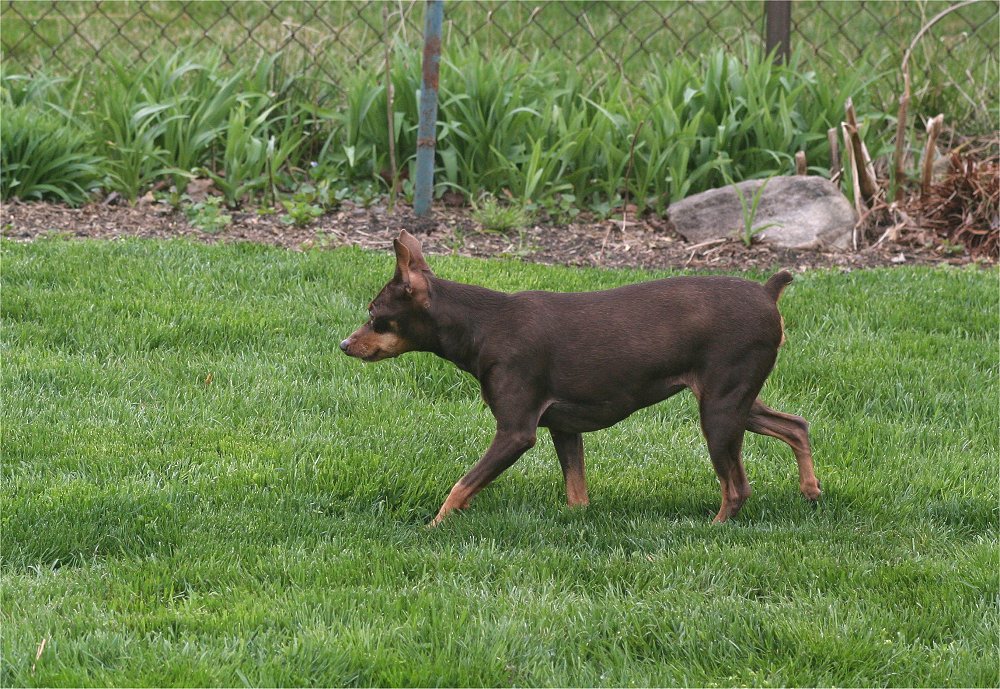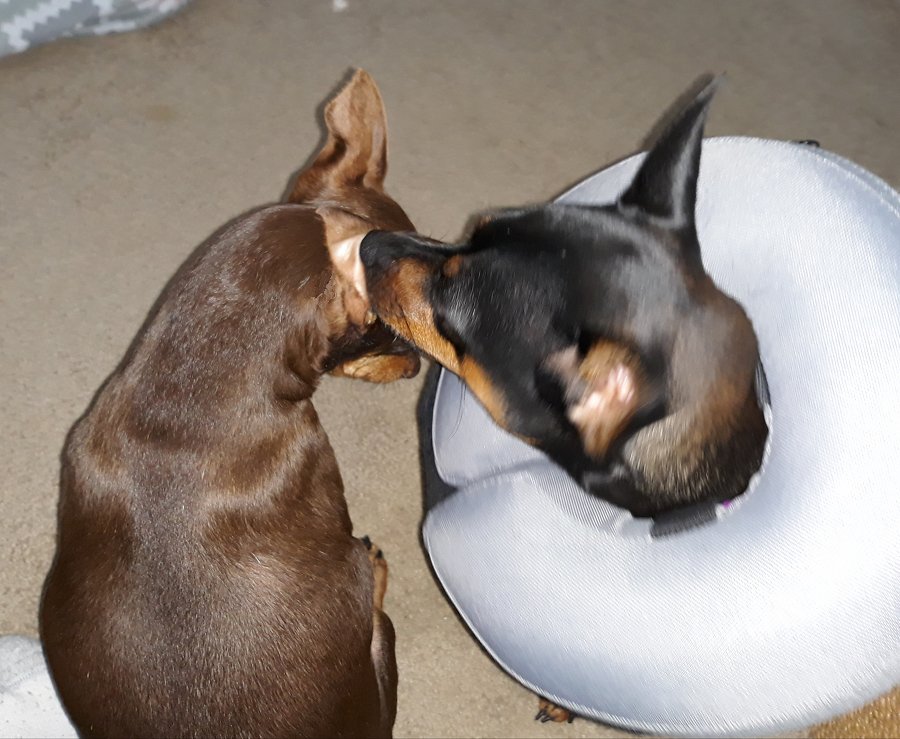 This new girl Aries gives a good face washing, she's okay by me!

---
©1996-2021 JAMESGPHOTO