Piper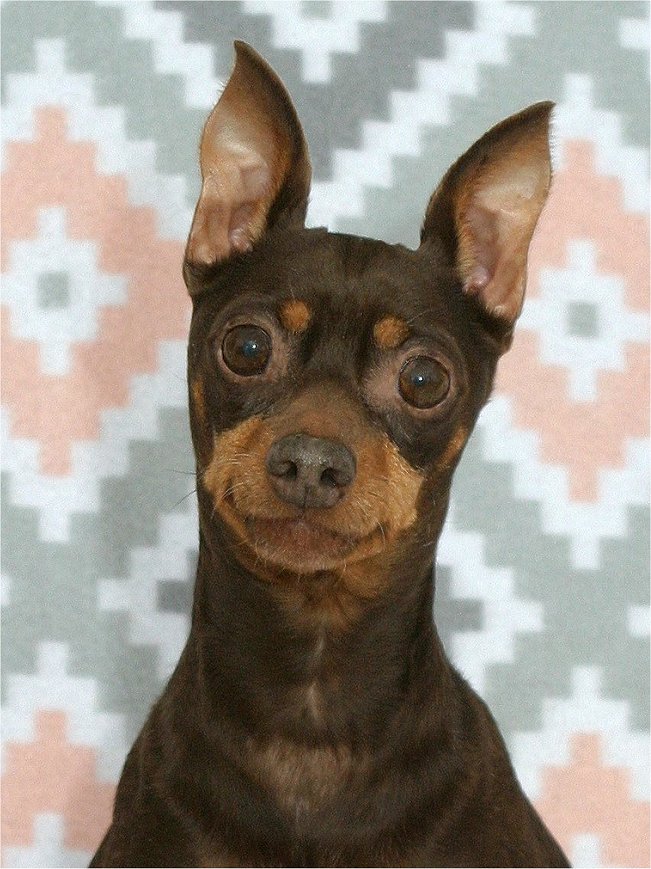 DOB: August 7th 2009
---

Fostered August 7th 2019 ~ Adopted November 14, 2019

From The Internet Miniature Pinscher Service

Piper 2022 Piper 2021 Piper 2020 Piper 1st year 2019

Well another year has started...
This one is way better since we haven't gotten any snow like last January
and that's just fine with me!
It's March 4th already and there's not much going on here except today is the two year anniversary of Aries being adopted. Oh and we are all taking a trip to the vet clinic to get our heartworm tests done...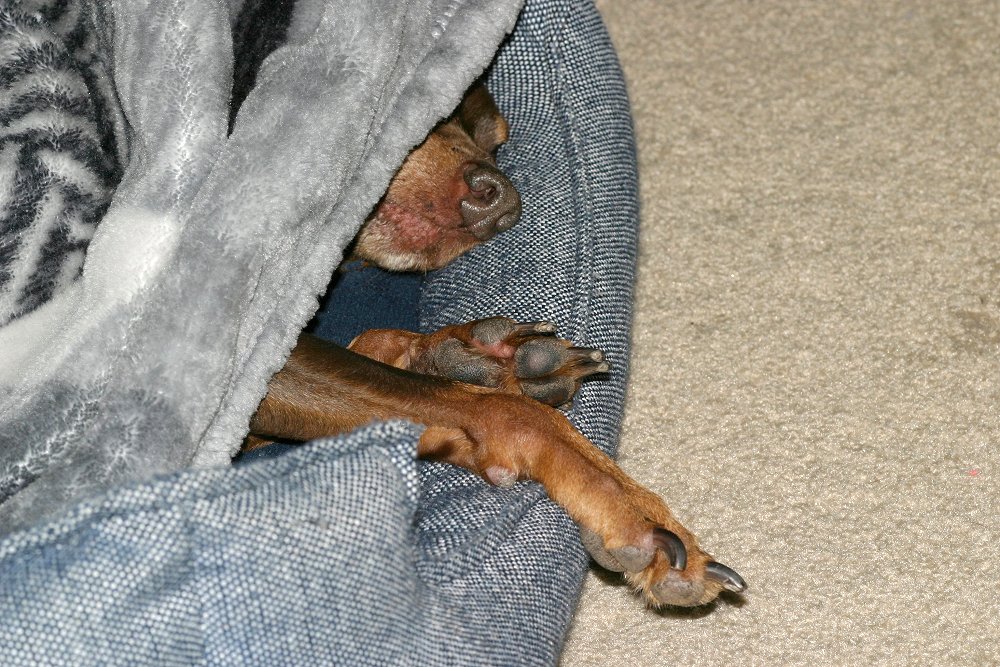 I know I'm really cute but enough with the pictures...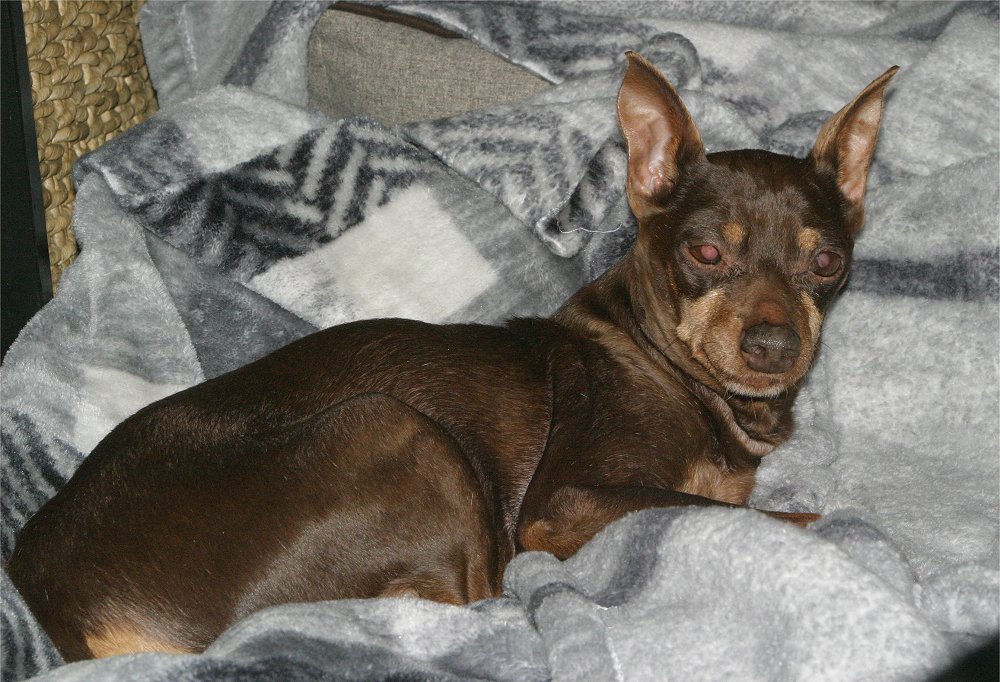 I think there should be a bigger bed in this house!!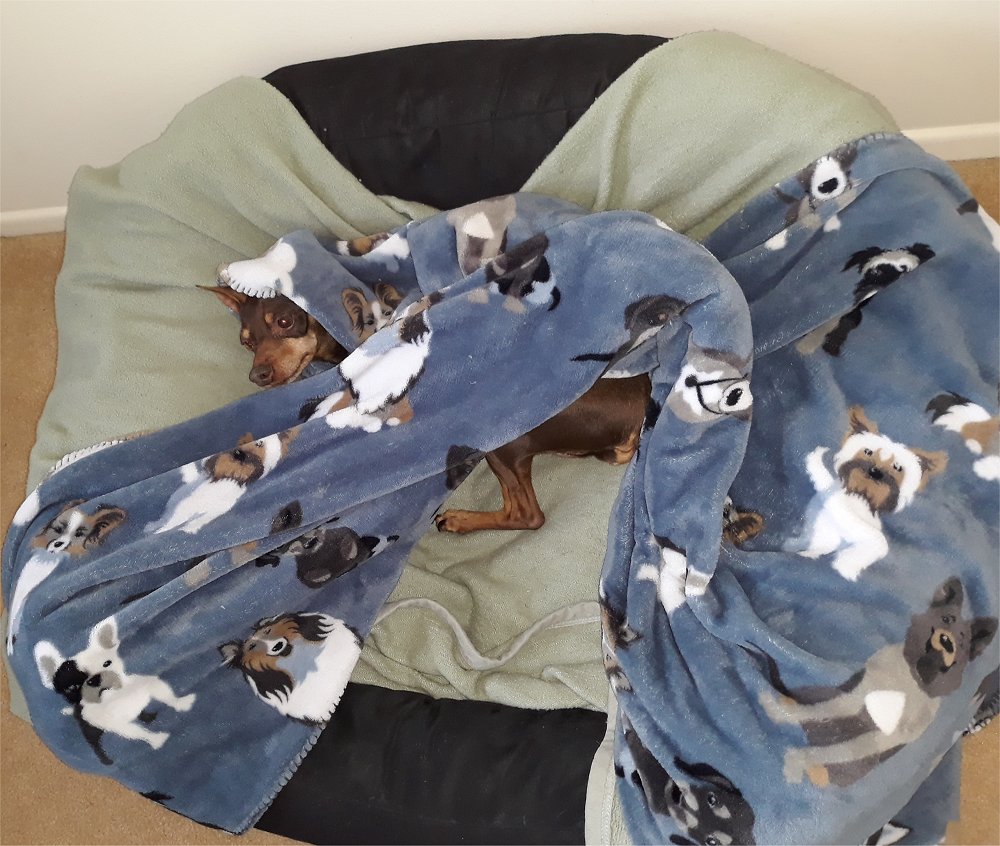 I'm trusted to go out front without a leash but, truth be told I would never leave here!!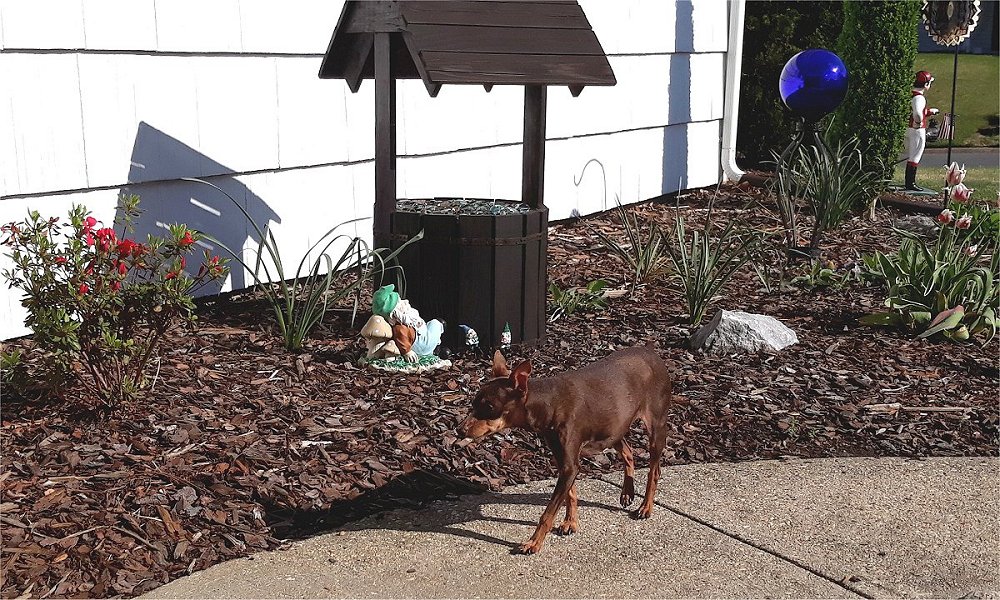 Enjoying the sunshine!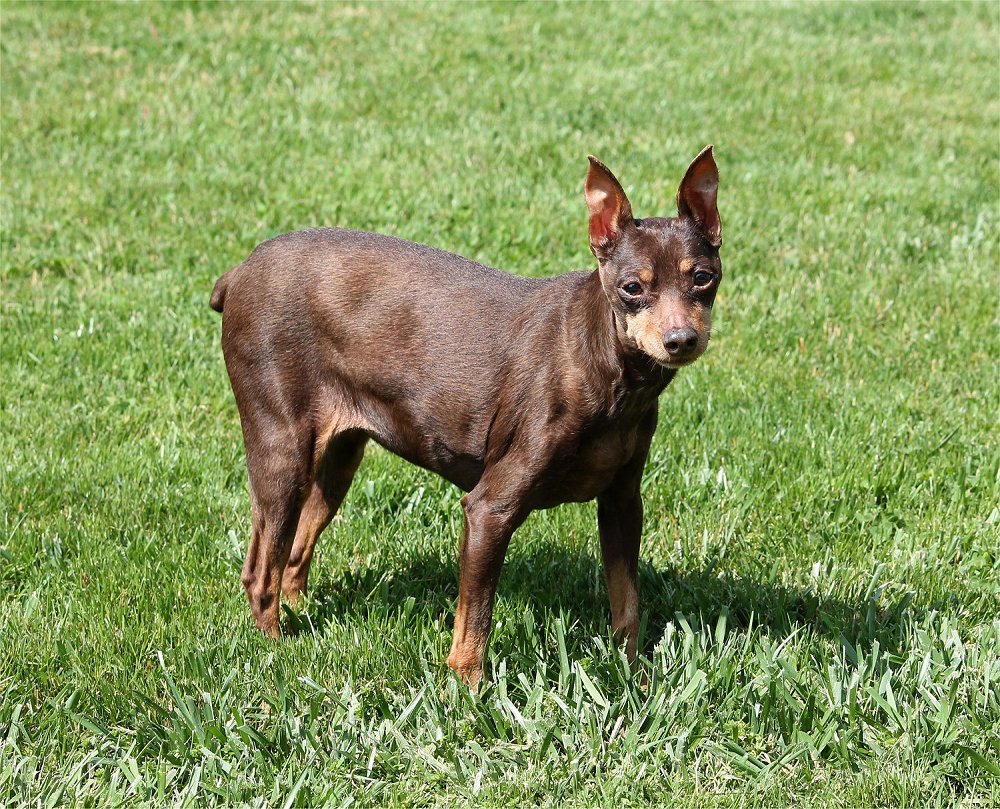 This year is almost half over but there's not that much happening except I'm just getting older.
I can hardly hear at all and my tires old legs don't move me very fast any longer
but that's okay as long as I can make it to the food bowl!!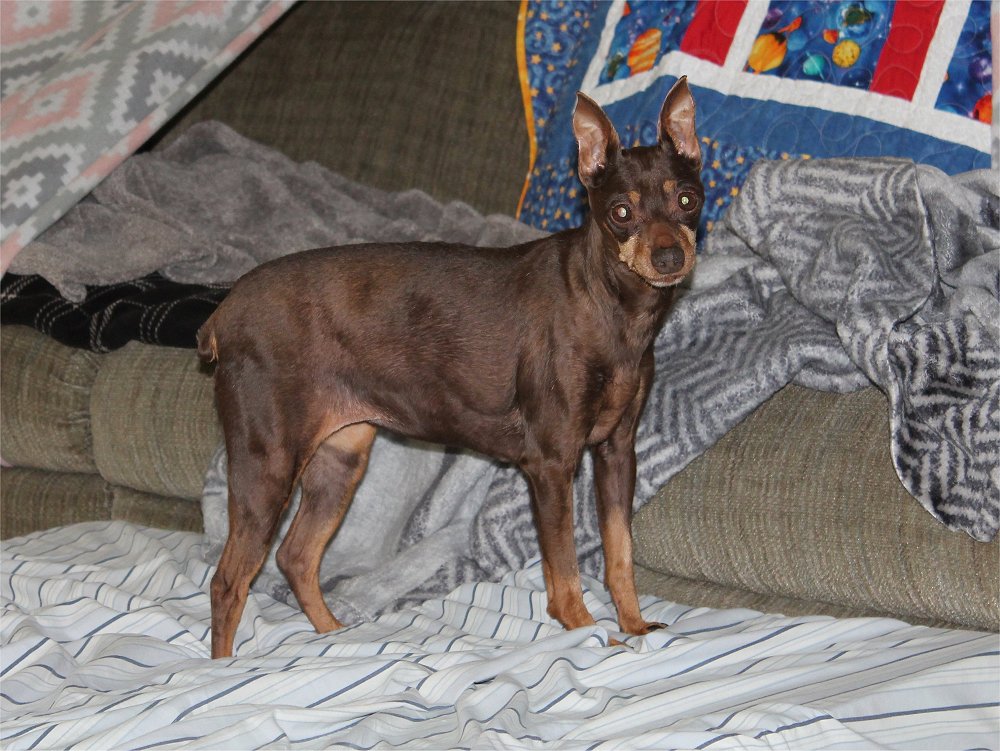 Summer has officially come to a close and there's not much to report about from an old dog.
Eat, drink, take care of business, sleep and repeat.
Super exciting!!
So tired I can't even make it into the bed!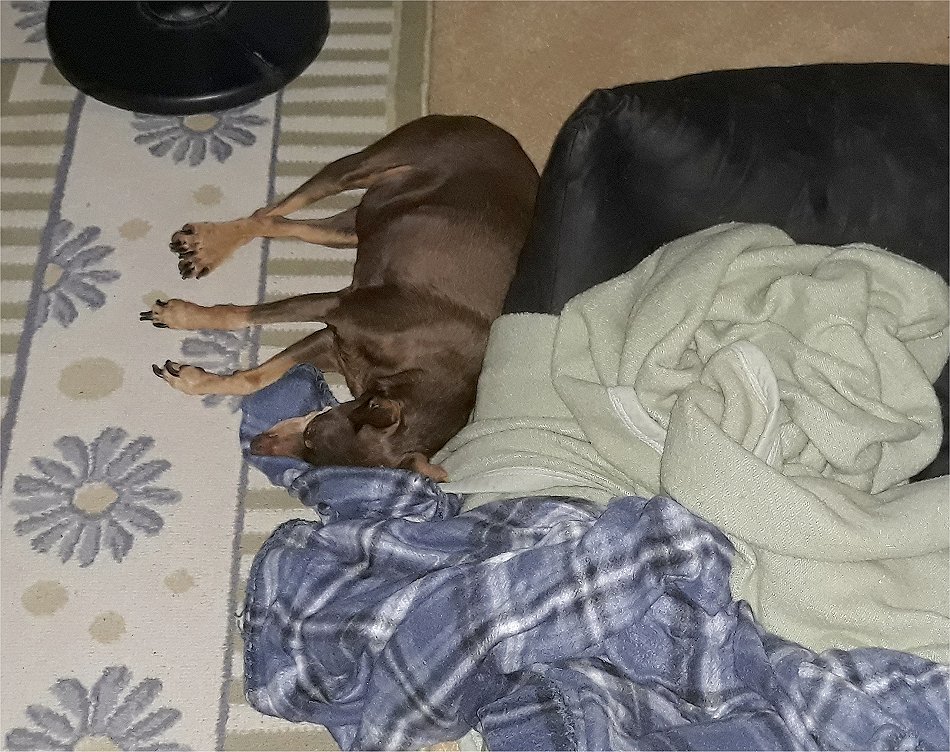 Damn static.....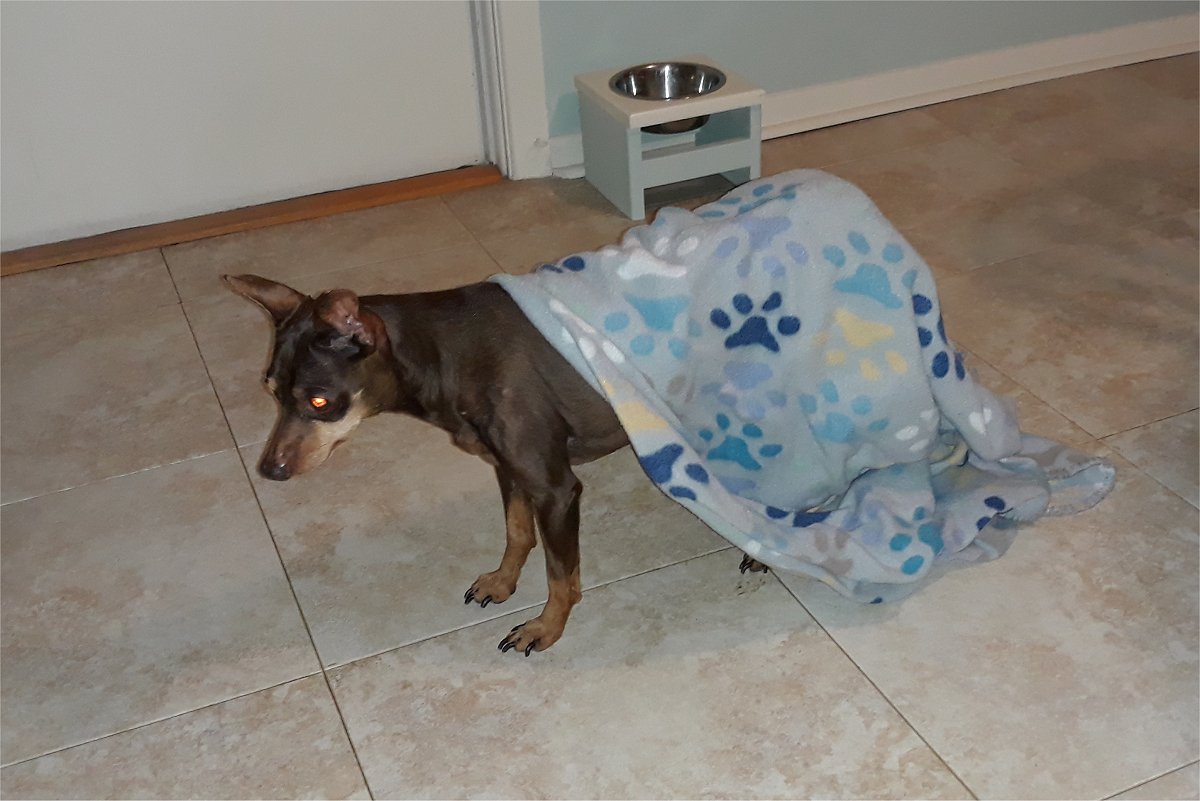 The last month or so has been rough...
Was limping really bad so I had some Xrays taken that showed
some disks in my spine that aren't too pretty not to mention this rash that luckily
is fading away finally. I'm not allowed to jump up on the furniture any more
and taking a few drugs every day to help keep this 14 year old dog's pain under control..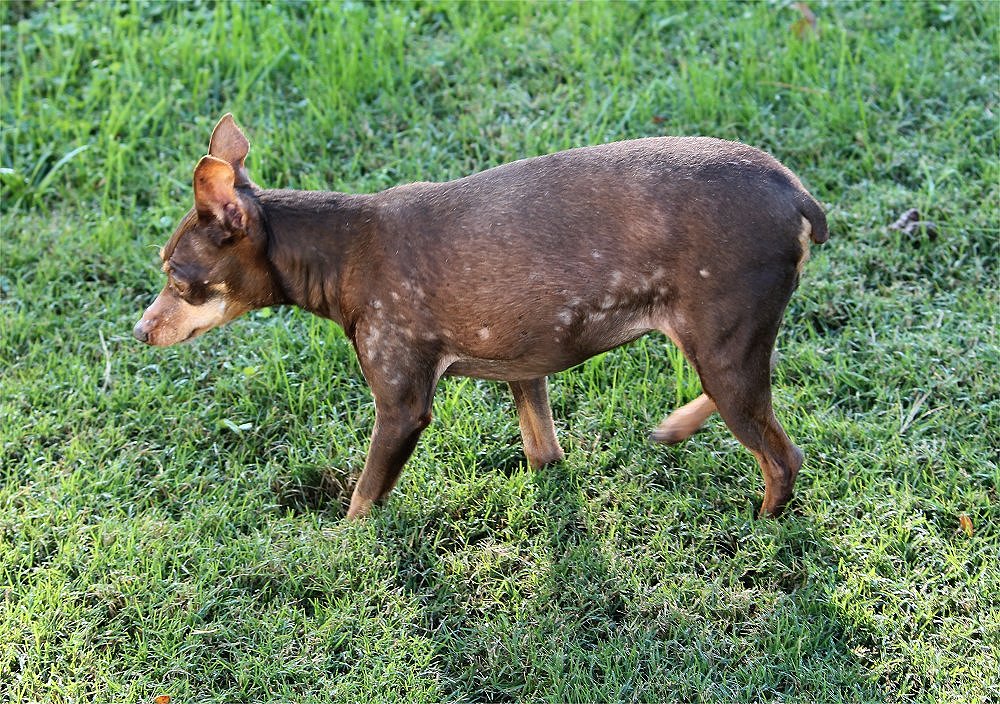 ©1996-2023 JAMESGPHOTO