J A C K The Hyper Dog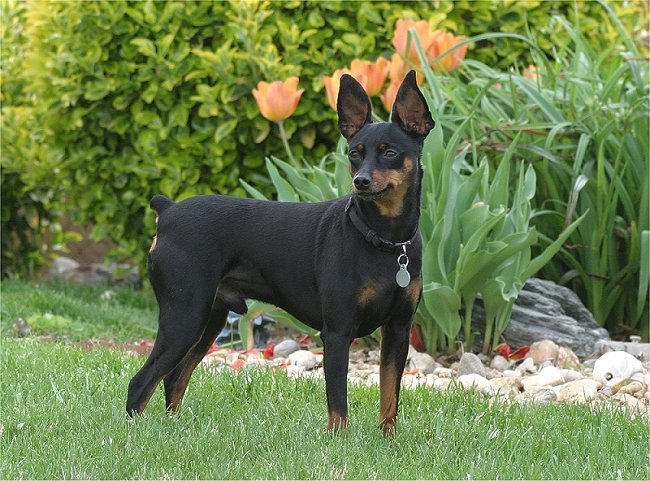 CKC DOB: 09/15/2004
DAM: Little Katie Bean SIRE: Triple M's Tiny TJ
Latest Update: December 26, 2012

---
Adopted July 24, 2009
From The Internet Miniature Pinscher Service
---
Jack Year 2011 Jack Year 2010 Jack 1st Year 2009
---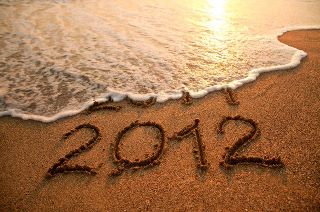 The new year did and didn't start off too well for our foster friend Rusty.
He was with us for about three months and I knew that he wasn't happy on the inside. Rusty was a scared little guy when he arrived and finally came out of his shell to run and play but you could tell that spine injury was making him always on edge.

He wore that diaper and didn't like not being able to do his business outside. Mom and Dad tried everything to make him comfortable but there's only so much that could have been done. I could tell they were sad on Jan 2nd when they took Rusty to the vet so they could free him from his pain. They came back without him and I could tell they had been crying. I felt bad for them but I'm glad the little guy got to be part of our family and experienced a home, love and security before leaving this world.
I saw dad talking to him that morning telling him how much he is loved and asking what he wanted him to do...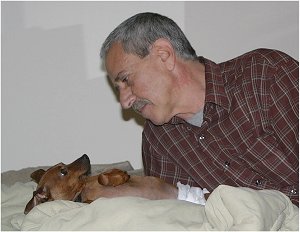 Rusty will be missed and I know Mom & Dad will continue helping other Min Pins find homes!
What's with this crazy weather?
70 degrees a few days ago and snow this evening 1/9... I hate snow!!!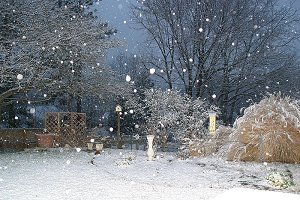 January 21st... 1/2" snow 1/2" sleet with freezing rain on top...
I can handle some snow but walking on top of ice, forget about it..
Don't like to "walk" anywhere!
The 27th started off with rain and Dad was working inside all morning taking care of projects while us dogs did what we do best, sleep.
The afternoon turned out great, sunny and 64 so Dad made time for us and we went for a walk, sweeeet !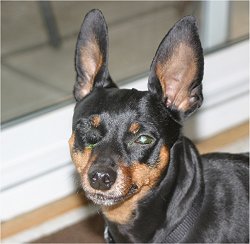 My right eye has been bothering me for a few weeks and Mom & Dad thought it was allergies but after a trip to the vet, all of these darn tests and green dye it was determined there's an ulcer on my cornea.. Something must have gotten into it!
So for the next week I have to put up with three kinds of drops three times a day.. I hate drops!!!


Well February 9th and today is my last day of those darn drops in my eye. Yeah!!!
I can always see well enough to guard my lettuce...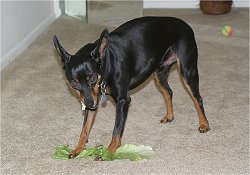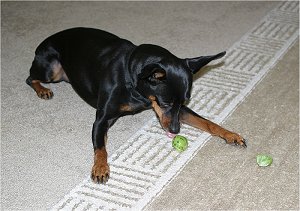 Not a big fan of Brussels Sprouts but, I will eat it if Jinx tries to get it!
We have another IMPS foster who came here yesterday.
This boy is tiny but is figuring out the pecking order!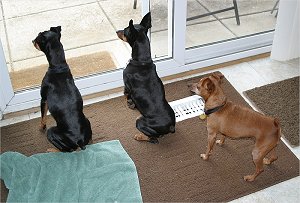 That's right, I am Batman!!!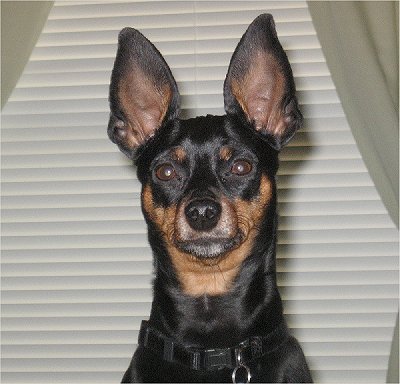 Happy St. Patrick's Day
Our Aunt Bobbi sent us this huge Loofa which might last the weekend!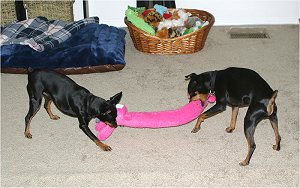 Well Spring came but didn't last very long...
Now the Heat Is ON ! 100 degrees outside.. I'll stay in where it's cool, like me!
Pippin the little Red Dog foster is still with us after 3 months..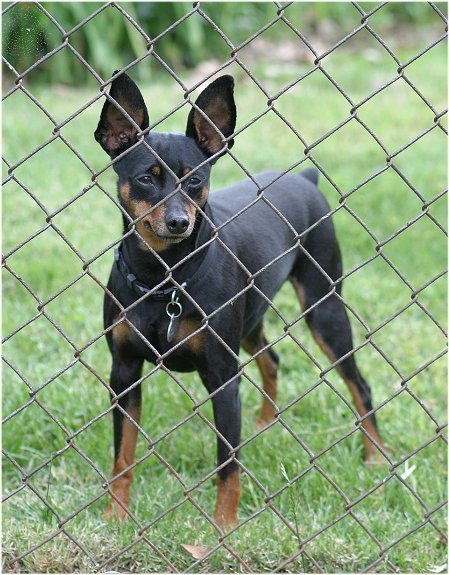 Always looking to see what's going on out front!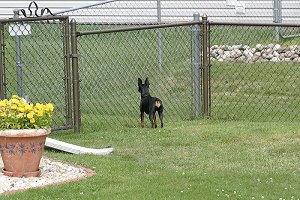 In case of intruders, I have my angry bark to scare them away!!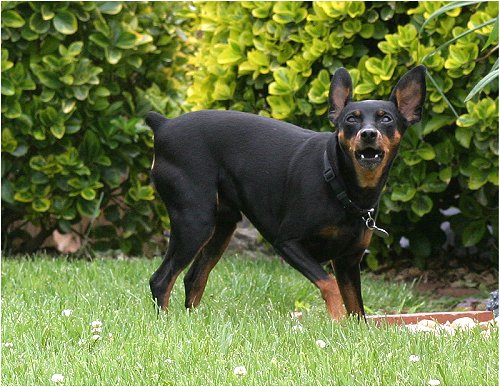 July 14th 2012... We now have another red dog foster >> He's Not a real Min Pin
He's huge and Pippin can almost walk under him... I'll keep him in line!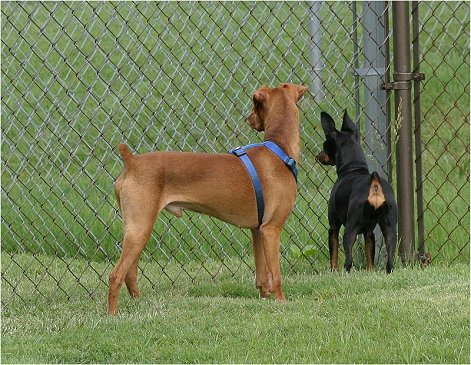 July 24th, 2012
3 Years At My New Home!!!
Wow The middle of September already. The summer really blew by.
Jinx is still not his old self yet with his back problems but if he takes it easy maybe it will heal.

Little Pippin the red foster dog is still here... Don't think he's ever going to leave
But that's ok he's kinda neat in his own hyper way...



September 15th >>> It's My Birthday !!!
<<< 8 Years Young >>>

October 1, 2012 The Big Red Dog Hank was adopted and Mom took him to his new forever home in Virginia.
Now there's one less dog to boss around!
Did you think that toy for a buck was going to last more than 5 minutes?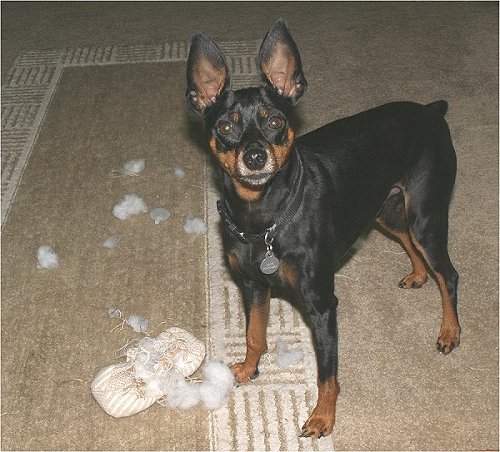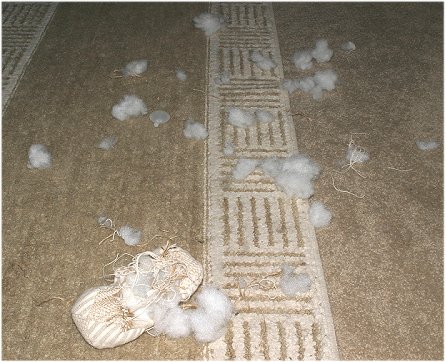 December 2nd 2012
Dad decided it was time to try taking a picture of us boys.
He only had a few seconds to get it done before we all bolted.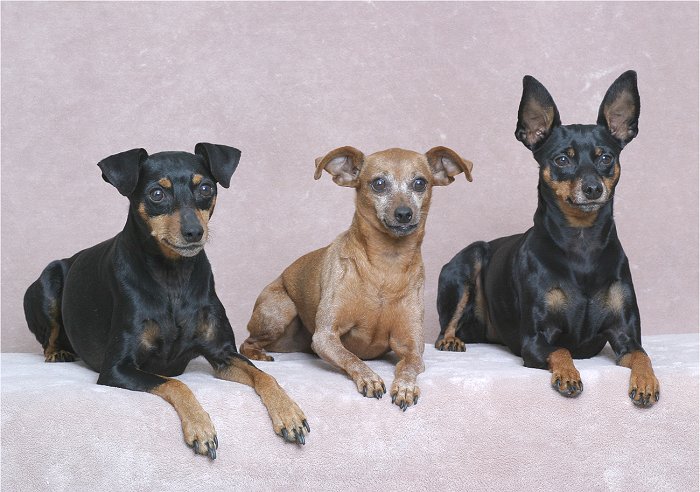 I know there's a couple of bits left!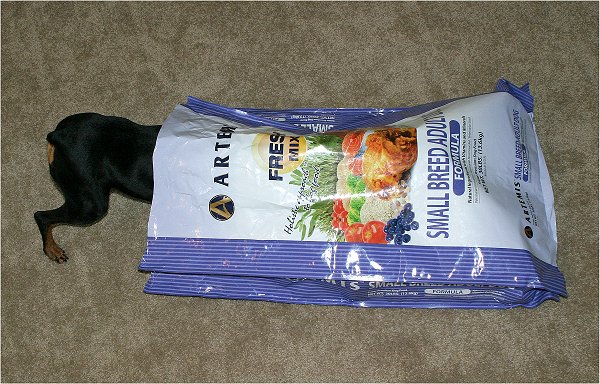 ~ Christmas 2012 ~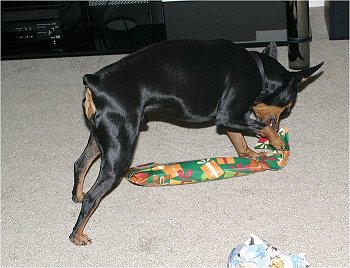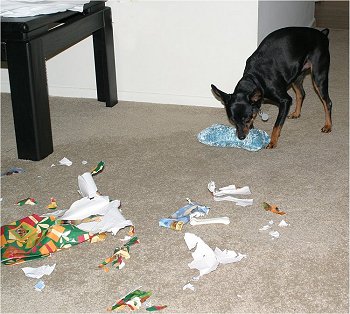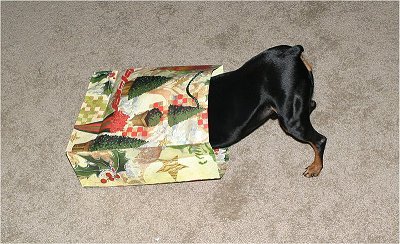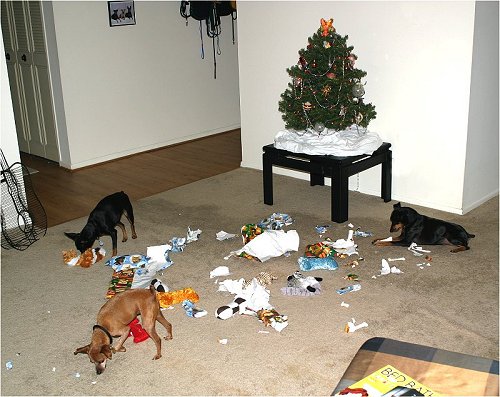 ---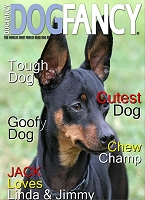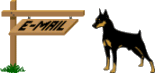 ©1996-2012 JAMESGPHOTO