Jinx The Wild Dog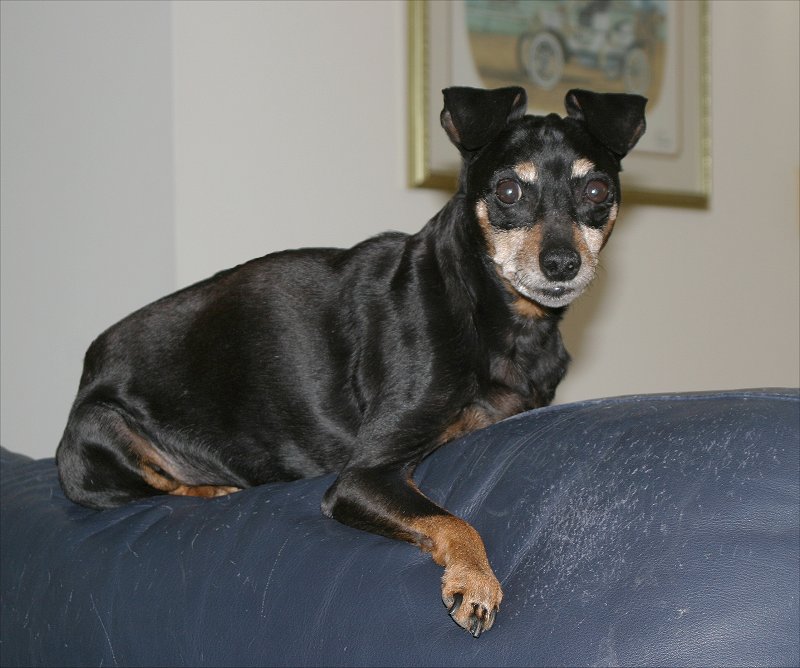 CKC DOB: 12/08/04
DAM: Sheila's Miss Abby SIRE: Spike Little Man Of Steel
---
Adopted September 28, 2008
From The Internet Miniature Pinscher Service



Jinx Year 2018 Jinx Year 2017 Jinx Year 2016 Jinx Year 2015 Jinx Year 2014 Jinx Year 2013 Jinx Year 2012
Jinx Year 2011 Jinx Year 2010 Jinx Year 2009 Jinx 1st Year 2008
---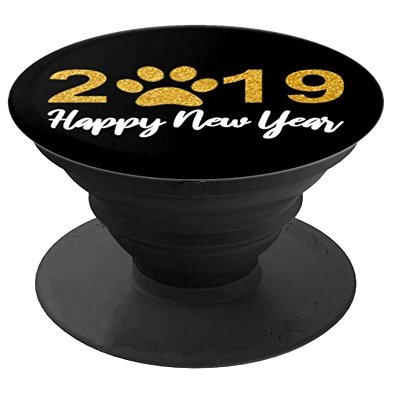 Not much of a bang starting a new year since there was no one here willing to stay up until midnight!

It's Friday January 11th and Jack is really having trouble getting around with his bad back and legs. He looks so skinny and he's acting a little strange and needy today and we are all making a trip to see Doctor Anderson around noon. I heard Jack will have his blood tested to make sure his internal organs are doing their job. It's a little scary though since the last time the whole family went to the vet in July 0f 2017, Pippin didn't come back home with us...
Well Jack got blood work and an xray and since his labs weren't too bad at all and the xray didn't show anything too much worse, he got his medications increased because he must have been in pain or at least not comfortable. Glad we all came back home!
I really like the piece of carpet Dad put down on the bathroom floor so I can hang out...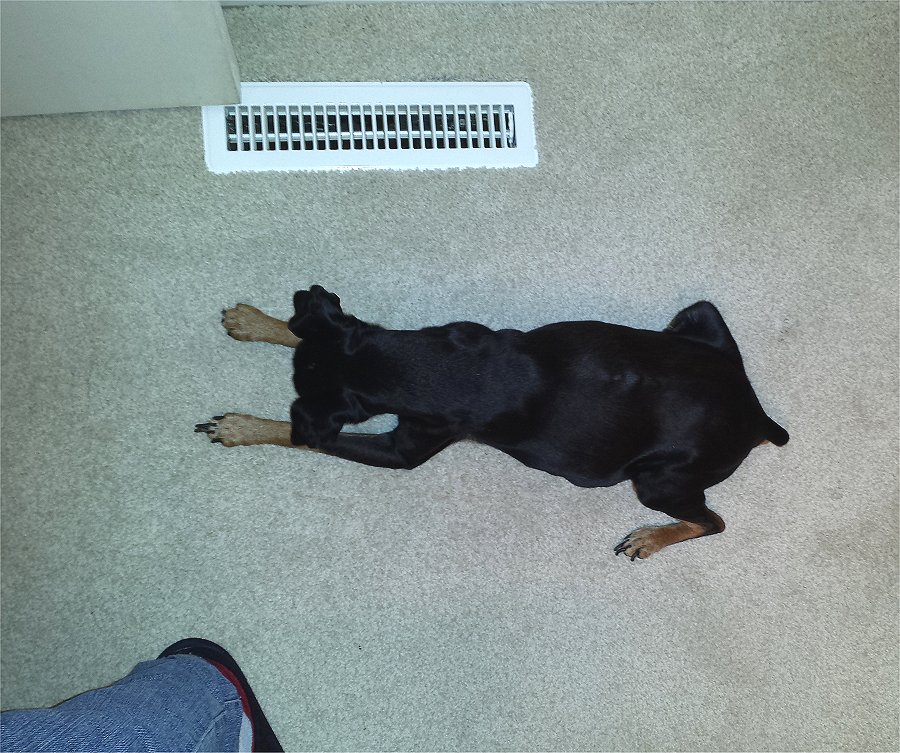 January 12th, 2019 Saturday evening into Sunday afternoon we're getting a bunch of this darn snow again...
It's not a crazy amount but just enough to make getting around a drag. Mom was nice enough to clear some paths!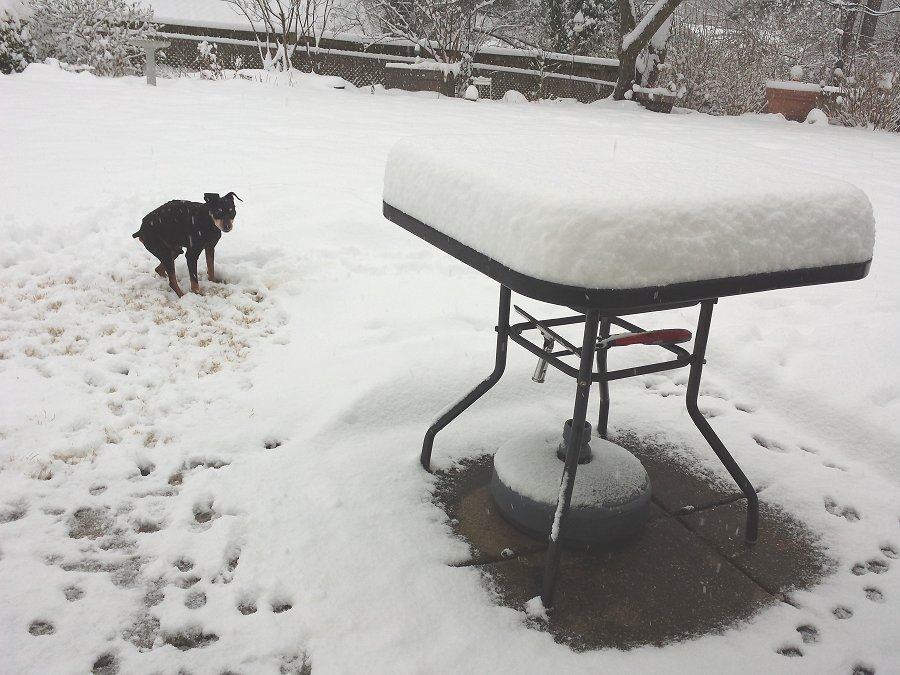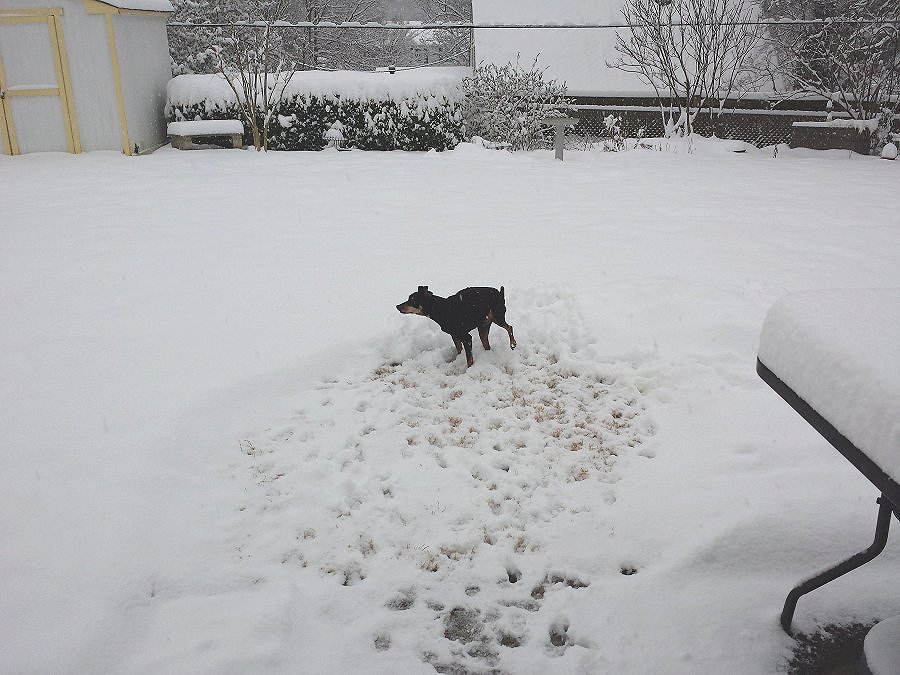 Monday January 14th, 2019
After a day and a half of off and on snow we ended up with about 8 inches and that's about all I can handle getting through. My buddy Jack walks around on the paths Mom cleared but I know he would like to be able to go where I go!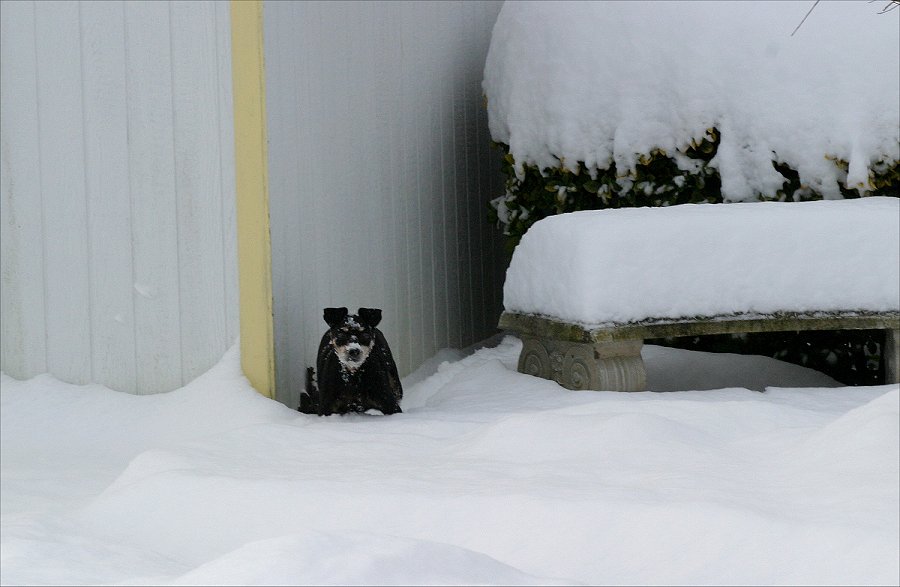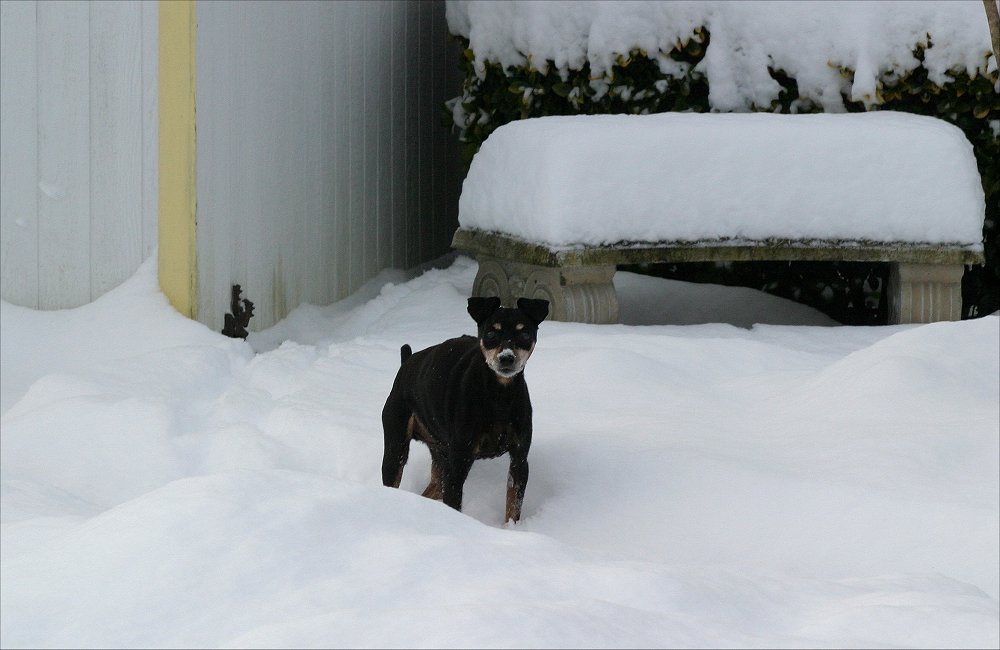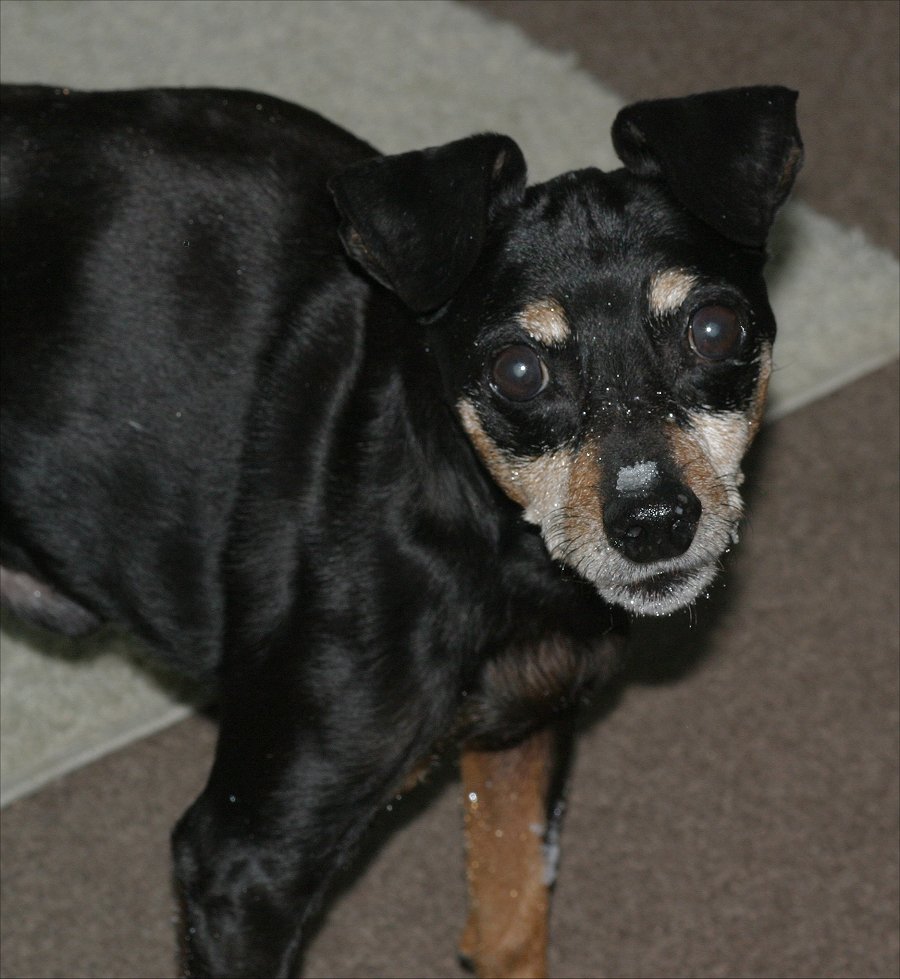 January is almost gone and there's not too much to get excited about around here...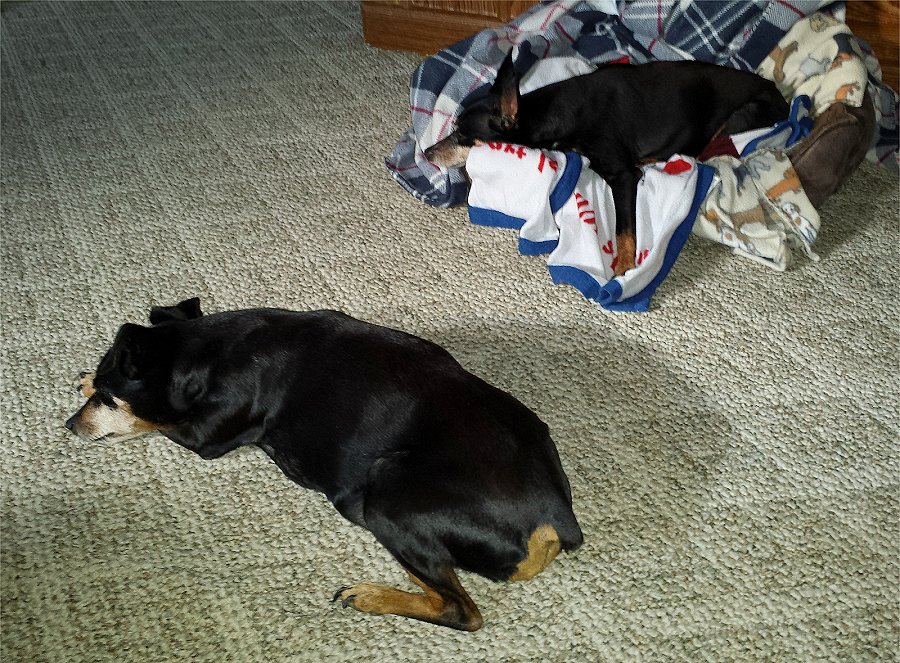 Although when I do get excited, my ears stand straight up and Jack and I almost look alike!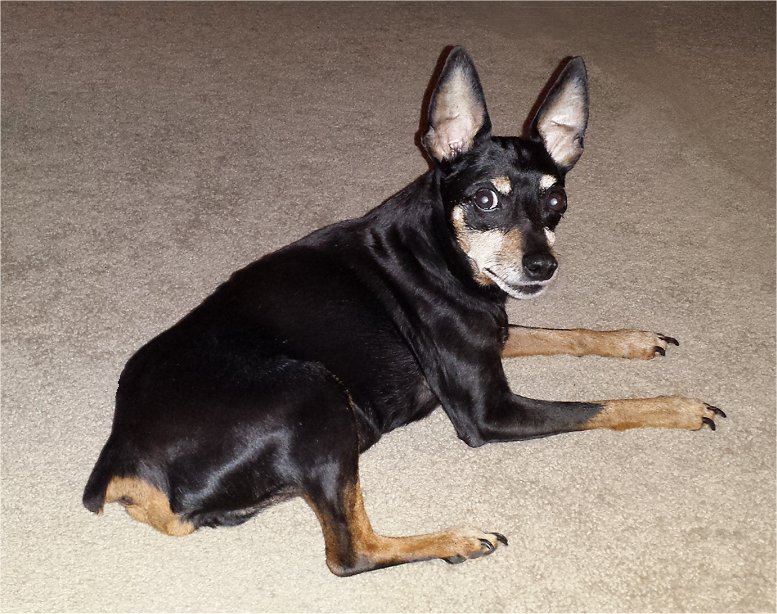 1st day of February and got a little snow today... Less than two inches so Dad used his leaf blower to make it easier to get through the yard. Truth us I can handle it but Jack isn't that steady on his feet any longer so it's for his benefit...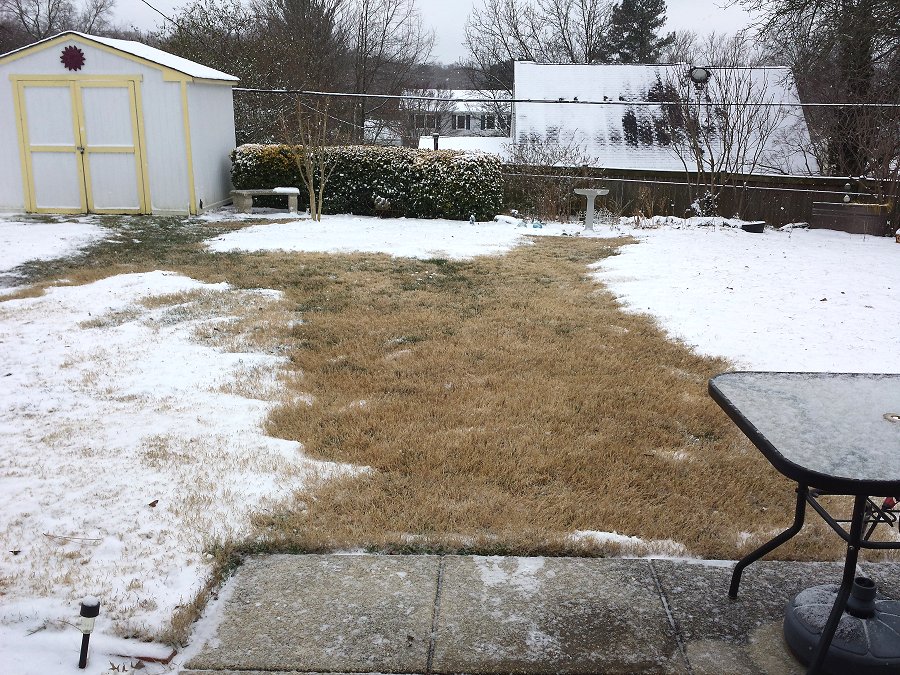 February 20th 2019 and it seems every year that Spring is near see it >> SNOW...
At least it's not supposed to be much more than four inches then turn to all rain this time...
Today is April 1st 2019 A few days ago it was over 70 and today it's windy and in the mid 30's...
Looking forward to some warm days. Mom & Dad are concerned with the way Jack is moving about lately, especially this morning. I saw him fall on his ass a few times trying to make his way into the kitchen. Dad contacted Dr Anderson and his meds were increased again. I know it's just a matter of time when the pills won't be able to help him or they end up damaging his organs. We all had a good run here and it's hard to believe Pippin's been gone a year and a half already. I'm an old dog too and I hate that I'm starting to loose my hearing now.. Day by day!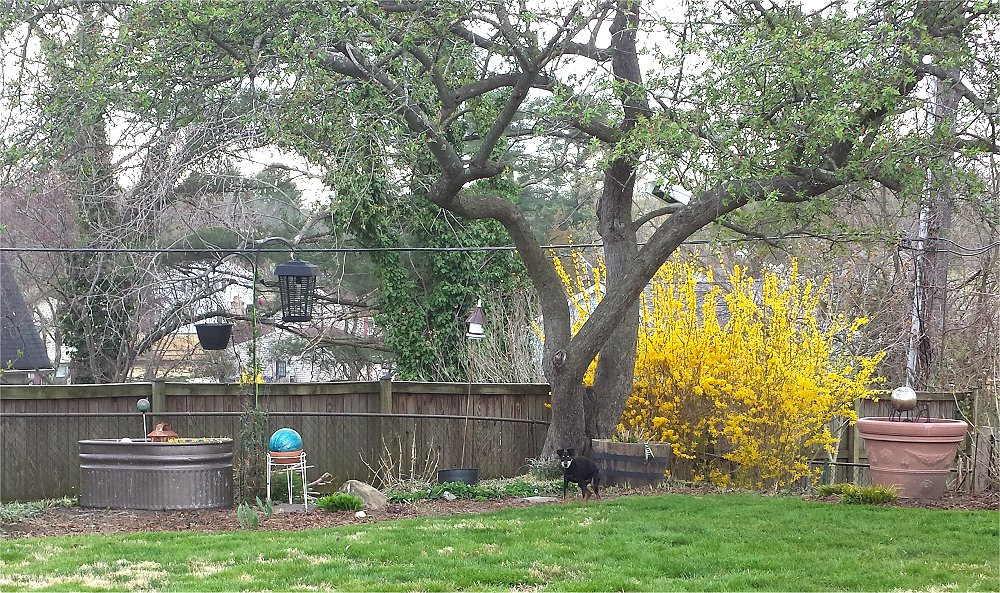 April 18th 2019 I heard Mom & Dad last night talking about taking Jack to the vet today... Something about for his last time whatever that means. Turns out Dr. Anderson was too busy to have us all go in so I guess it will be at a later date... I know Jack is having a really hard time getting around and laying in a position where he is comfortable...

April 20th 2019 ~ It was a nice warm sunny day so Dad took me for a walk around the block which we haven't done in a while. It was nice to explore the neighborhood and check messages at all of the light poles. With Pippin gone and Jack not walking very well at all it looks like we will be walking alone from now on. Not that it's a bad thing just different. I can still remember some of the foster dogs that made the trip with us before.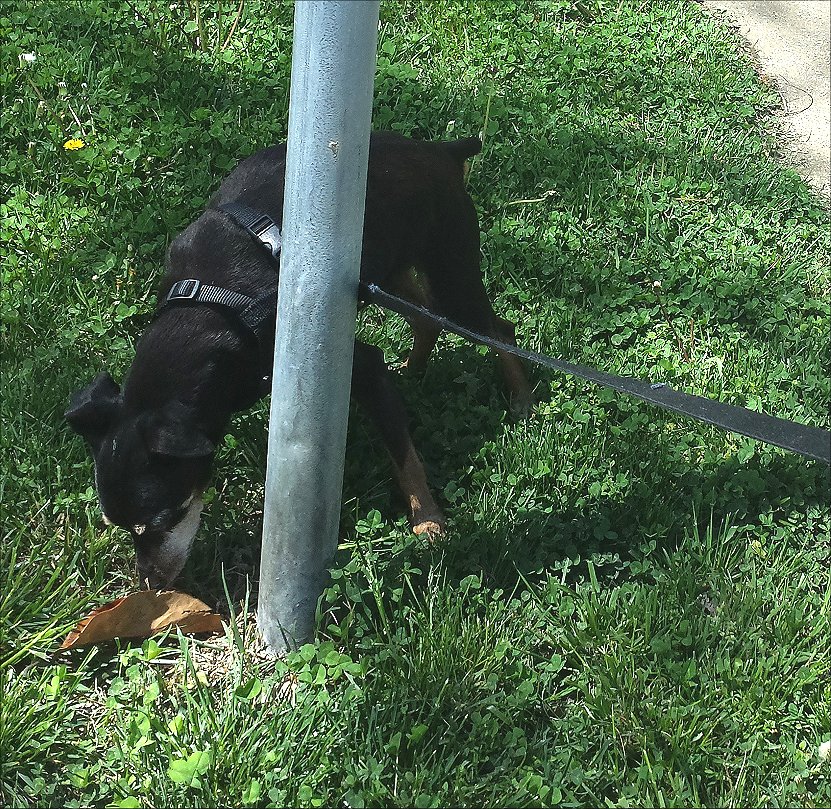 May 2nd 2019 ~ It sucks I can't eat chicken because of my skin allergies because Jack is always getting special food made with it so he can take all of those daily pills. He got a batch of veggies & a bunch of chicken for dinner tonight but I heard it will be his last dinner here. We're all going to see Doctor Anderson tomorrow afternoon so he can set Jack free from all of his medical conditions. We all know he's not the Jack from years ago and can tell he's ready for the relief. With Pippin gone for a year and a half and Jack leaving, it's not going to be the same around here any more...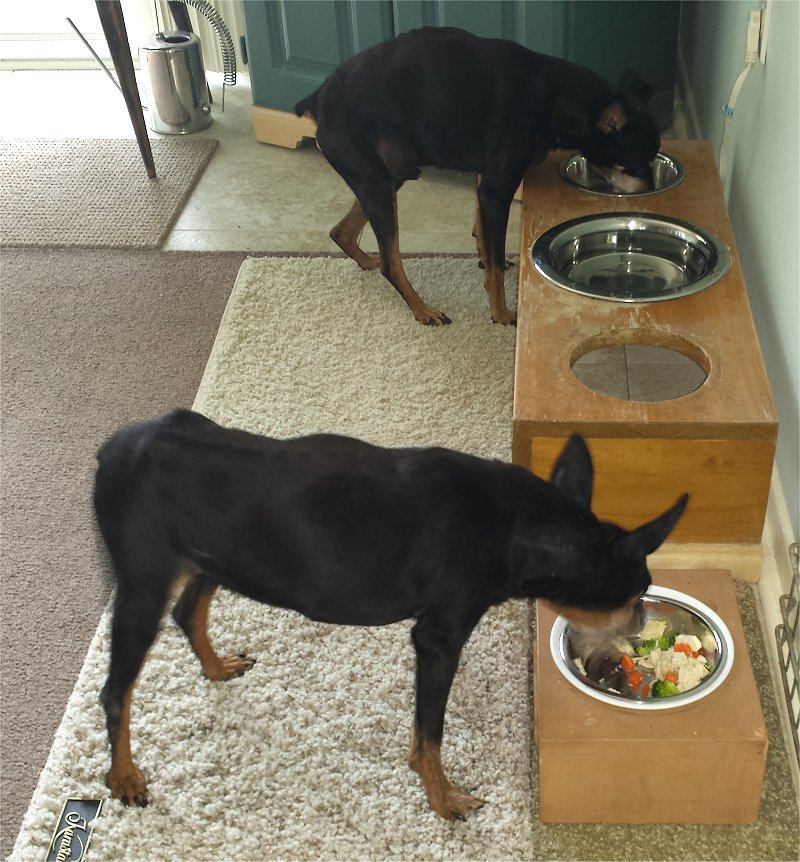 May 2, 2019 ~ We all went for a ride this afternoon to the vet's office so Jack could be set free from his sad medical condition. He just wasn't the crazy hyper boy we once knew. I know he didn't like being carried outside to take care of business and that's all he did. There wasn't any walking around the yard looking for rodents through the flower beds any more. He was afraid of falling all the time so he would just stand there. We could see it in his eyes he had enough. We saw Doctor Tuthill and he was really kind and gentle to lead Jack towards final peace. That was the calmest I ever saw Jack ride in the car, he was usually panting. I truly believe he knew relief was soon to come...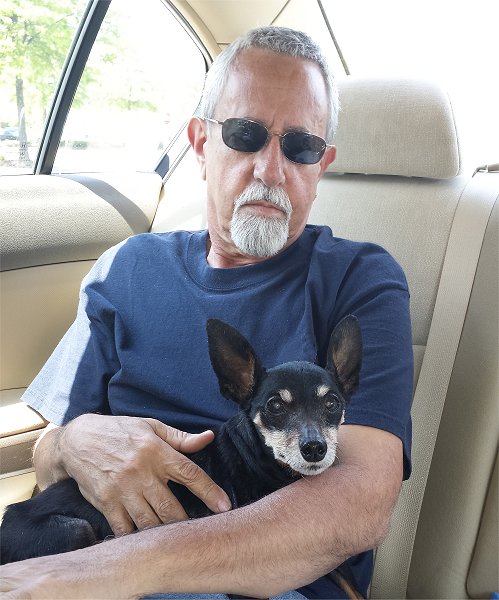 ---
---
Saturday May 4th 2019 ~ Since it was a cooler overcast day Dad decided to take me for a short walk. Jack and I didn't really hang out together over the years and in the last couple of months he wasn't much interested in even going outside with me and I felt sorry for him. Even so, just because we weren't tight it doesn't mean I don't miss his presence. It's kind of scary in here when Mom & Dad are gone. Guess I will adjust in time like it was when I was alone here a month after Spike passed away. I can tell Dad is taking it hard since they were much closer than me or Pippin.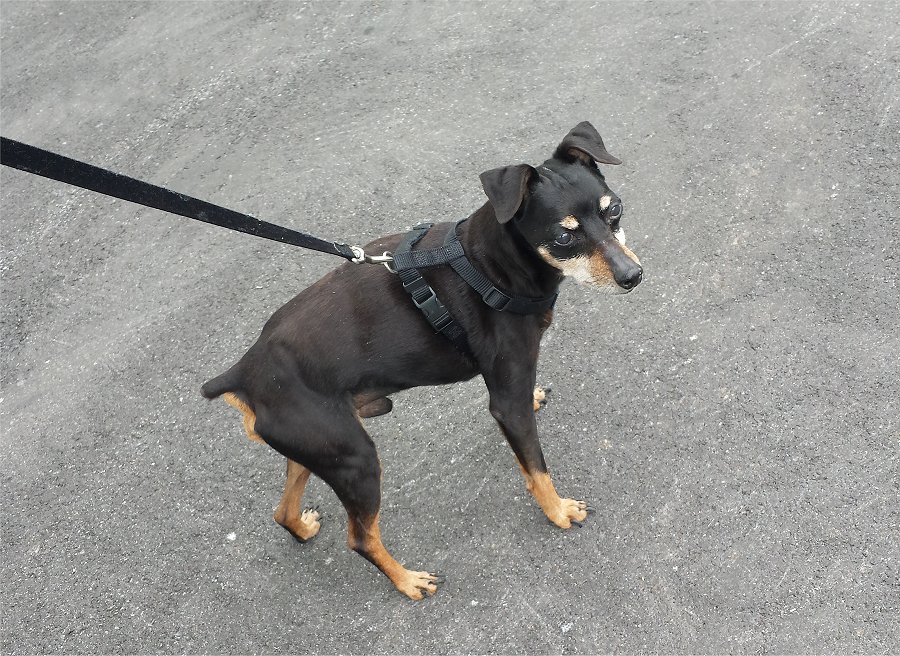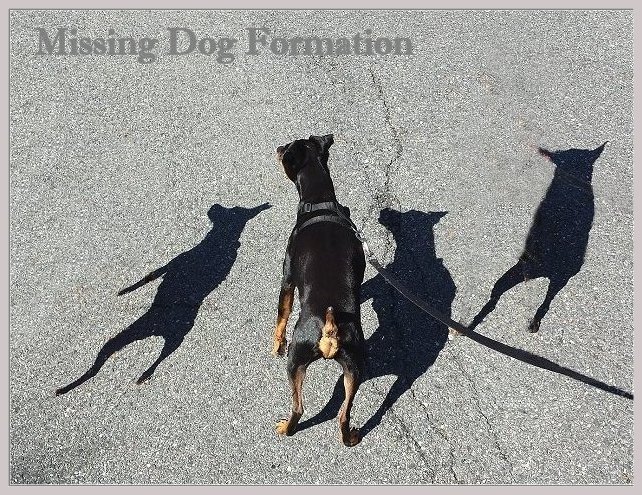 Sunday May 5th 2019 ~ It's a rainy dreary day outside so Dad decided to make a batch of his delicious biscuits.. Almost two years ago Pippin left us so it was just Jack and I waiting for them to come out of the oven. I could tell Dad was a little upset today now that Jack has passed on a few days ago. He really looks so sad yet smiles when I look up at him.. I have to admit it's just not the same in here any more. I guess time will eventually heal the wounds.........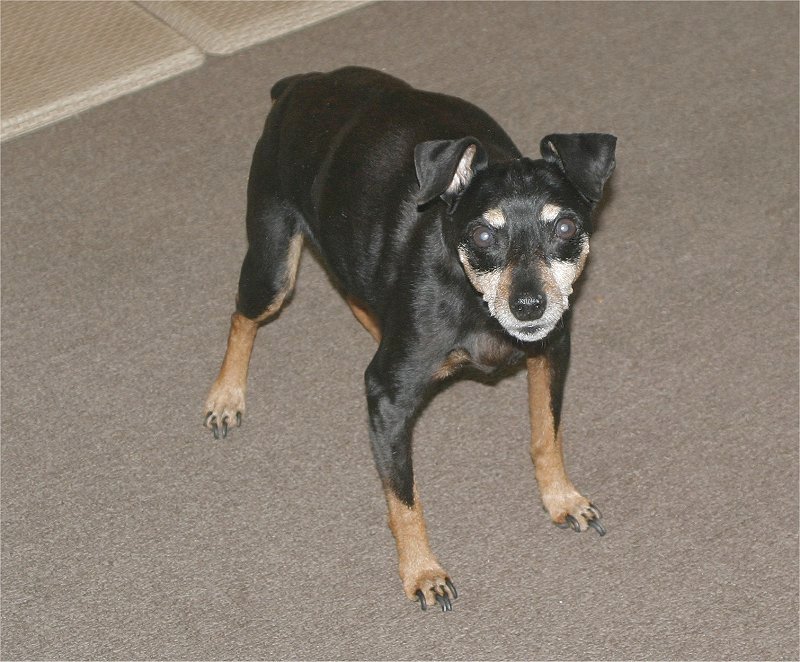 May 14th 2019 ~ Mom & Dad took me to see Doctor Tuthill today for my annual check up. The last time we were here was almost two weeks ago when Jack came too but didn't come back home with us.... Luckily this almost 14 year old's bloodwork wasn't too bad but my teeth still need to be cleaned. Mom & Dad think it's too risky for me to be under anesthesia with my heart murmur so we aren't going to have it done.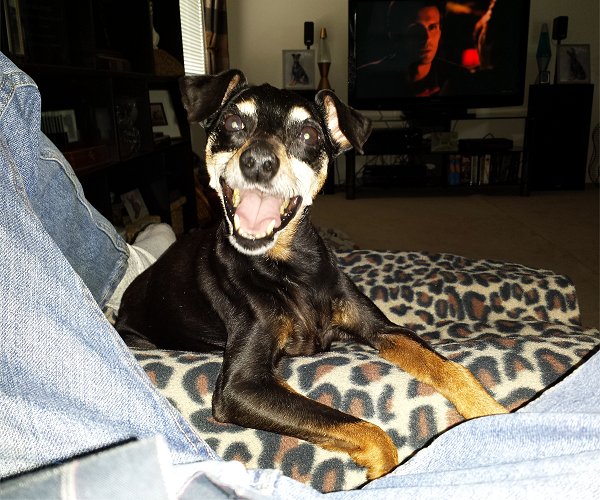 Did I mention my favorite pass time??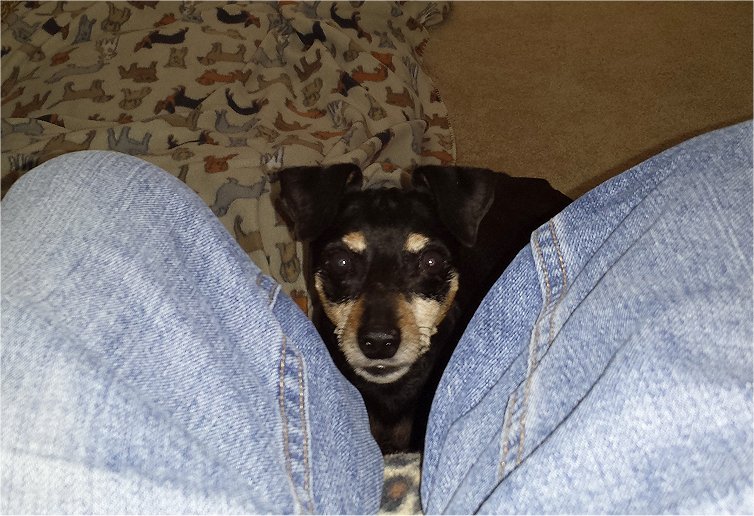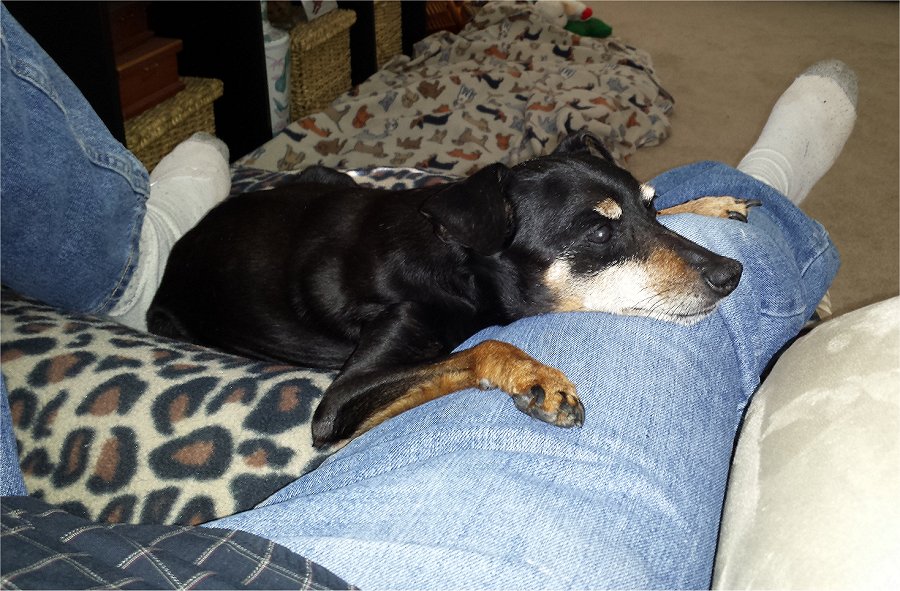 Yup, life is Good!

Saturday May 25th 2019 ~ Since Jack has left us it was bothering DAD to see the empty slot not being used in the dual food bowl set up he made ten years ago so he built another one today...

To tell you the truth I didn't care what was holding the food bowl as long as there's something in it !!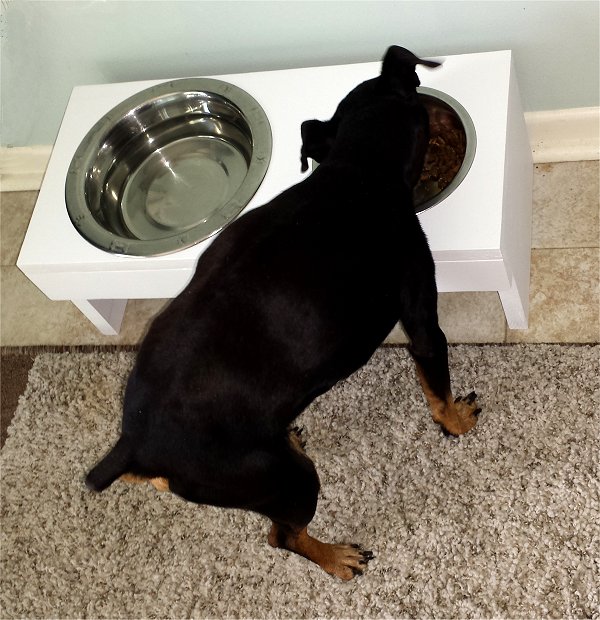 I know I was the top dog when first coming here but it just doesn't feel the same any more
since Pippin and Jack are gone....

Sunday June 2, 2019 Jack's been gone a month and Dad has been giving me more one on one time lately. He made a batch if biscuits which I enjoy smelling as they come out of the oven and like sampling them even more. After he finished baking we took advantage of the cool morning and went for a short walk to read the neighborhood "peeets"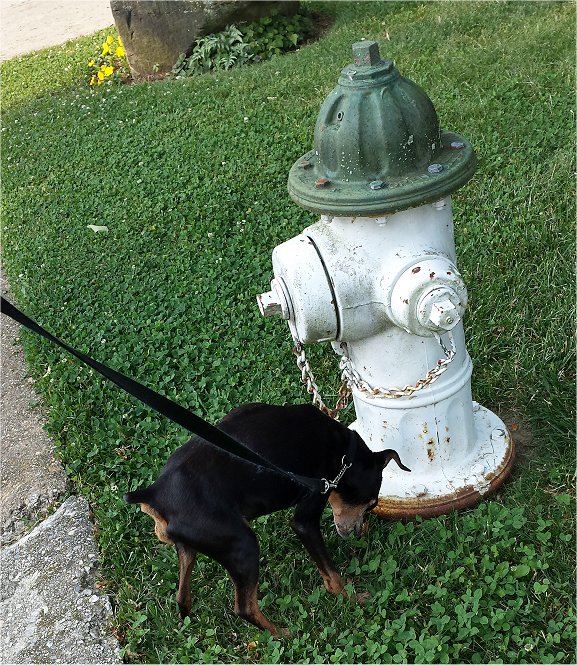 I sure am getting a bunch more attention now that I'm the only dog here any more...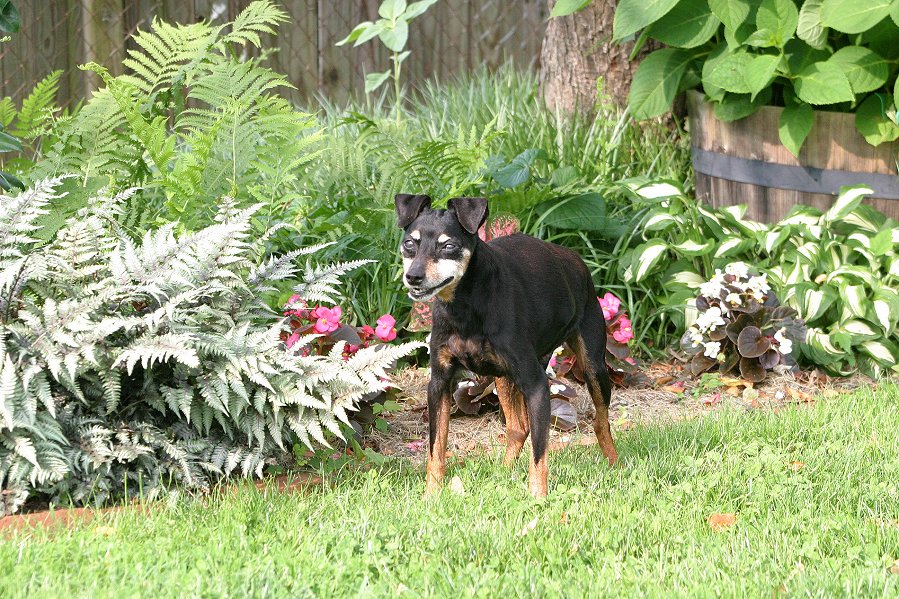 July 1st, 2019 Tomorrow it will be two months since my buddy Jack left us...
Once in awhile, like this morning, my floppy ears will stand straight up like Jack's
Dad had to do a double take and it freaked him out for a few seconds...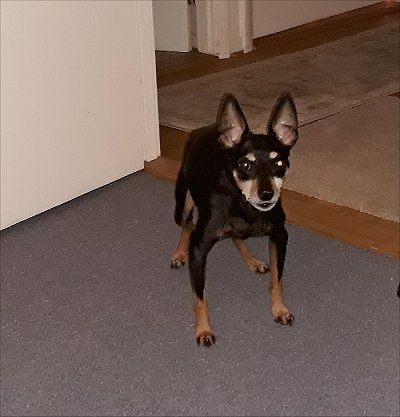 ---
~ Pet Lover Links ~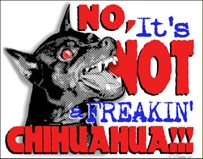 Miniature Pinscher ~ The King Of Toys

©1996-2019 JAMESGPHOTO