J A C K The Hyper Dog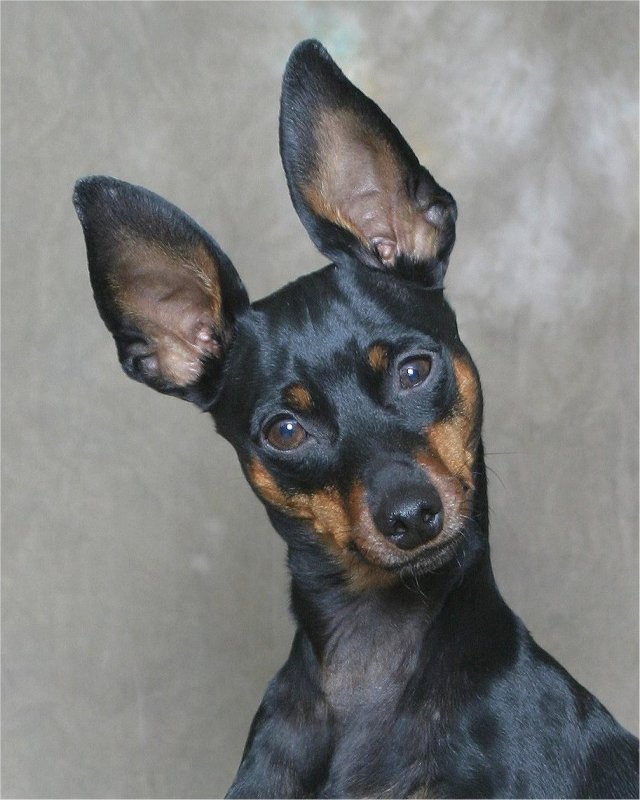 September 15, 2004 ~ May 2, 2019

DAM: Little Katie Bean SIRE: Triple M's Tiny TJ

Jack was almost five years old when we adopted him and want to thank Kathleen for providing us with a few of his puppy pictures.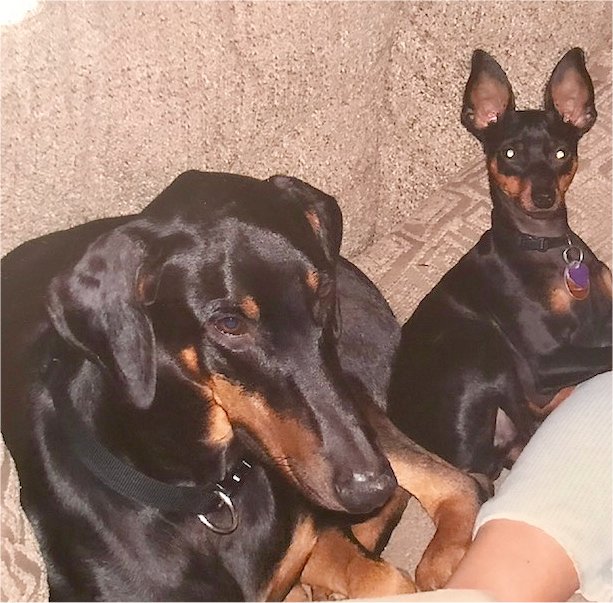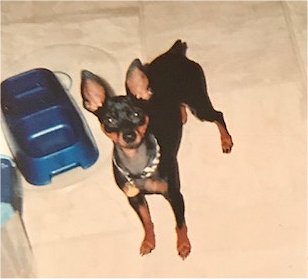 We got this email from Jack's family after they heard of his passing:

Thank you both for giving him such a wonderful home. All of my children got to know him as we watched the website regularly. When the CD came with all of his pictures, we went through it together and I told funny stories of Jack when we got him. Even though Ryan who's 11 now was just a baby, he insists he remembers Jack licking him and peeing on his jungle mat which was completely true. He was a great dog and full of love. I was very blessed to find you all to love and care for him. Thank you being a wonderful family to Jack!!
Much love,
The Noels
---
Adopted into our lives on July 10th 2009
From The Internet Miniature Pinscher Service
---
Jack Year 2018 Jack Year 2017 Jack Year 2016 Jack Year 2015 Jack Year 2014
Jack Year 2013 Jack Year 2012 Jack Year 2011 Jack Year 2010 Jack 1st Year 2009
My Buddy Jinx's Page My Buddy Pippin's Page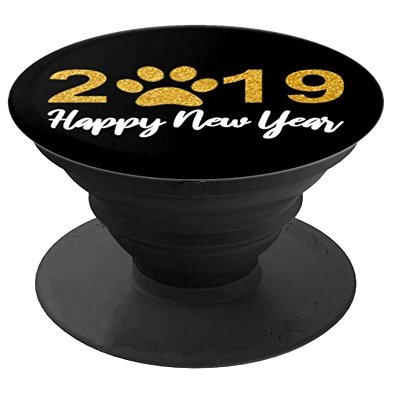 Well, it's amazing but I'm here to see another year start, not that I was awake at midnight to see it happen...

It's the second week of January the 11th a Friday and it's really getting tough to move around any longer. It's all I can do to try and stand up to eat and get help once and awhile to hold my bony butt up. Dad & Mom are concerned so We are all taking a trip to see Doctor Anderson and have him test my blood and make sure all of the meds I've been taking the last five months aren't damaging my internal organs. I know the last time the whole family went to the vet in July of 2017, little Pippin did not come back home with us so I don't know what to expect. I do know my Dad & Mom look out for me and won't let me be in any kind of pain, so being 14 and having a great time the last 10 years it's all good!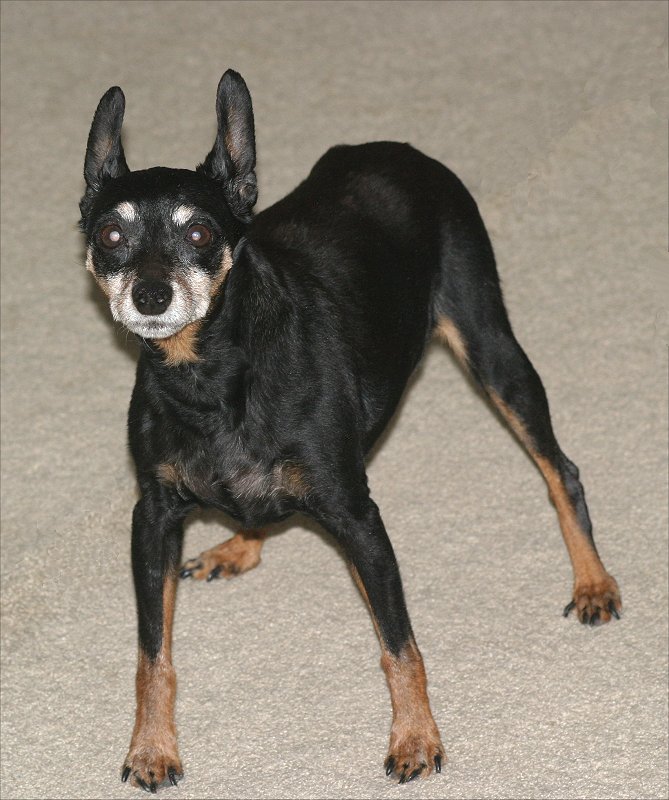 I never like going to the vet so Dad & Mom stayed with me for the blood draw and Dad went with me to get an xray taken. It was a last minute tech appointment but Doctor Anderson still came in to check on me and talk to Mon & Dad. The labs were nothing to get worried about and the xray still showed my terrible looking back and spine. It was decided that my pain and steroid meds should be increased so I can feel better and enjoy eating and moving around. Doc Anderson really cares and we're lucky to have him take care of us! I know the increase in meds is only a short term fix but I will try to enjoy whatever time I have left... We're all back home and Dad is on the floor loving on me, again!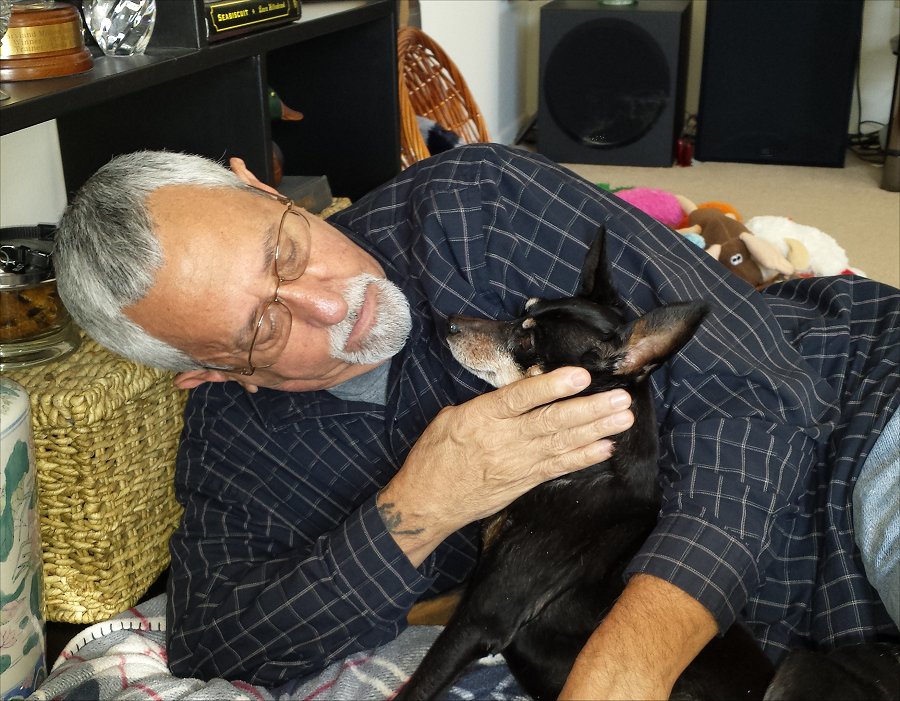 January 12, 2019 Saturday night into Sunday afternoon ~ Stinking S N O W
I have enough trouble getting around without having to deal with snow and ice....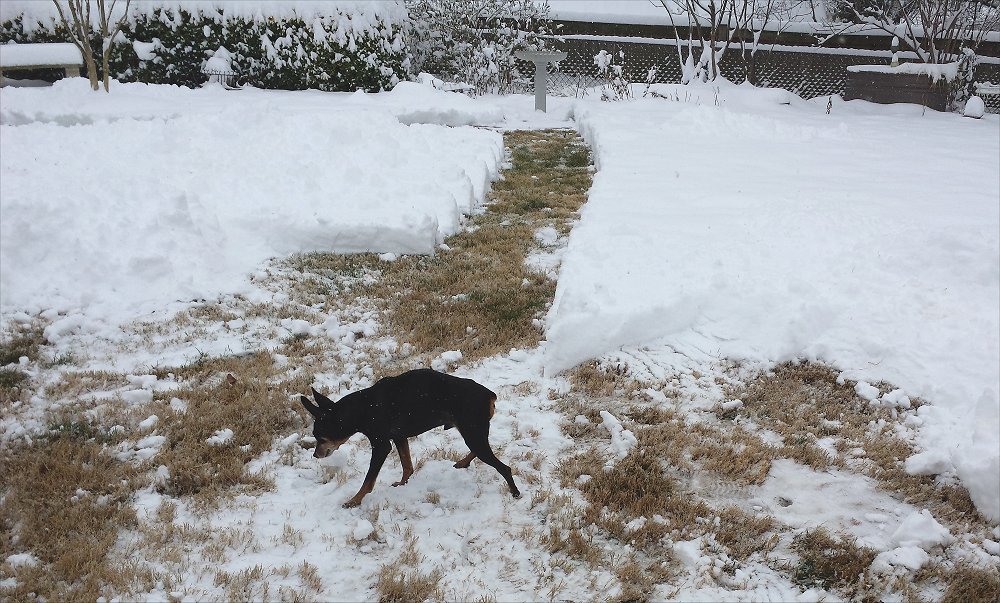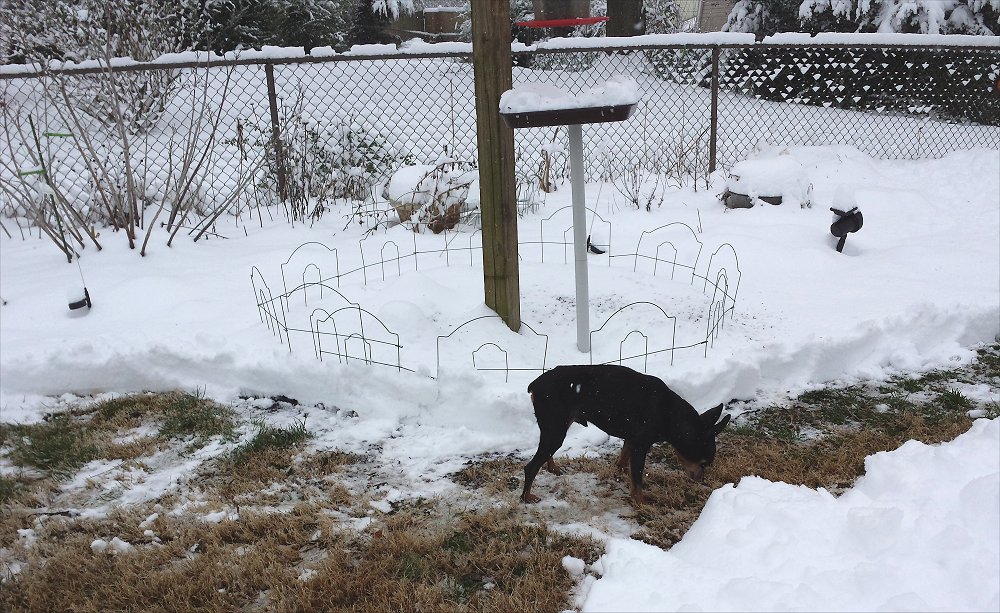 After it was all over we ended up with about 8 inches of snow and
I kinda miss being able to treck through it like I used to when I was much stronger on my feet!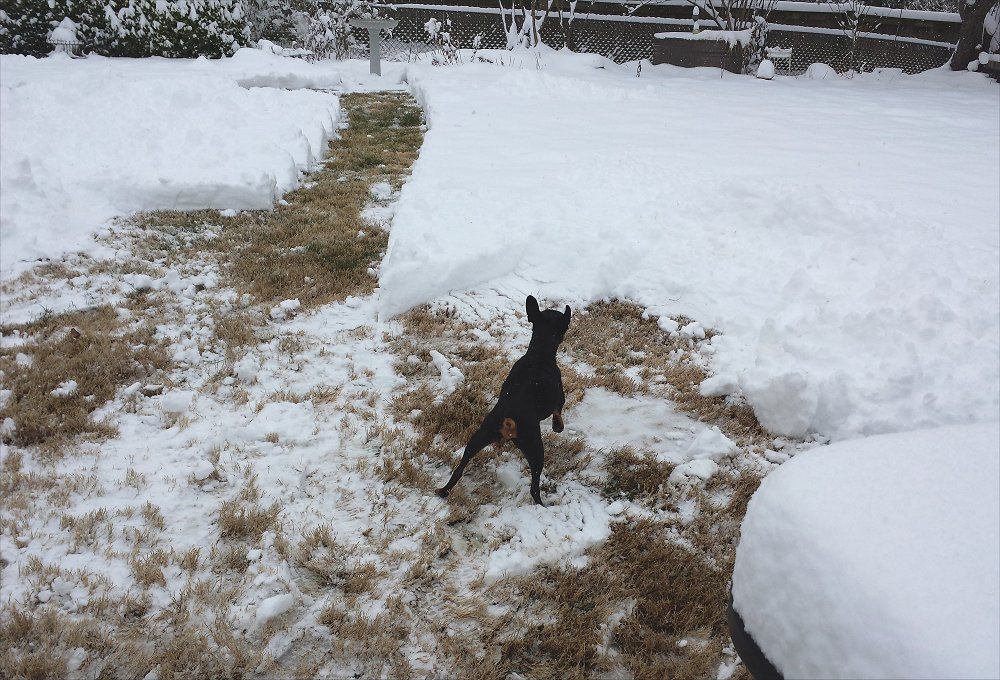 January is almost gone and other than making a fuss when it's time to eat, I just lay around and take it easy.
I remember the good old days when my back & spine was in better shape
and I could wrap myself up in a blanket like a mummy..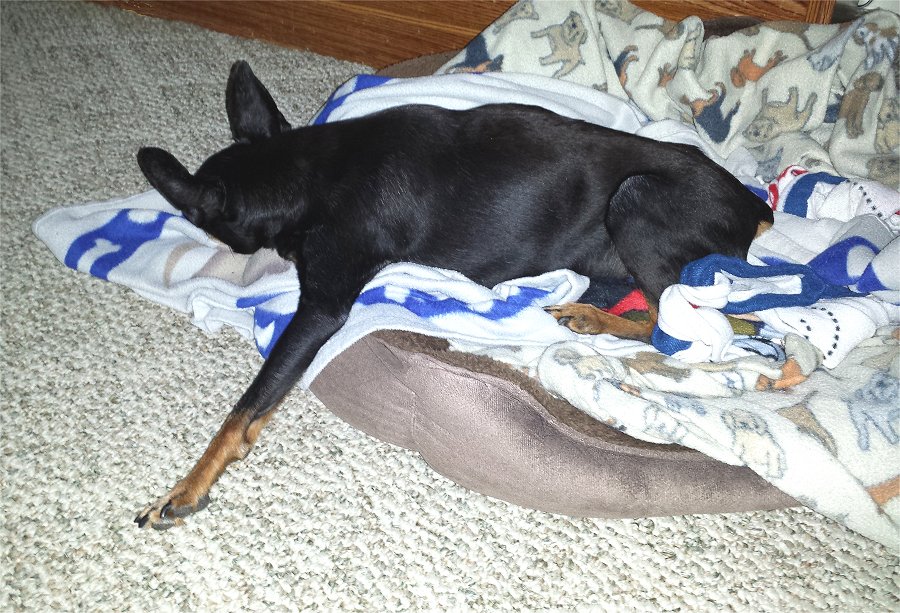 Back when I was in better shape, I used to obsess about this dragon toy to where Mon & Dad had to hide it away so I could relax. Dad brought it out to see if I was interested since I don't care at all about toys
any longer but I still like this one!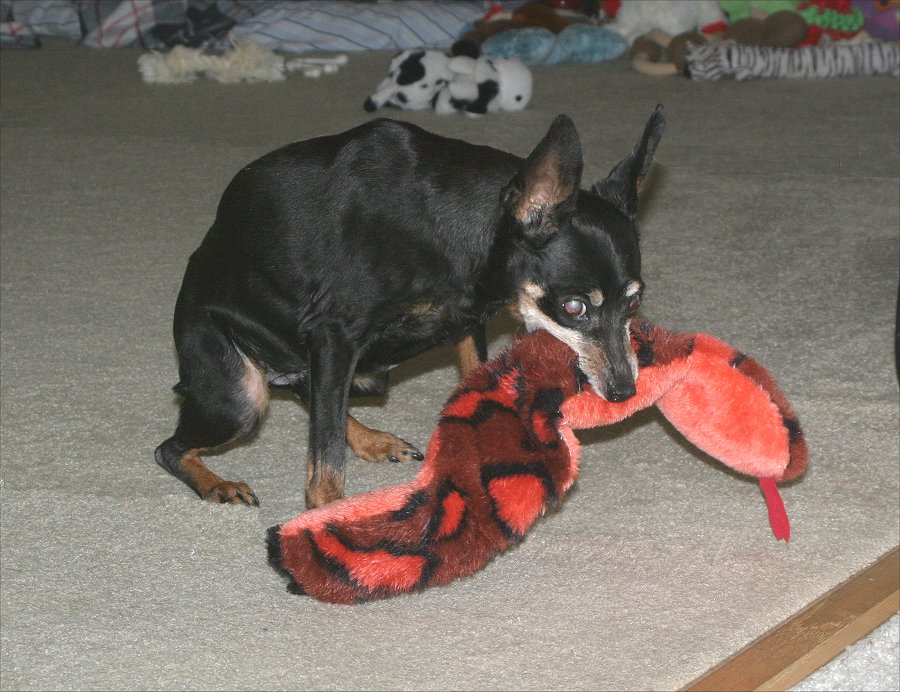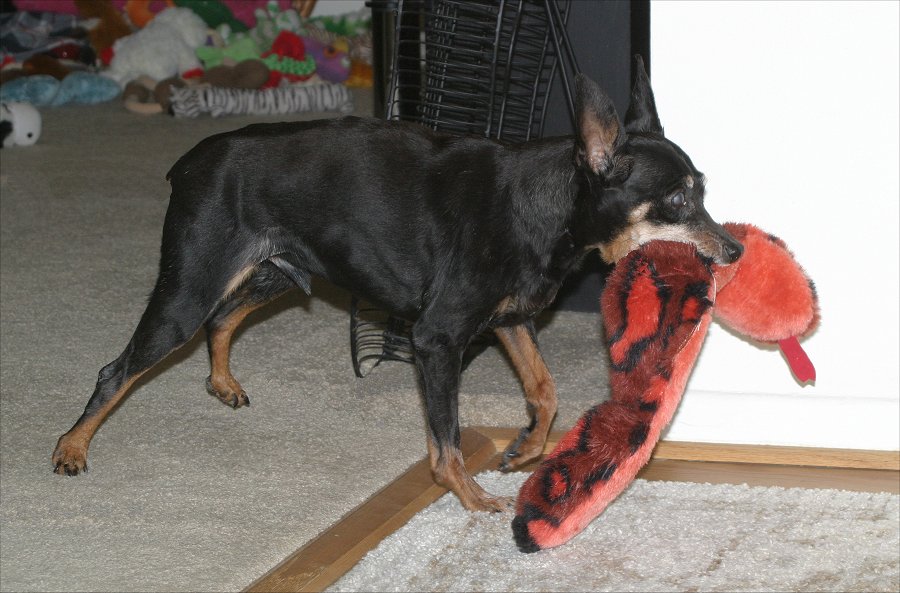 Yup, I still like this toy the best to where I had to carry it around and squeak it a bunch. Luckily it was dinner time so by the time I ate, which is more important than a silly toy, I forgot all about it!

Short video of me with my Dragon, HERE
1st day of February and we got a little less than two inches of snow...
It was light and dry so Dad could use his leaf blower to clear a path for us old dogs to use...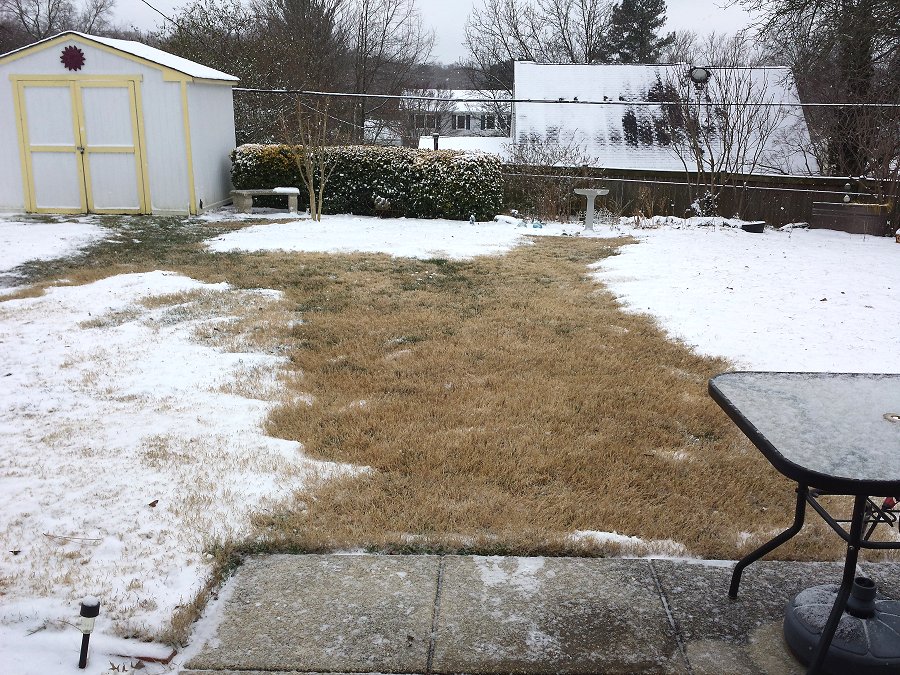 February 20th 2019 and even though Spring is near we seem to get these darn snow days.
Only supposed to be around four inches then turn to rain but when you have trouble walking and getting around,
it's the last thing you want to see.
short video HERE and no, I'm inside looking out in my favorite spot!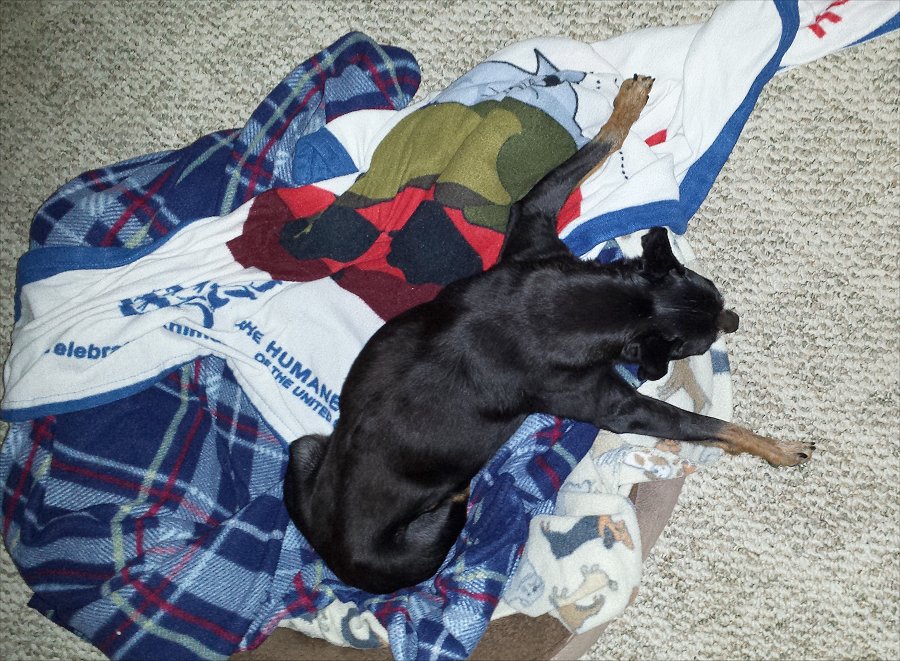 February 24th and I'm still managing to get around even if it's not pretty. I heard Mom & Dad talking and they said they were just watching me to see when I've had enough and not enjoying life any longer. Truth is as long as I can get to the food bowl and biscuits, I'm happy. I do have to raise my voice at times if they're too slow getting that grub together!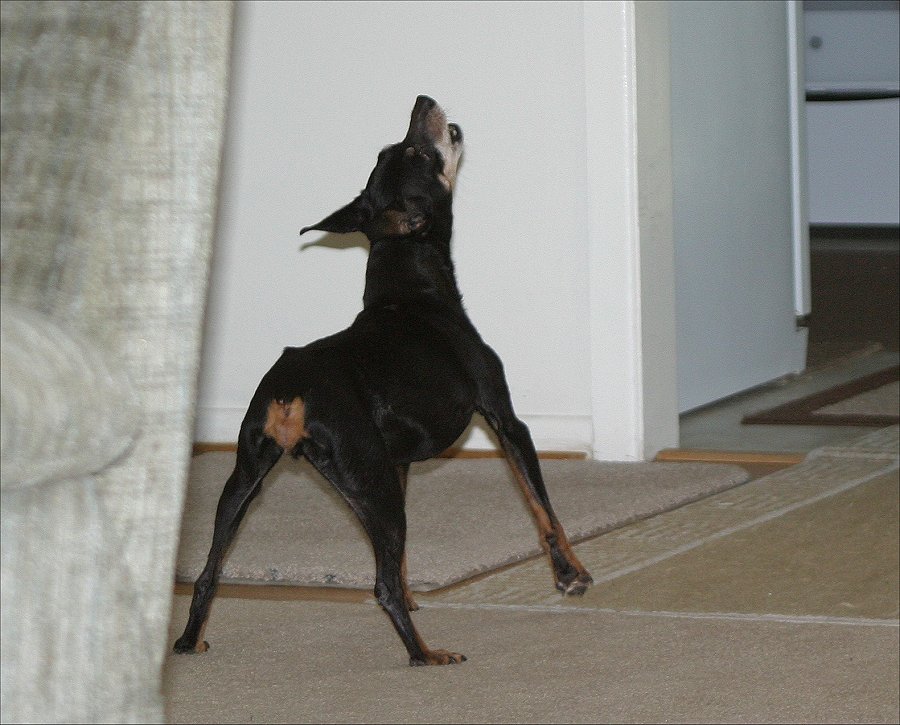 Today is April 1st 2019, April Fool's Day

However there's no fooling going around in here today... Today is starting off terrible for me to get moving around. I keep falling on my ass and it's taking so long to get to the food bowl. Dad & Mom are worried so they called Doctor Anderson to get his advice on what to do. Since my back and spine condition will never get any better he increased my Tramadol and Medrol medications. Hopefully the change has me moving around a little better. I know the medications will eventually take their toll on my internal organs so I will have to let them all know I've had enough. Until then it's the old try this and see what happens.
I can tell by the look on Mom & Dad's face they are sad to see me in this condition....

PS: I hate having pictures taken of my frail old body !!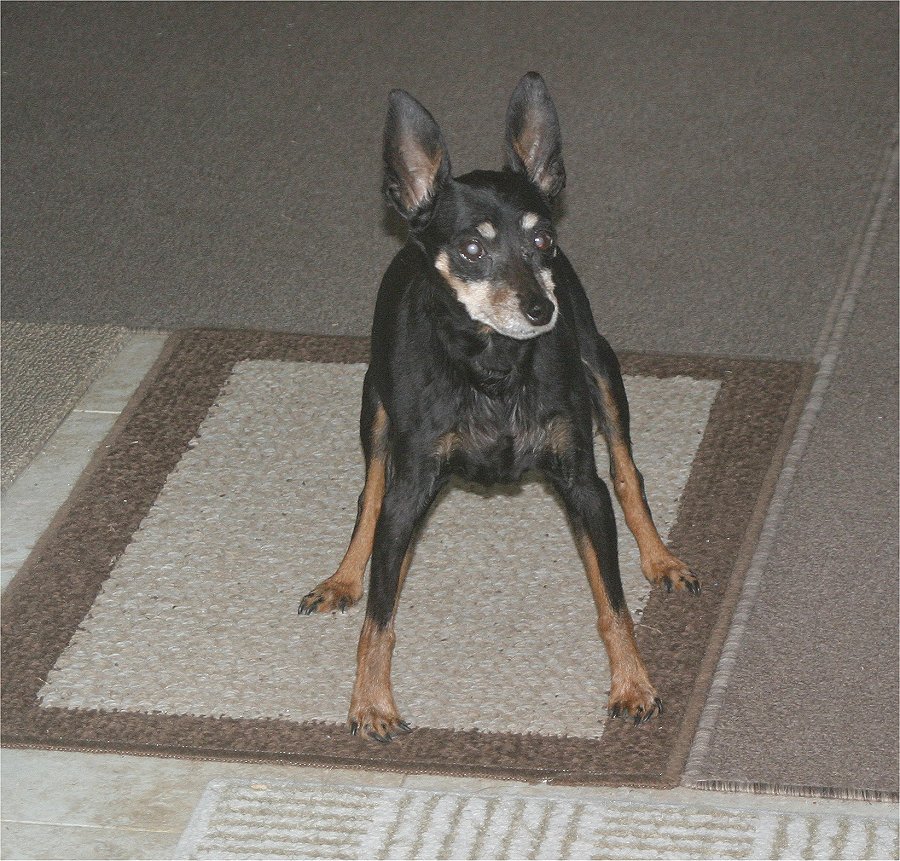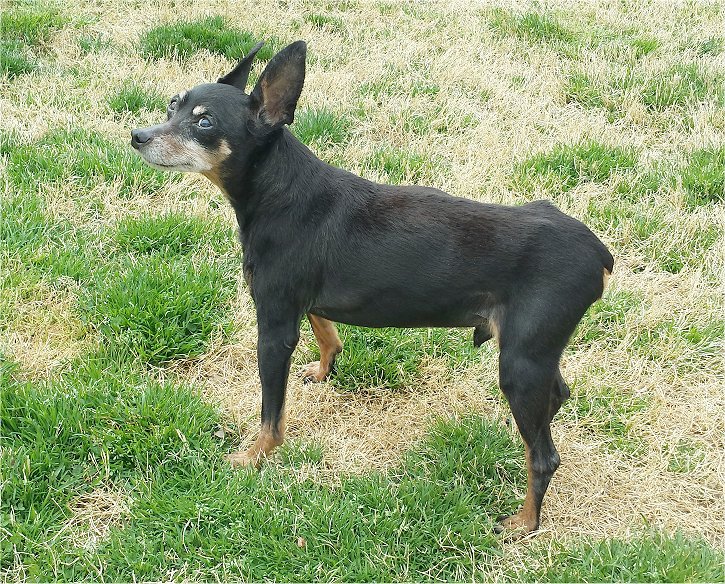 April 30th 2019 ~ I'm letting Mom & Dad know each day that I've almost to that point of not wanting to go through the aggravation of trying to walk around any more. I can eventually get to the food and treats, that's what I just about live for... Being picked up has never been something liked and to be carried outside to take care of business is not much fun either. They have been talking with Doc Anderson about taking me to be set free of all my medical problems and this Thursday will be "the day" ..... I had a good life here the last almost 10 years but I just can't do the things that used to make me happy any longer and that makes me and Mom & Dad sad...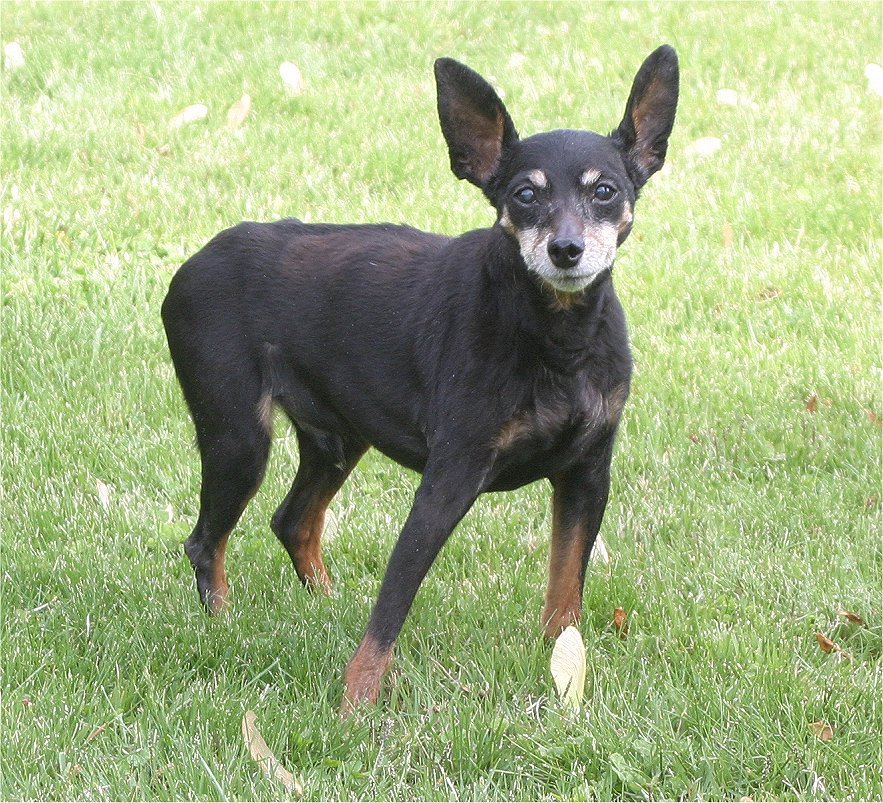 May 1st 2019 ~ Mom made me a batch of all the things I really like to eat like veggies and especially those chicken breasts cooked in the pressure cooker.
This will be my grub for tonight's dinner and tomorrow's breakfast and my last lunch...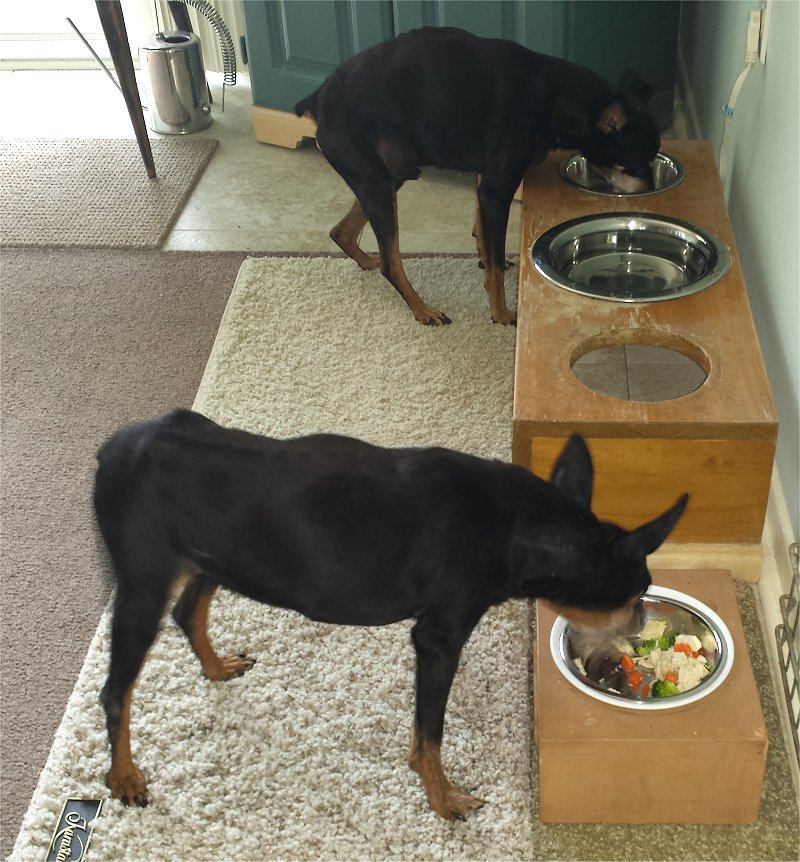 Here's me with Dad the first week here in 2009 and my last, ten years later...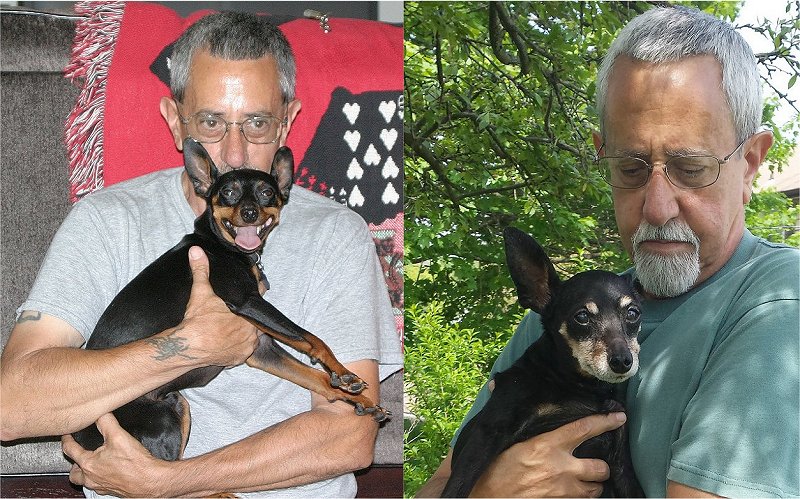 May 2, 2019 ~ From Jack's Mom & Dad

Jack enjoyed some of his best food for breakfast and lunch not to mention a bunch of biscuits.
He peacefully left the earth this afternoon around 3PM and is now pain free. Jack had a great ten years with us and we enjoyed every single minute of it also. When he showed us it was time to set him free, it's the love we shared that tells us it's the right thing to do no matter how sad it is to see him go. He was so calm in the car which was unusual since he would always be panting heavily. I think he knew relief was not long away...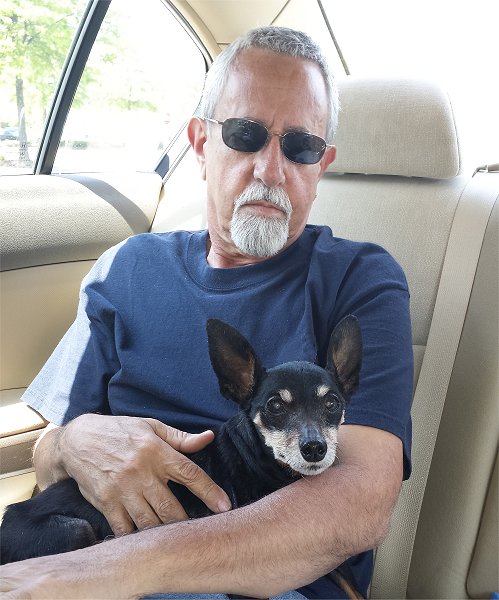 Doctor Tuthill was so kind to administer a very mild sedative to relax Jack first so I could once again tell him the impact he made on our lives and how much we truly loved him. I rubbed his ears which he loves and we smelled each other's scent and I gave him a bunch of kisses for the last time.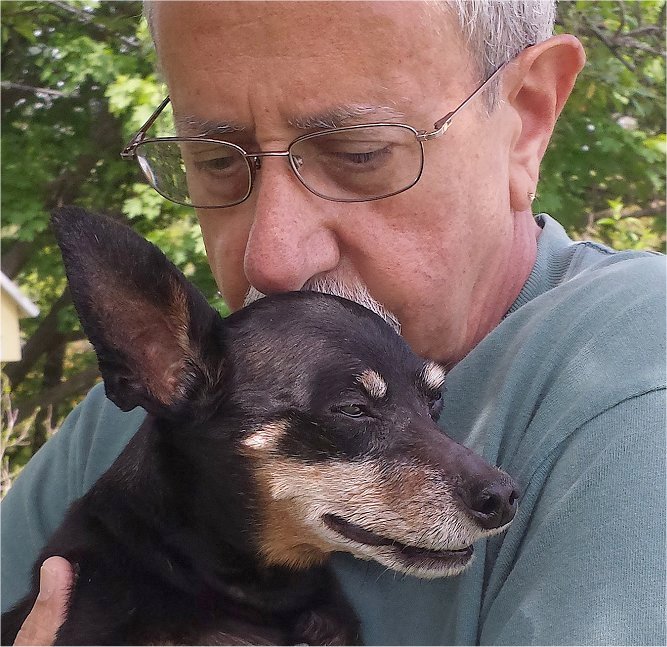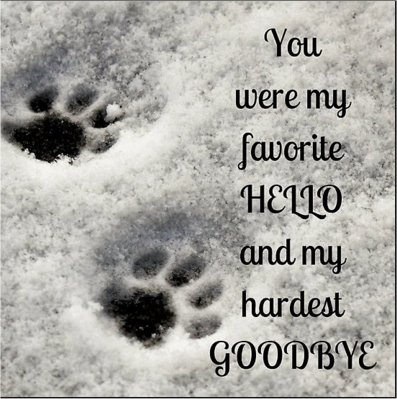 I ran across some old videos where Jack used to like when Linda pulled weeds and she threw them in the air and would catch them. He also has a thing with rocks also where he would pick them up in his mouth and paw them around in the grass. He was such a clown and was so much fun to watch!!
https://www.youtube.com/watch?v=bn-p3PmzA8s
https://www.youtube.com/watch?v=AzlK-94TZRM
https://www.youtube.com/watch?v=ITEBtyidCrQ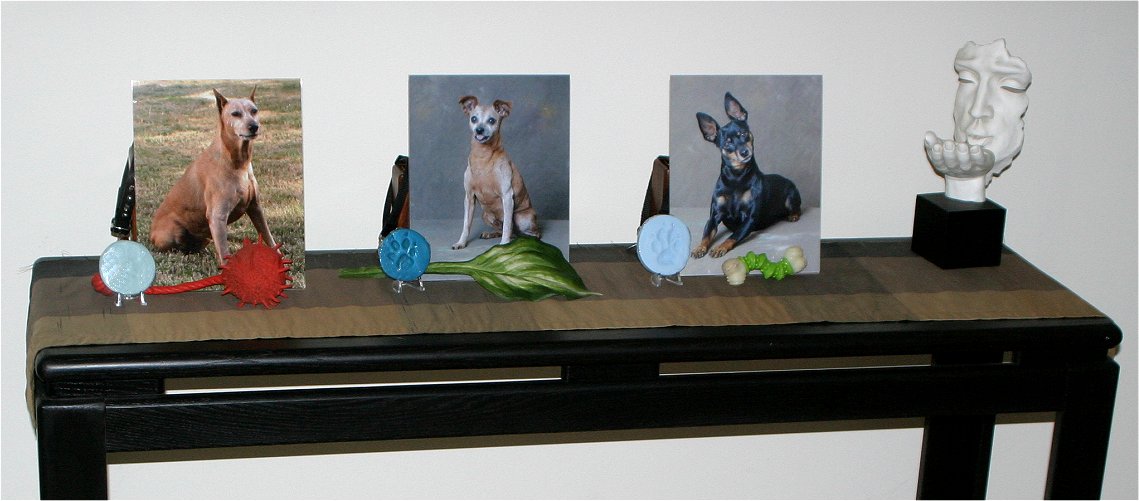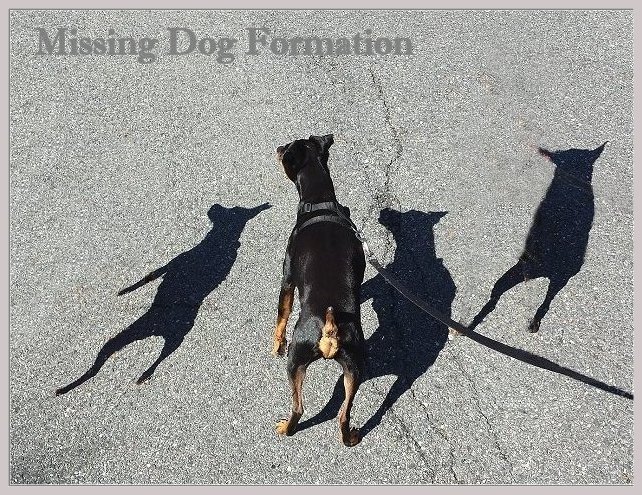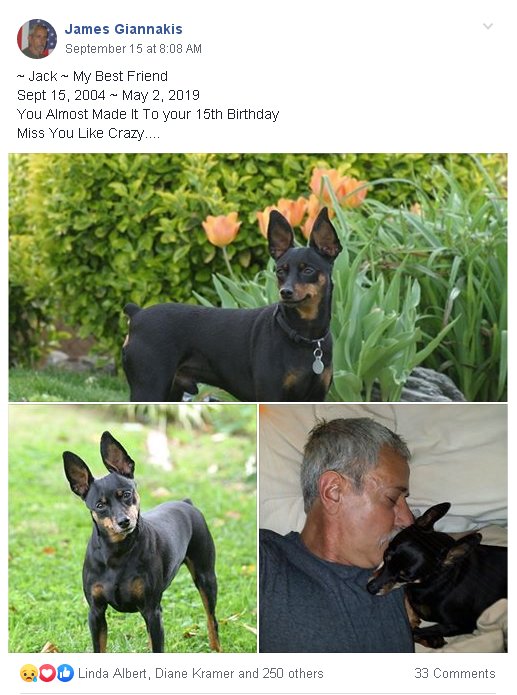 ---