J A C K The Hyper Dog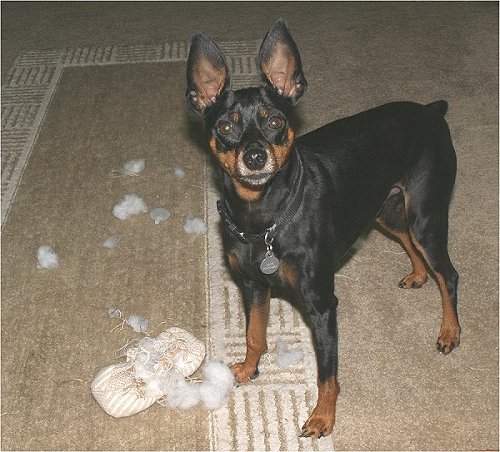 CKC DOB: 09/15/2004
DAM: Little Katie Bean SIRE: Triple M's Tiny TJ
---
Adopted July 24, 2009
From The Internet Miniature Pinscher Service
---
Jack Year 2013 Jack Year 2012 Jack Year 2011 Jack Year 2010 Jack 1st Year 2009
My Buddy Jinx's Page My Buddy Pippin's Page
---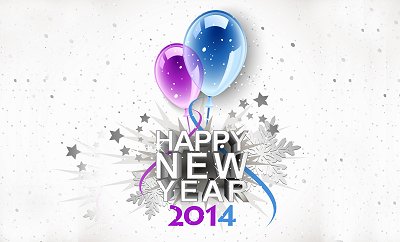 The new year is getting to be a drag with snow and temps below freezing for over a week.
The best place to be is on the inside looking out!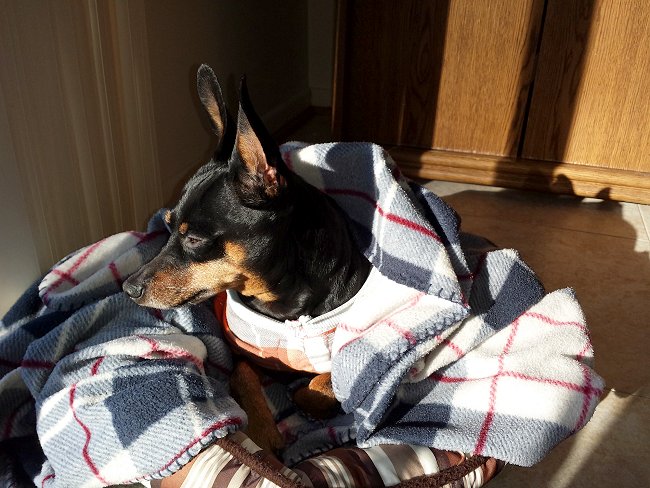 I do find things to do inside to pass the time away!!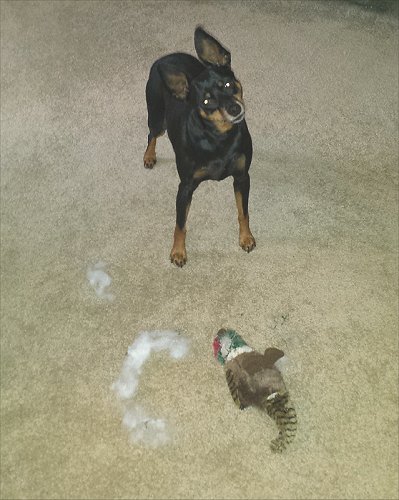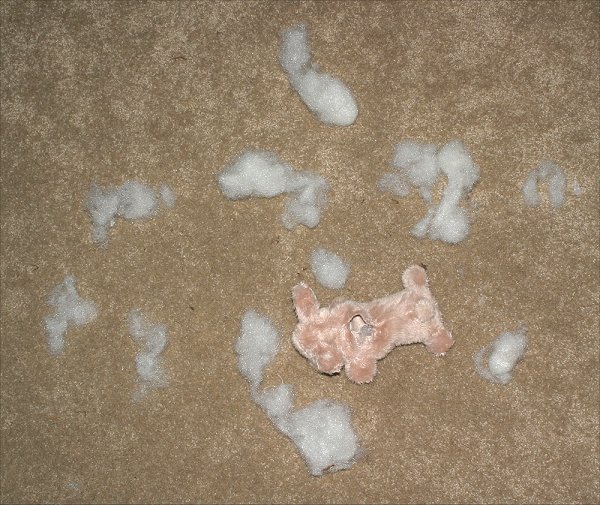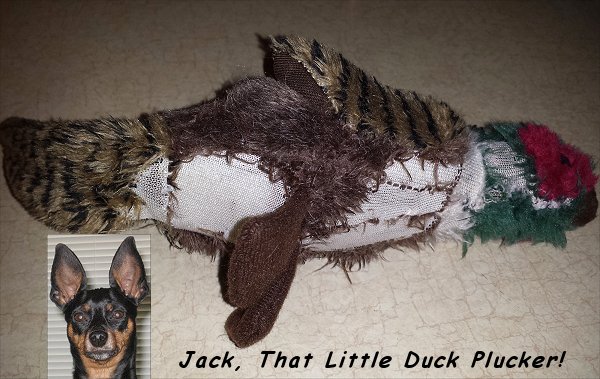 Don't just show me the toy ~ Throw it!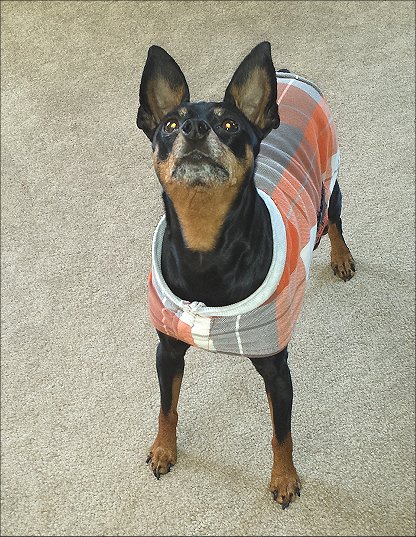 The best seat in the house is a lap!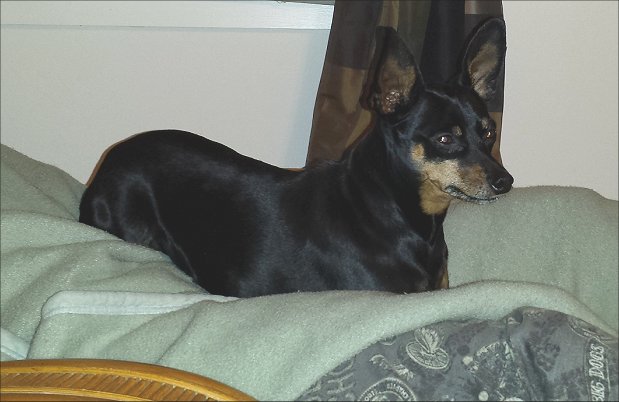 March 17th St Patrick's Day
Another 7 inch snow storm like the one two weeks ago and it's hard to believe Spring is 3 days away.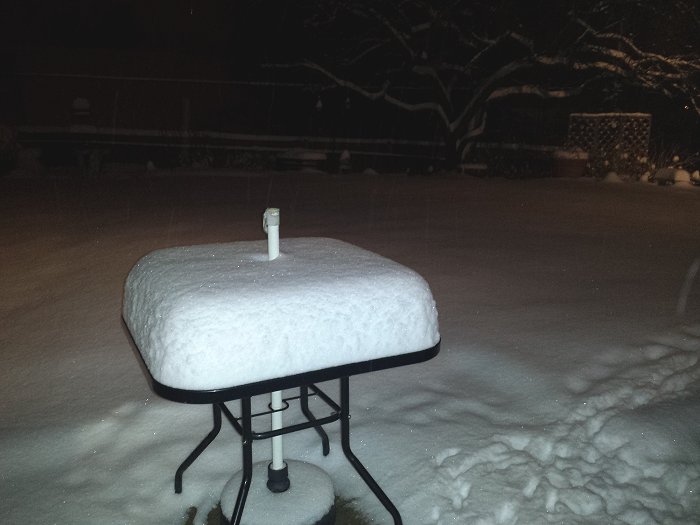 A warm lap when it's cold outside is where I would rather be...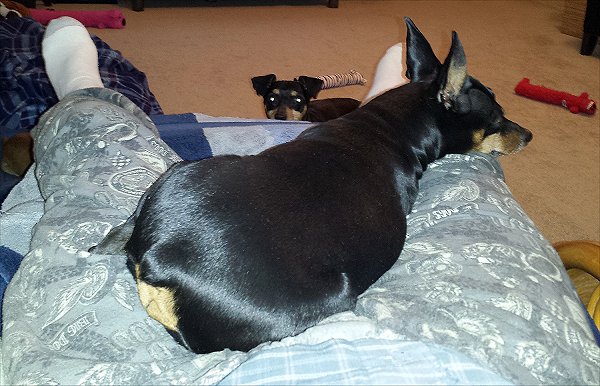 Jinx doesn't like me beating him to the lap however!!!
Finally, Spring feels like it's really here.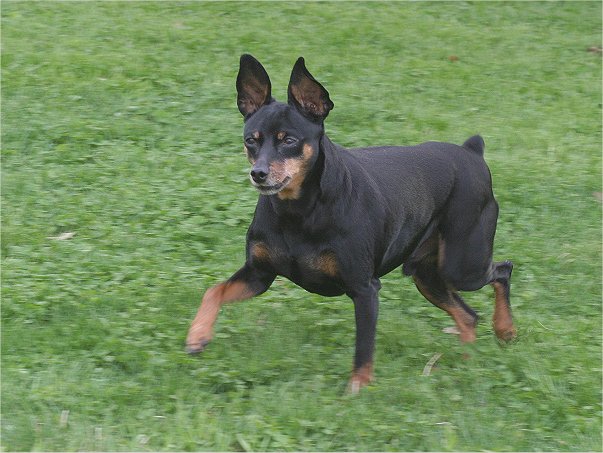 It's so nice having the warmer weather here now.
The first week in June and Dad took "just me" out for a walk.
Kind of nice not having to wait for a turn to check and leave messages
on all of the sign and lamp poles!!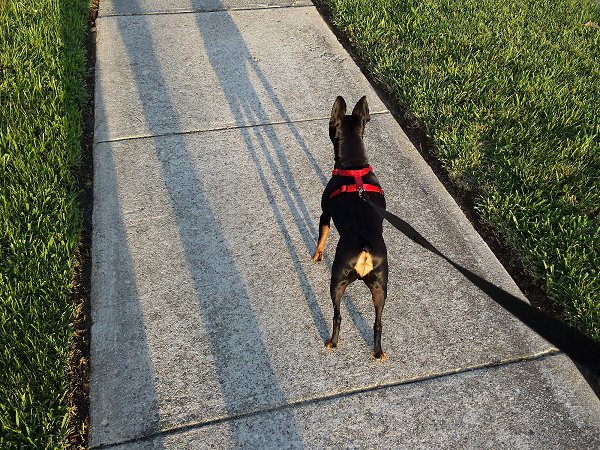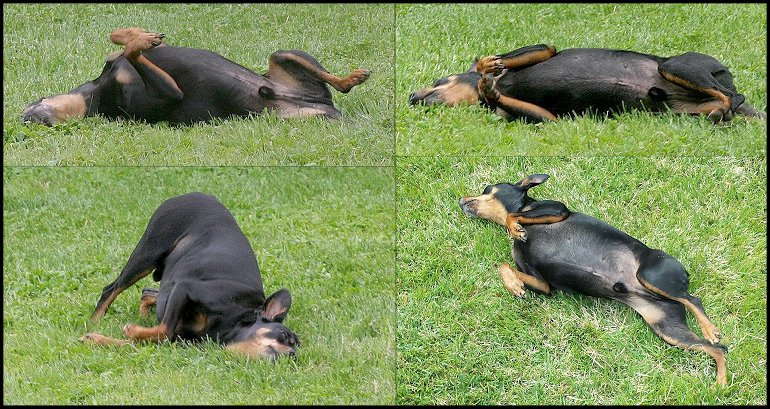 July 10th 2014
Been at my new home for 5 years!!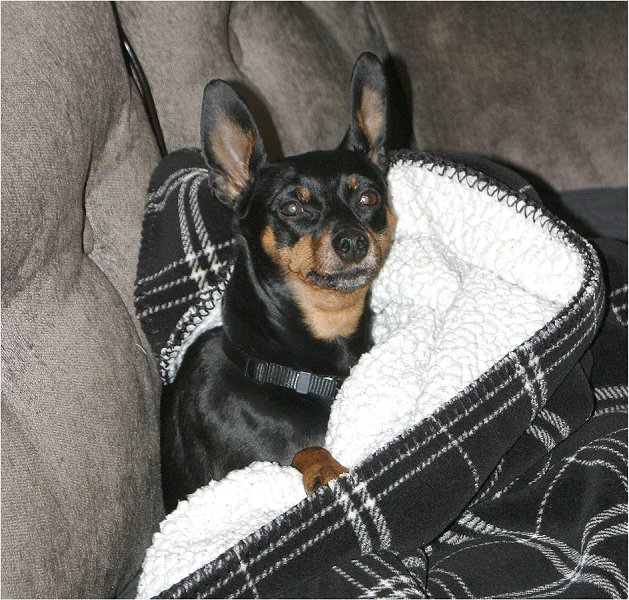 Seems once Summer is officially here it goes by way too fast..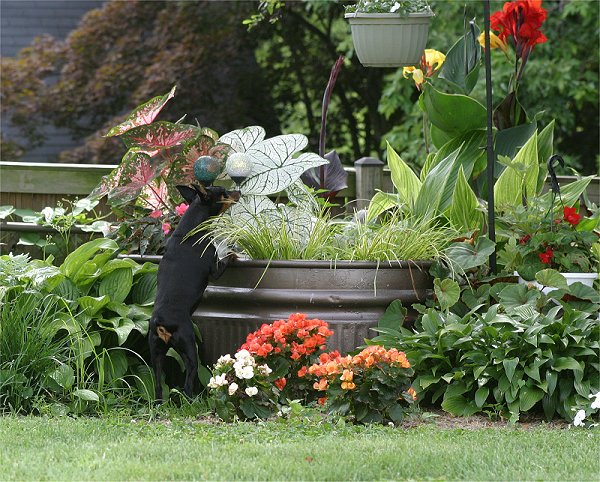 I know there's a bunny in here somewhere!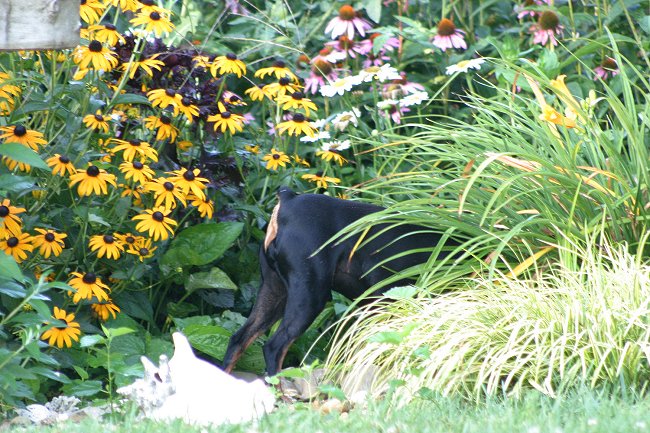 Don't like this gate keeping us from going behind the shed to dig out critters.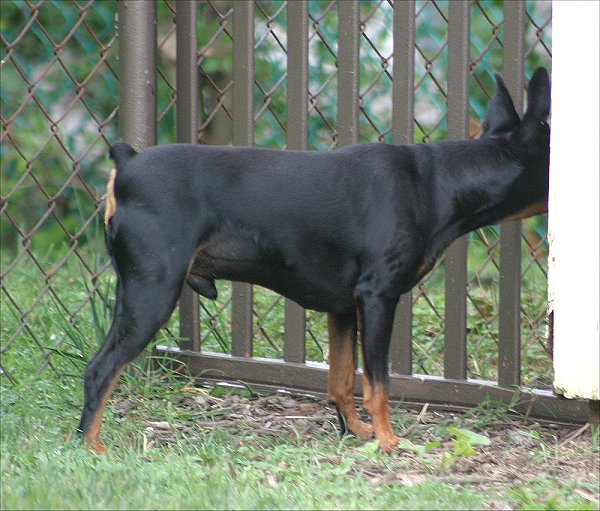 The Velcro on this belly band is making me drag my blanket around the house and has to go!!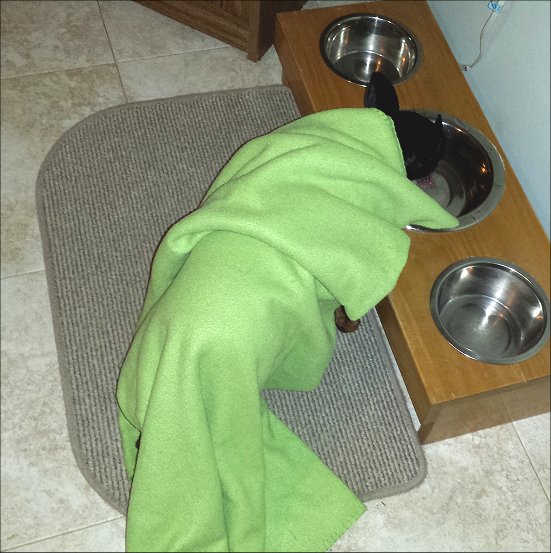 Dad got us all raw bones but they are a tad too big for me, but I managed!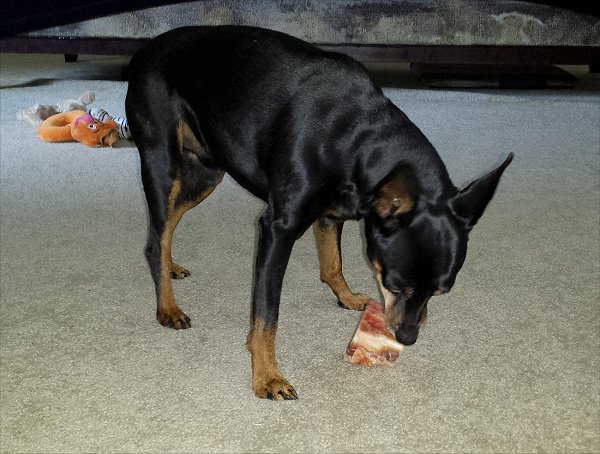 Labor Day came and went and the cold weather isn't too far off
so I need to get more practice rolling myself into a mummy..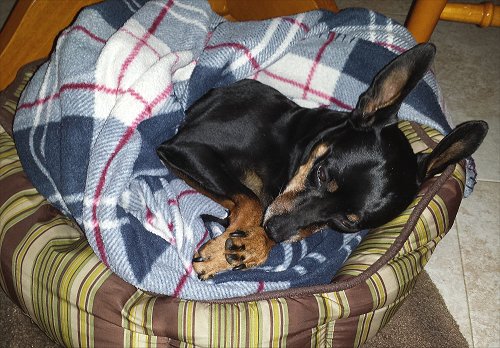 September 15, 2014
My 10th Birthday!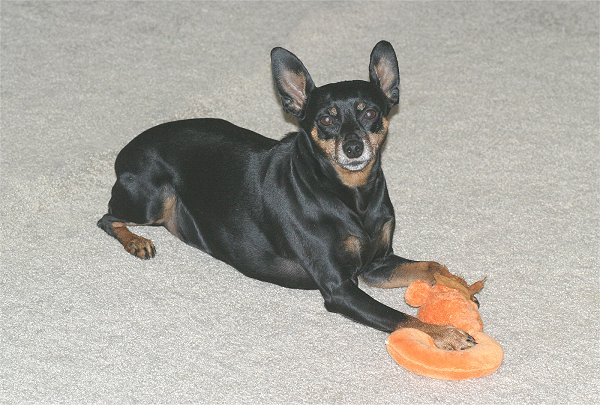 Jack's 10th Birthday Slide Show
http://www.youtube.com/watch?v=WrR229ZUfwg
Don't I feel Special ~ Dad took just ME for a walk!!


I have no idea what happened to that toy...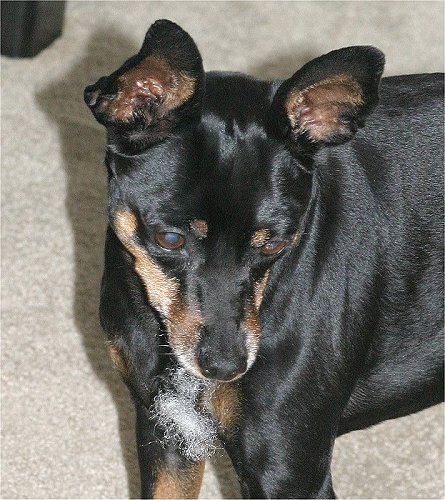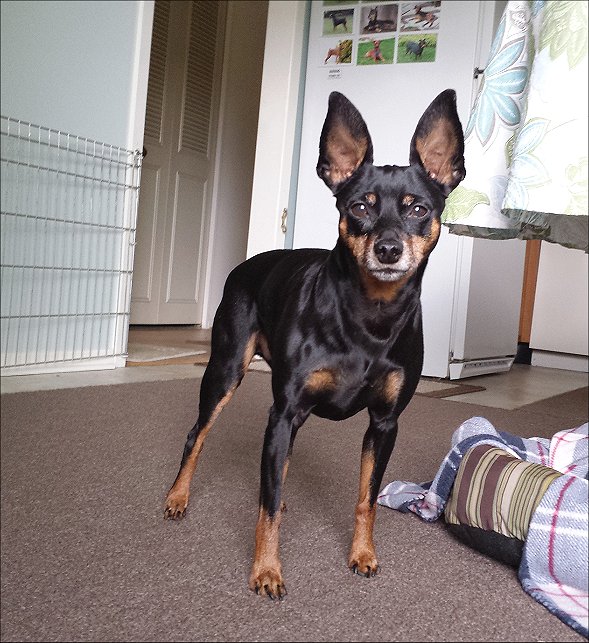 November is only a week away so there's no reason to waste these beautiful warm days!!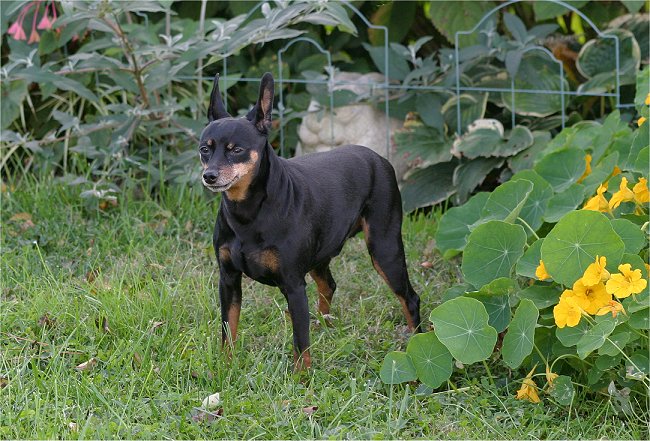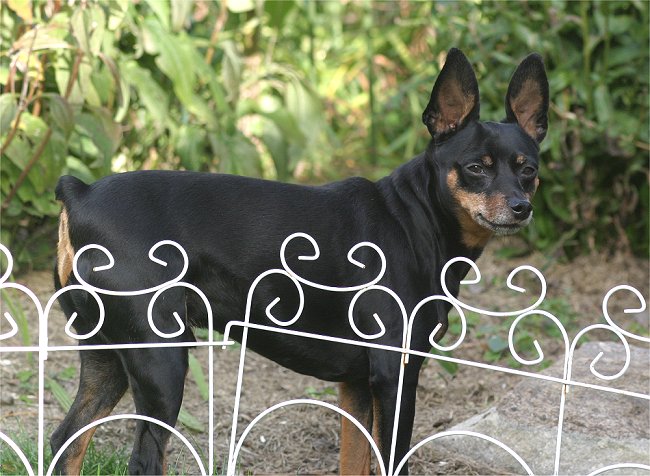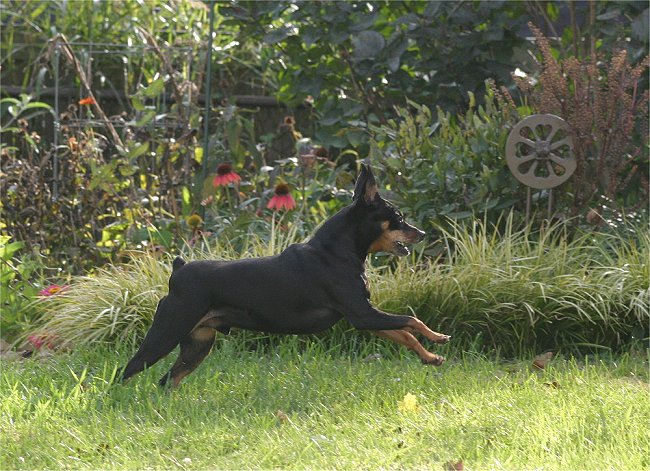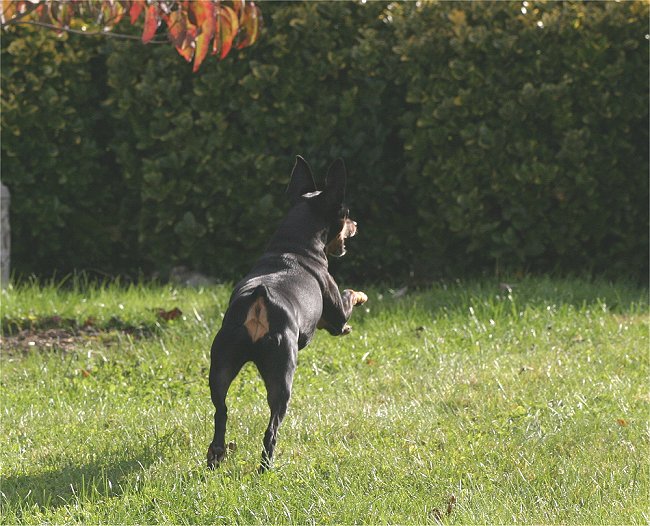 Bark ~ Bark ~ Bark!!!!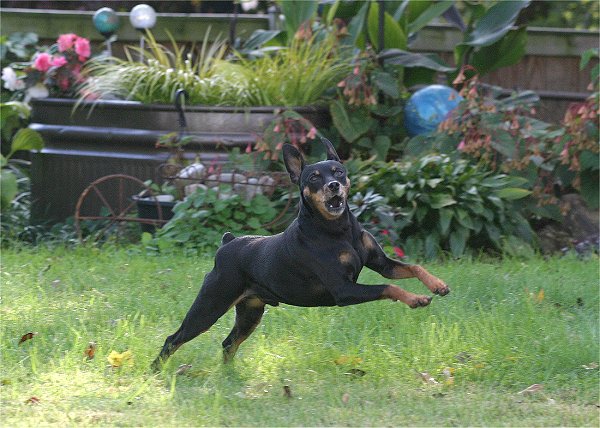 Almost Thanksgiving and Dad decided to drag his photo gear out of the closet..
He and Mom couldn't get all three of to sit still together this time!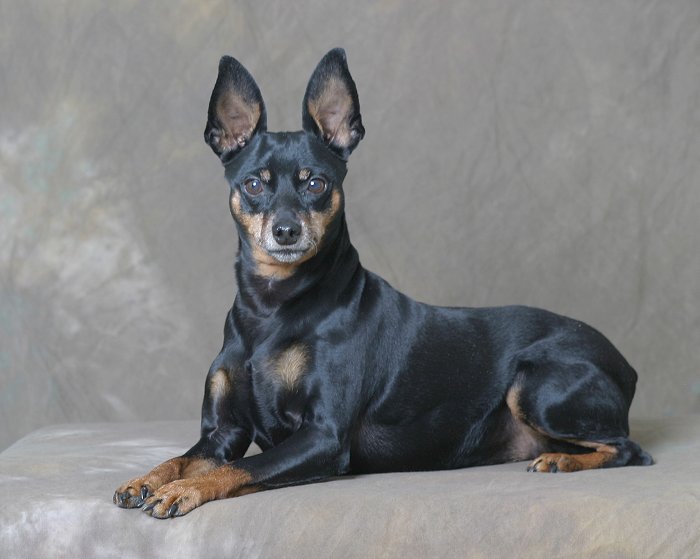 Dad decided to wrap all of our toys in one big package this year...
It was hard to get in there to un-wrap when Jinx gets started.. Oh well, let him do all th work!!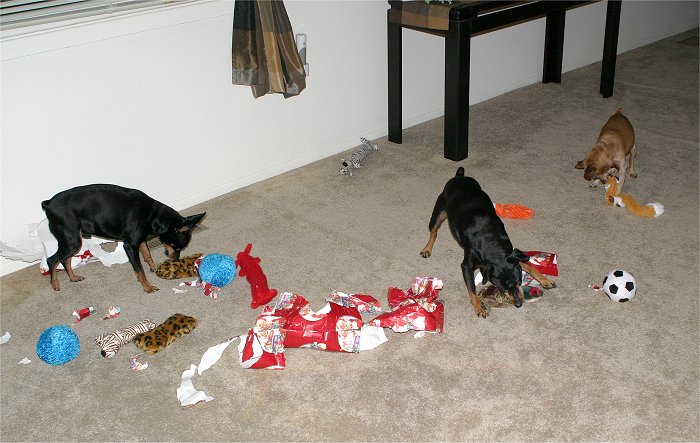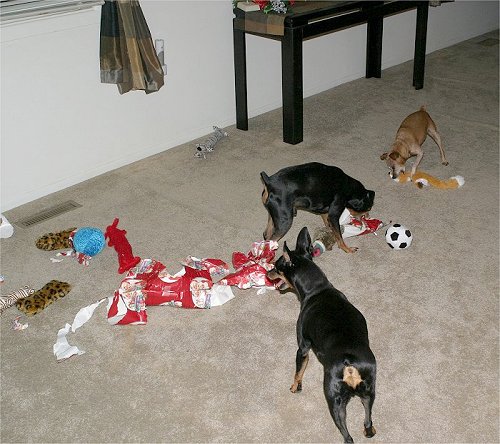 ---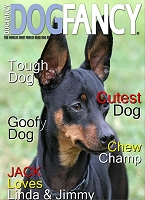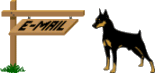 ©1996-2014 JAMESGPHOTO