J A C K The Hyper Dog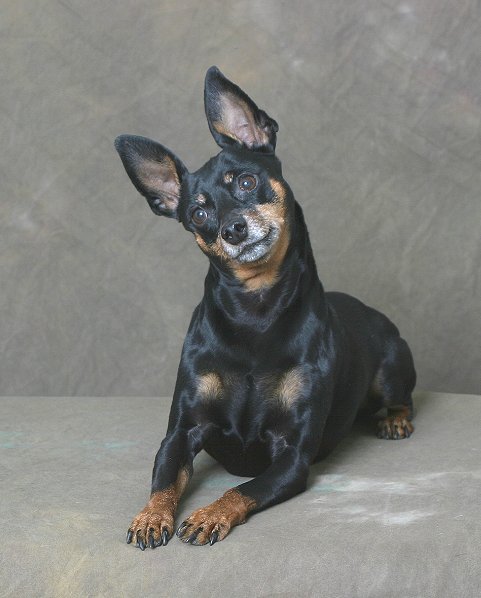 CKC DOB: 09/15/2004
DAM: Little Katie Bean SIRE: Triple M's Tiny TJ
---
Adopted July 24, 2009
From The Internet Miniature Pinscher Service
---
Jack Year 2015 Jack Year 2014 Jack Year 2013 Jack Year 2012 Jack Year 2011 Jack Year 2010 Jack 1st Year 2009
My Buddy Jinx's Page My Buddy Pippin's Page
---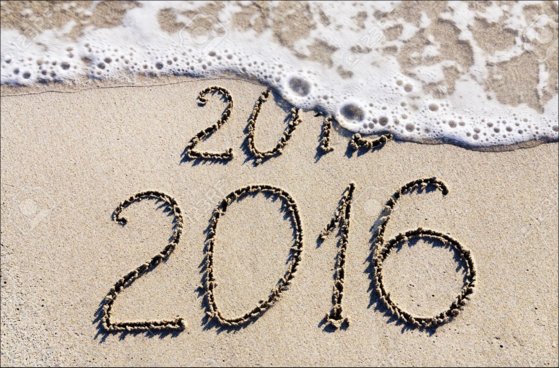 Dad finally went back to work after being home all of December 2015 from a heart attack.
It was nice having him around but we could tell he needed to get his butt moving again!
January 22nd-23rd The good old Blizzard of 2016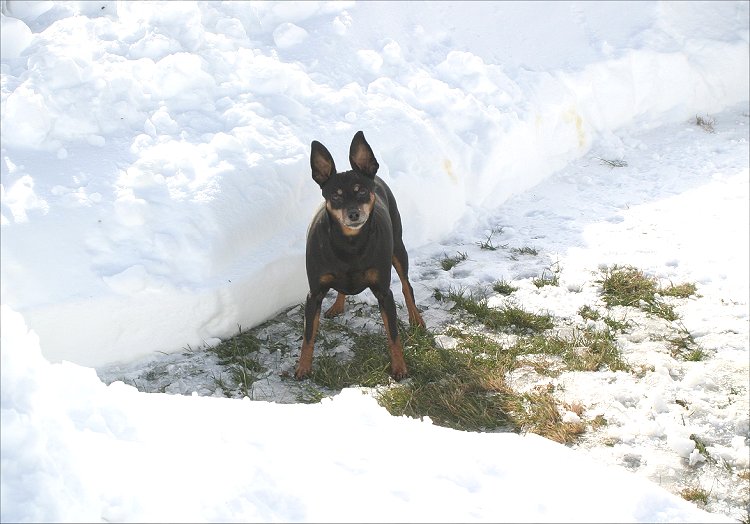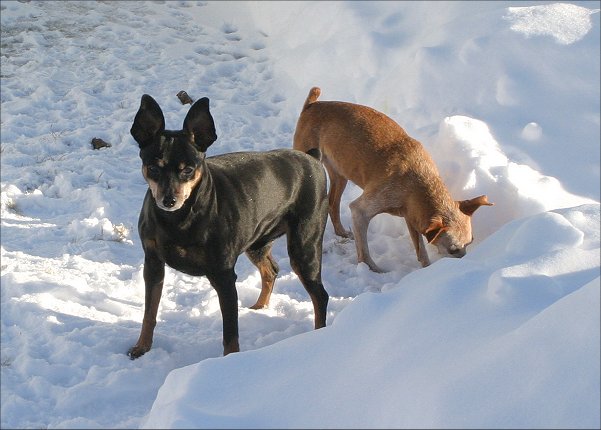 It's getting warmer outside but I'm still wrapped up with winter...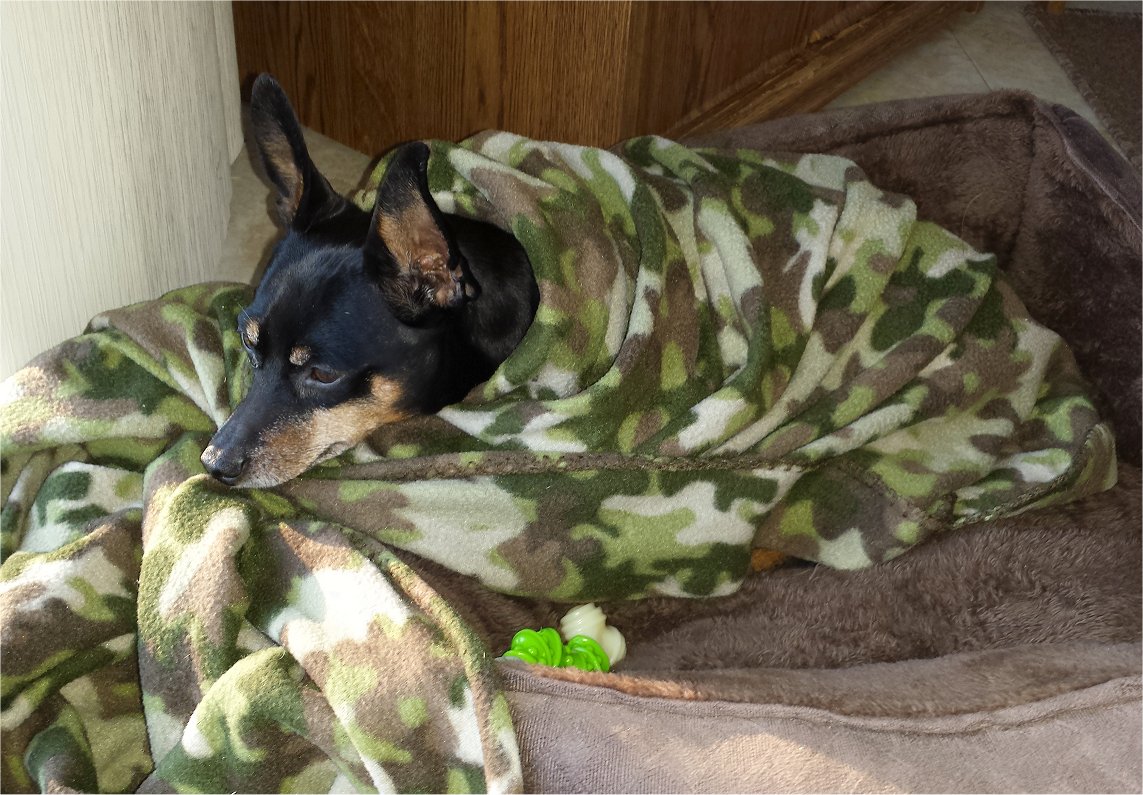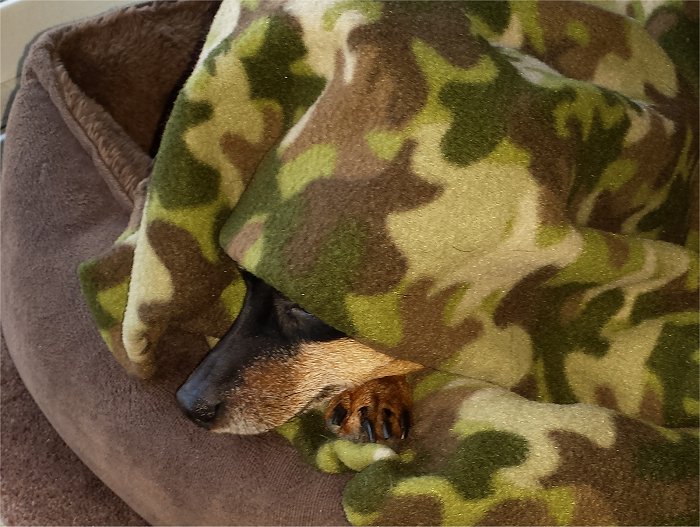 Well since Dad keeps following me around the yard I guess I'll pose for a quick picture!!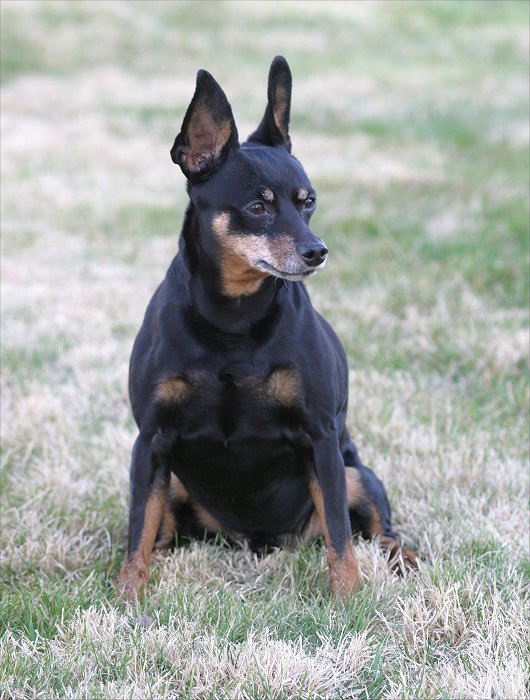 Cool and cloudy Sunday morning March 27th, perfect for sleeping in
That's IF I can be left alone...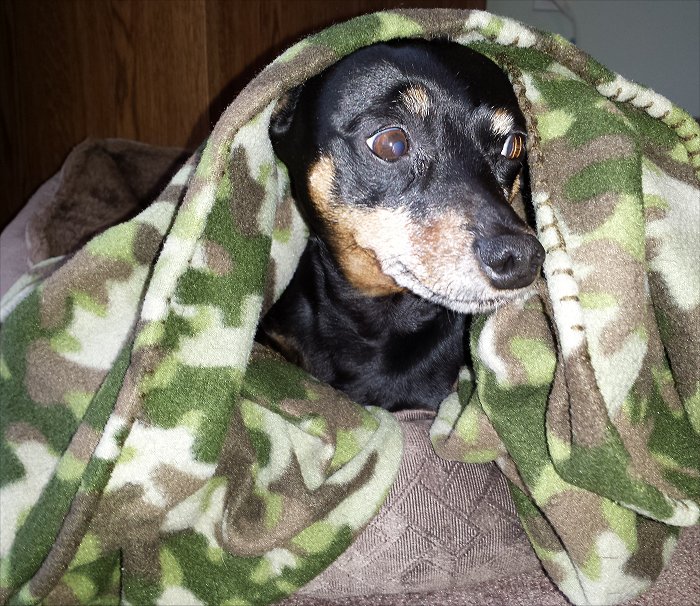 April 25th I started the day without breakfast and had to get my teeth cleaned for the first time....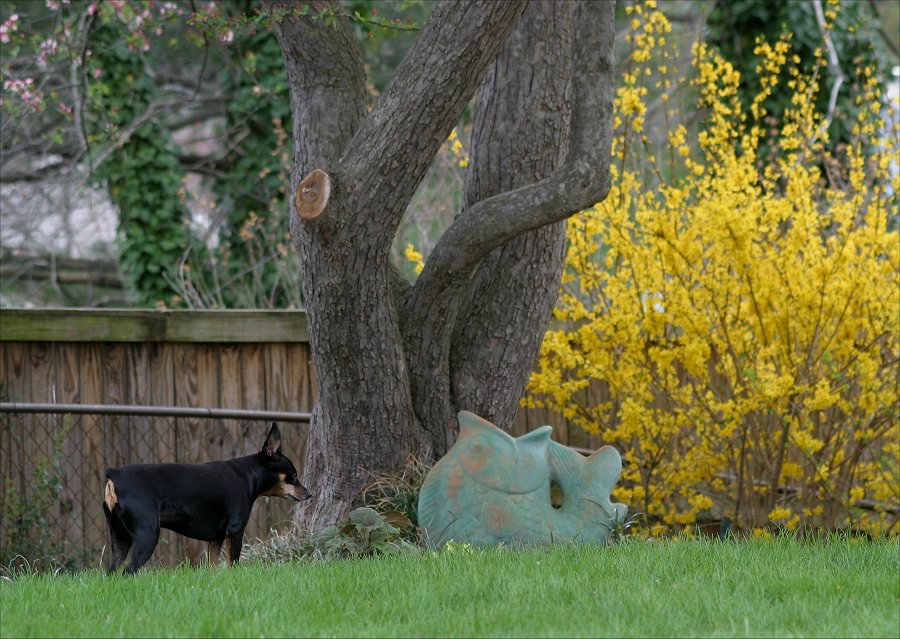 Finally, the warmth of May.. Unfortunately followed by almost two weeks of clouds and rain...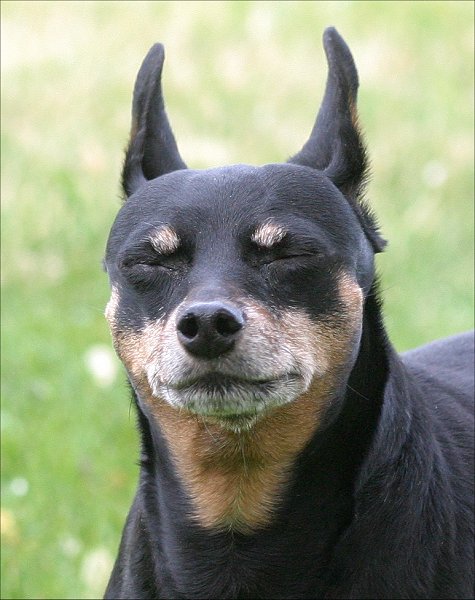 Love me some sleepy kitchen time....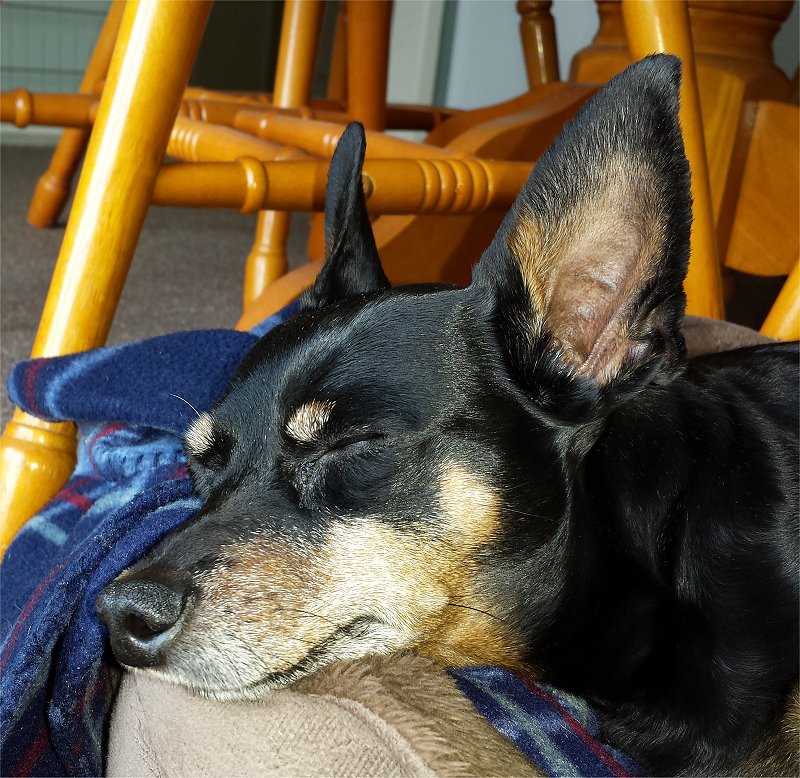 Wow, July is here already and it's nice to lay in the sun with the ac blowing on me!!
Dad's concerned because my eye has been bothering me again for about a week now and the drops are slowly starting to work. He's also worried because my hearing isn't as good either. Tough to get old!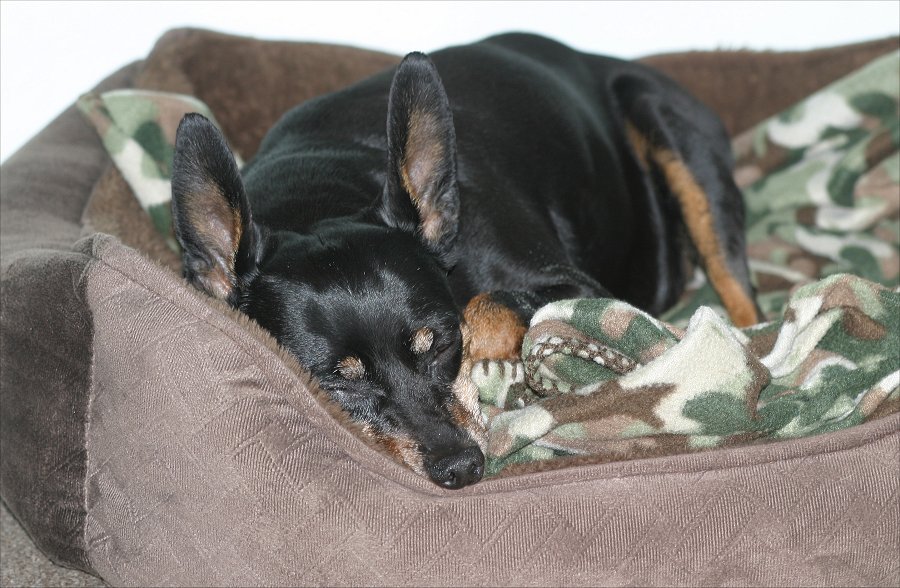 July 8th visit to the vet and it seems I have an eye ulcer like I had back in 2012.. Four kinds of drops with one being made out of my own blood 4 times a day, and we will see in a week what good it does...
July 10th 2016
My eye is slowly feeling better and today I am celebrating 7 years since being adopted at my new home !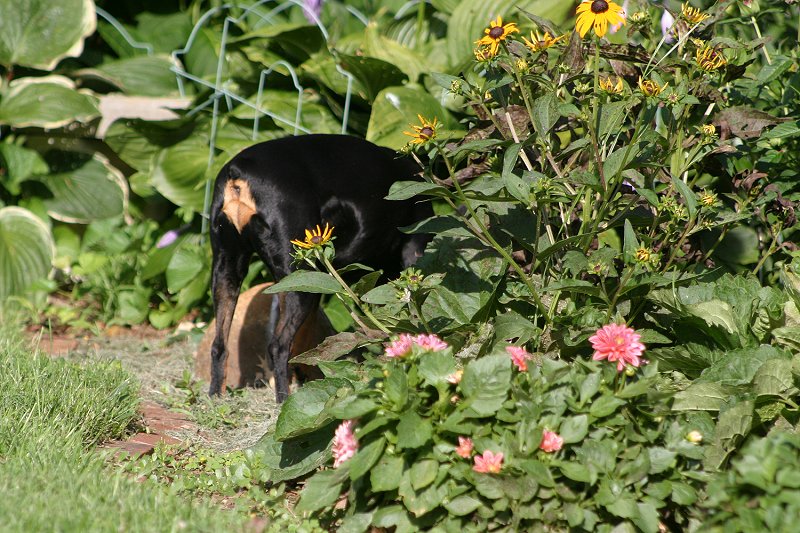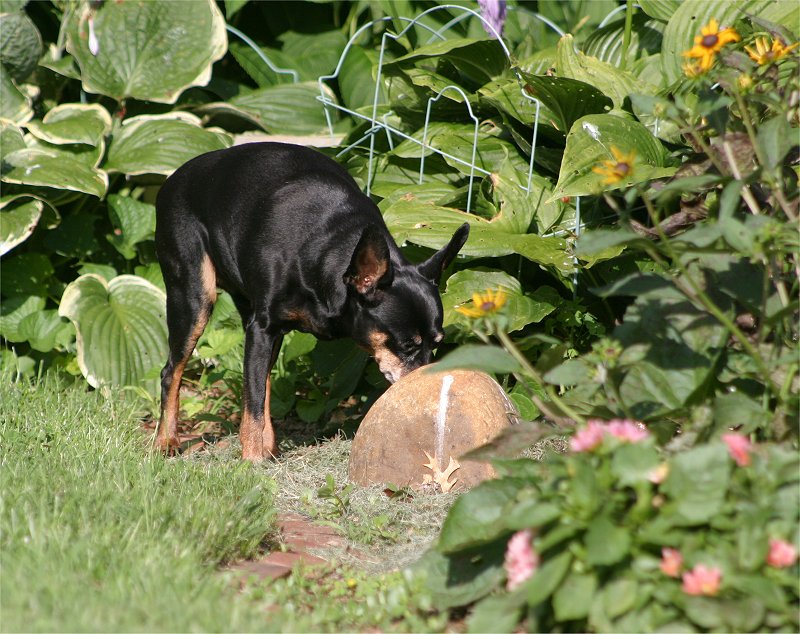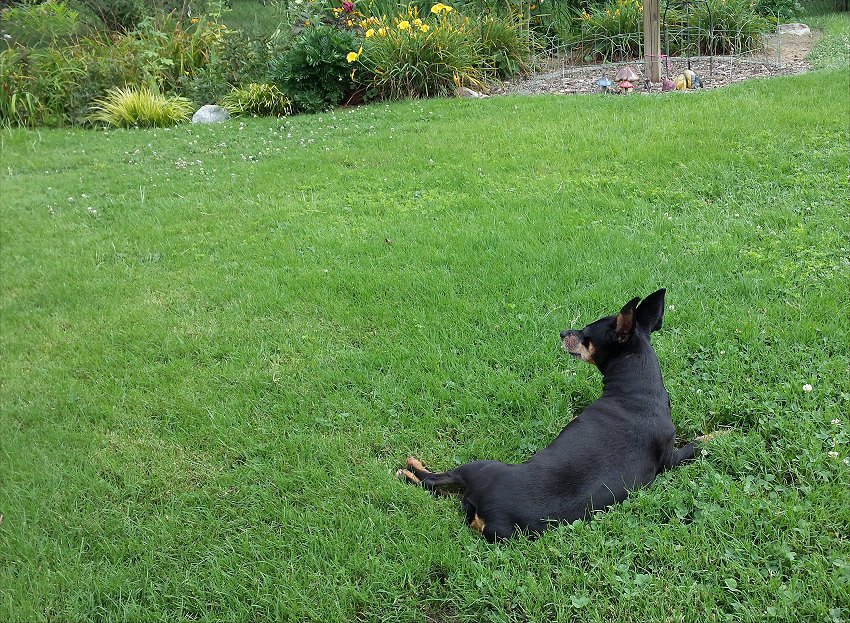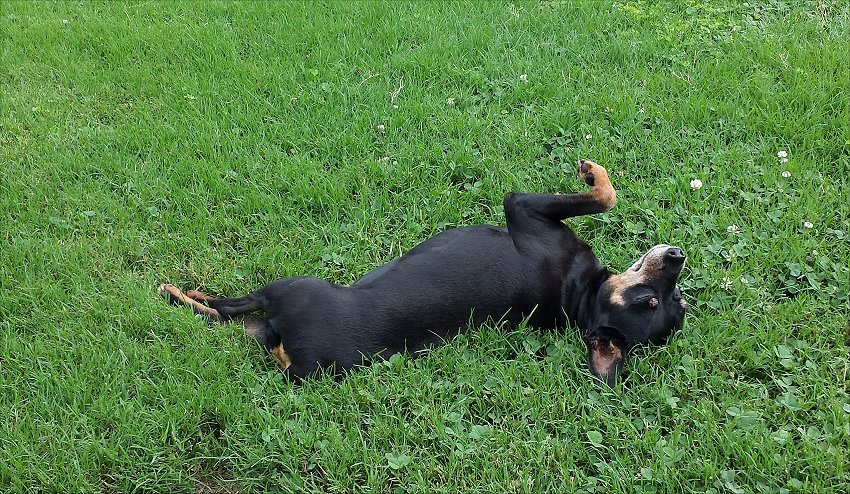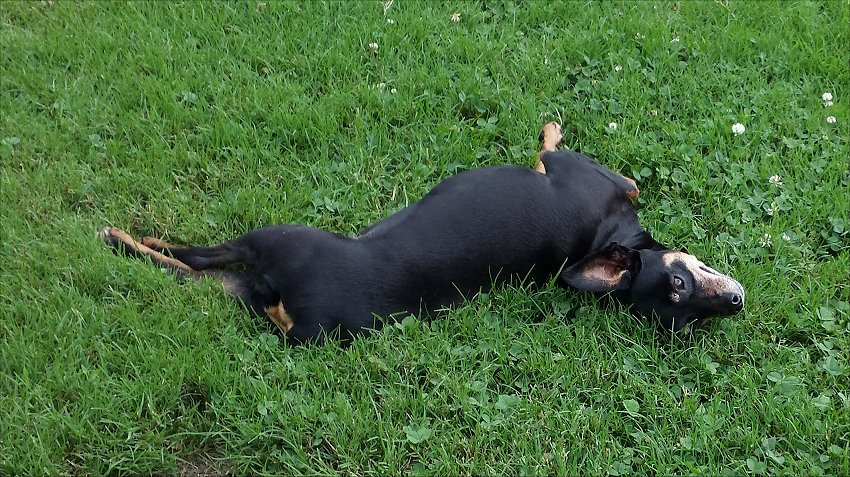 September 15th 2016
My 12th Birthday!

---
©1996-2017 JAMESGPHOTO