Spike
The Wonder Dog
---
July 24, 1996 ~ August 29, 2008
Forever In Our Hearts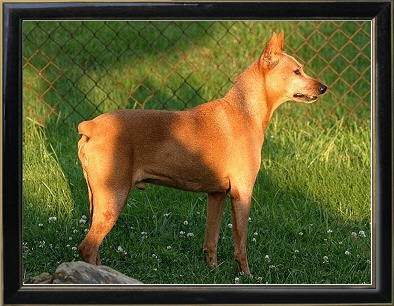 ---
Having had Spike in our life has resulted in us fostering and adopting 5 more Min Pins !
---



Spike, the New Dog In Town 2001!


Porkin up a bit-too many treats..


But Will Do A Trick If A Treat Is Involved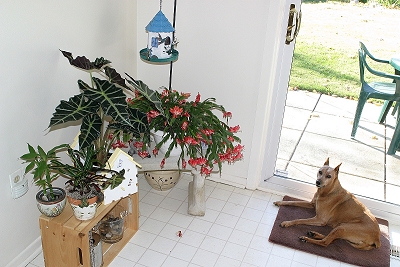 Watching over the yard
Spike & Mini Min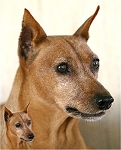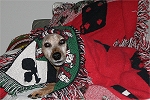 Loves those blankets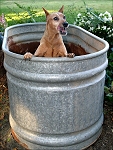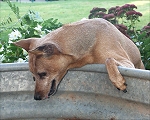 Always Something To Eat Out Here...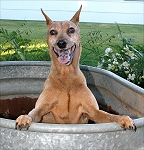 What do you mean I'm not famous enough?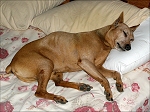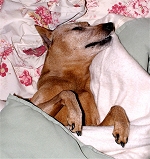 I'll just keep it warm while they're not home...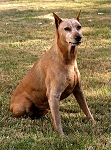 Take the picture, I know I'm cool!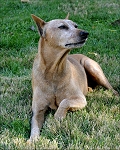 You'd never know I was in the hospital just before Thanksgiving of '06
with old dog disease or the technical name vestibular disease.
I was better faster than the doctors could believe but they
made me stay over night just in case. I might be old, but I'm tough!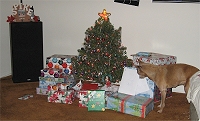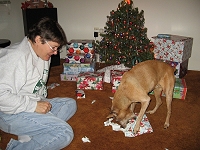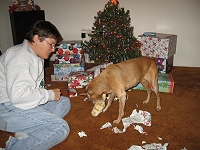 Guess I gotta do this "Man's Best Friend" thing.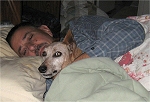 Man I'm so tired of winter...
I Just about bust my ass to take a wizzzz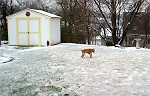 Come on, I know you want to give it to me!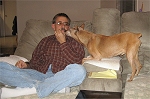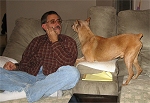 Man what a cool new toy Mom got me...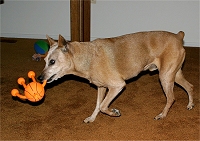 Ahhh Spring of 07 and chipmunks to chase!!!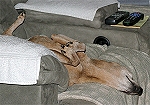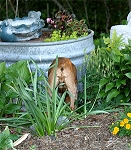 I know there's a rodent hiding in here.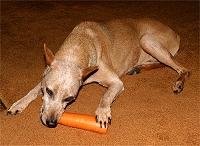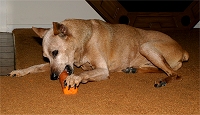 I eat any kind of veggies but carrots are the best!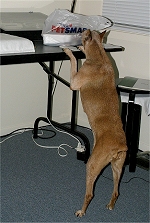 They Think I Can't Read !
I know Christmas '07 is soon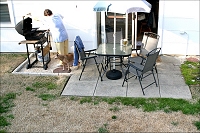 Come on it's GOT to be ready by now....
Man, I ran at this stupid cat and nothing happened?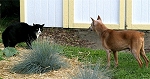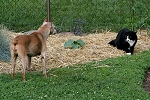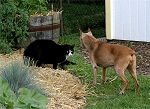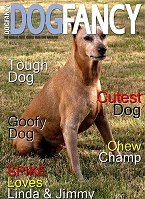 It's July 29th 2008 and I'm coolin out on the couch.
Mom & Dad are worried and upset with my trip to the animal hospital & vet
because of some lumps & bumps. I just had my 12th Birthday on the 24th and know
I'm old and have the big "C" but, I plan to enjoy every minute I have!
They have to remember when I came into their lives in 2001 at the tender age of 5
when Mom rescued me from having to live in a crate, I had fleas and was tied up whenever I was outside,
what a drag that was. Man what a good life I was given after that. Always had someone home to keep me
company, loads of toys, never left at a kennel, TONS of good eats, Mom & Dad kept me healthy and safe, and I
had a cool run of the yard to do my thing. I know my time left on Earth is getting near to being over
and I don't want Mom & Dad to feel bad because I've had a very enjoyable life filled with
more love and affection than any dog could ever ask for.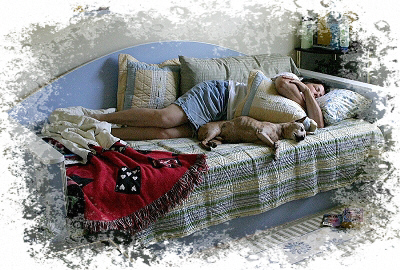 They tell me every day how much they love me and have enjoyed my love in return.
I know they will feel sad but I'll let them know when it's time to let me go.
Well it's a month later on August 29th 2008, while Mom went to work and I had my
big lunch, I knew it wasn't much fun trying to eat with these swollen glands ,
limping in the morning, can't jump up on the bed or open my mouth big enough to
pick up my toys and I knew they were watching for a sign that I've had enough
so I started to give out some choking sounds so Dad would rush me to the vet.
They and I know I'm close to the end and can't do all of the things I once enjoyed.
I know my Mom and Dad love me very much and was hoping they would let me go out
on a high note and wouldn't let me become a suffering miserable mess, and they did.
Dad stayed, comforted, kissed me, and held me as we smelled each other's scents
for the last time as I slowly went into a peaceful forever sleep.
Please don't morn my passing but instead remember the great life we had together.
I hope you will adopt other dogs and give them a chance for true love and peace as I got.

My Mom & Dad was the Best!
"No Time on earth is long enough to share with those we love
or to prepare our hearts for goodbye"


Photo ~ August 28, 2008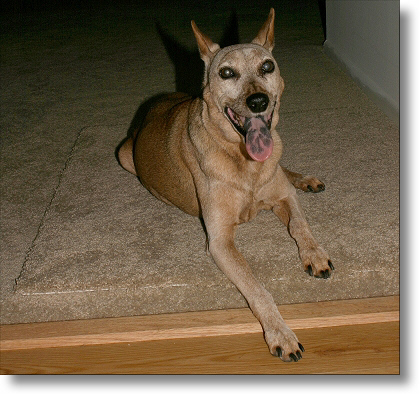 "Spike" The Wonder Dog
Gone From This World August 29, 2008 ~ But In Our Hearts Forever!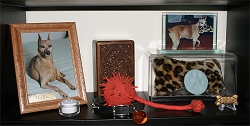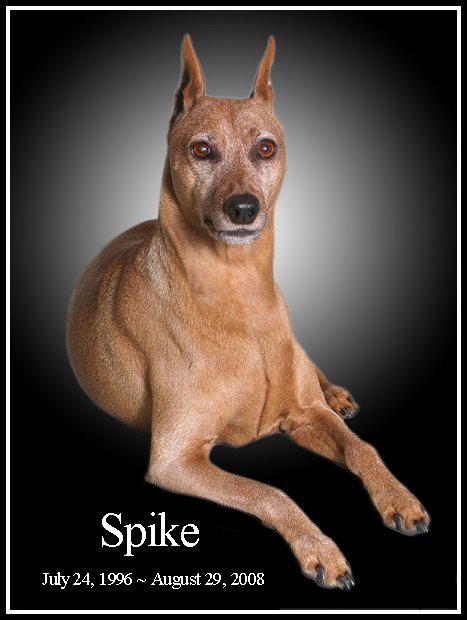 August 29, 2019
Hard to believe you left us 11 years ago...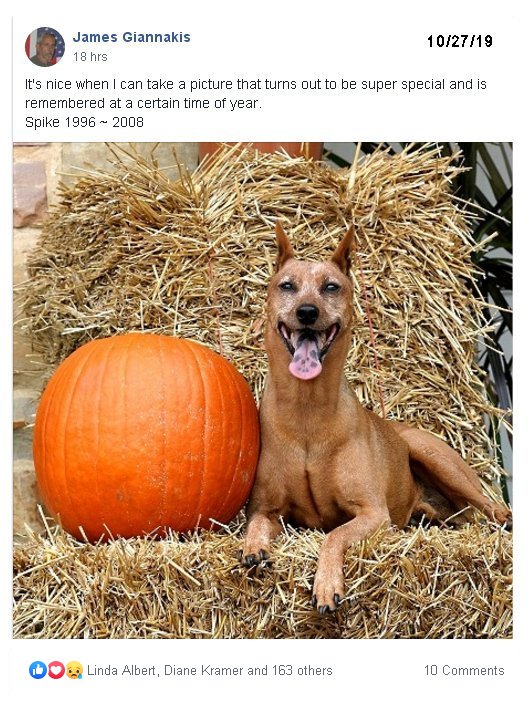 You always were and always will be popular, especially on Facebook!
We adopted min pins named JINX ~ JACK ~ PIPPIN ~ LADY & PIPER
From (IMPS) Internet Miniature Pinscher Service

Dogs have such short lives ~ so we humans can love many in ours!